Who needs to wait till fall for our favorite shows to return when summer TV is getting better and better every year?! TV networks are working hard to bring exciting new quality shows on our screens. Along some of the best shows on TV ever (Dexter, Breaking Bad, True Blood, Pretty Little Liars etc) returning for another season, you should definitely add some of the new shows on your watchlist! Here is a list of 10 NEW Must-Watch Shows for this Summer…
1. Mistresses – ABC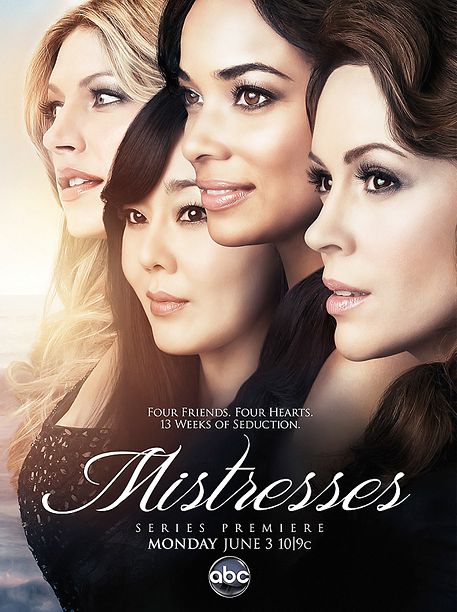 "Four female friends and their involvement in an array of illicit and complex relationships" With this plot outline this show is made for success! Oh, and talented Alyssa Milano plays one of the four besties. It sounds like the perfect recipe for a fan favorite summer show. Check out the promo:
Premiere Date: June 3
Starring: Alyssa Milano, Rochelle Aytes, Yunjin Kim, Jes Macallan, Jason George, Brett Tucker 
2. Under The Dome – CBS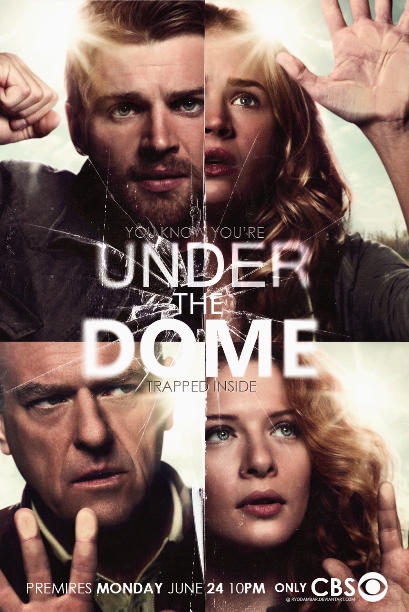 A massive transparent dome suddenly seals a small town in Maine from the rest of the world…Sounds familiar? If you are Stephen King fan than you recognize the story line of his novel  bestselling novel, "Under the Dome". Watch the preview and you'll be hooked instantly!
Premiere date: June 24
Starring: Mike Vogel and Rachelle Lefevre
3. Ray Donovan, Showtime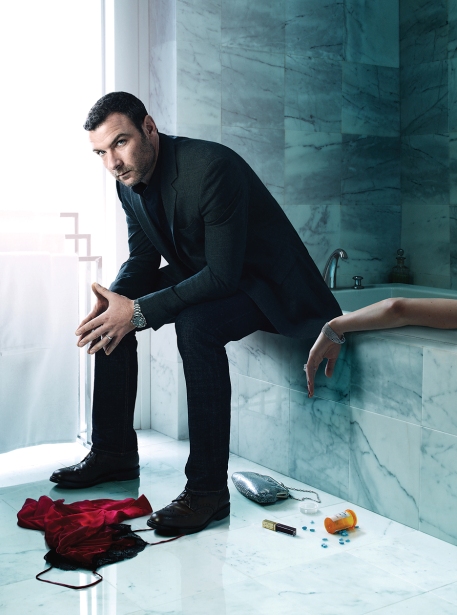 This summer marks the last season of the cult show "Dexter" and Showtime will really need a better than just a good show to replace it! Is Ray Donovan THE show? Liev Schreiber play the leading role of an L.A. fixer, but he has a problem on his own he can't fix that easily – his dad just got released from prison…Check it out:
Premiere Date: June,30
Starring: Liev Schreiber, Paula Malcomson, Jon Voight, Eddie Marsam, Katherine Moennig, James Woods, and Rosanna Arquette
4. The American Baking Competition – CBS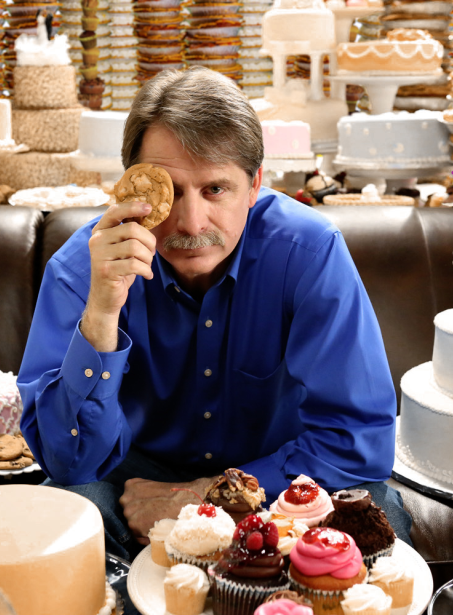 If you had a chance to watch the British reality show "The Great British Bake Off" and liked it than you'll also love the USA adaptation hosted by Jeff Foxworthy. We'll get to see 10 amateur bakers in the battle to win a proce of $250,000 and more importantly a a publishing contract with Simon & Schuster to create his or her own cookbook!
Premiere Date: May,29
5. Twisted, ABC Family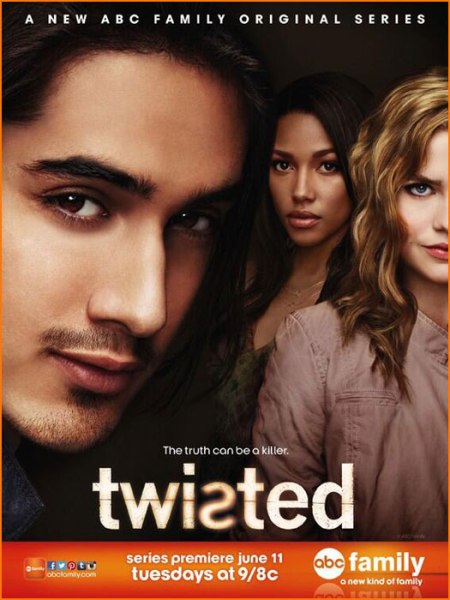 Another Mystery Series on ABC Family, this time centered around a troubled 16-year-old with a troubled past…Danny Desai returns to his hometown after killing his aunt five years ago and tries hard to regain the trust of his old friends just to become the prime suspect in the murder of a fellow classmate. Things are surely twisted. Here is the promo:
Premiere: June,11
Starring:  Avan Jogia, Maddie Hasson, Kylie Bunbury, Kimberly Quinn, Sam Robards, Ashton Moio and Denise Richards
6. Devious Minds, Lifetime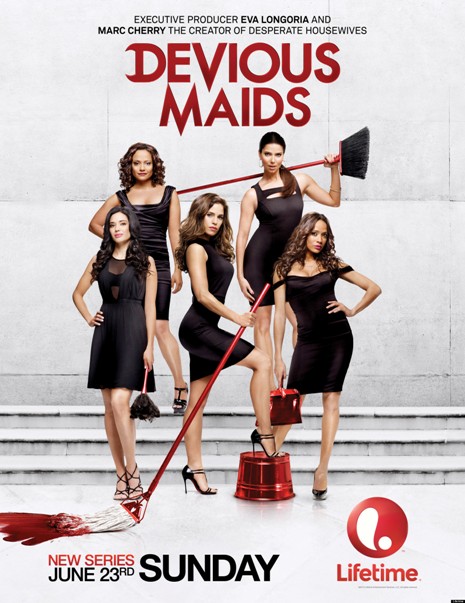 Murder happens among Beverly Hills' wealthiest and most powerful families…and we get too see everything trough the eyes of the Latina maids of the rich and famous. The plot promises a fun and dirty new show that offers a different perspective than the popular Desperate Housewives.
Premiere Date: June,23
Starring: Ana Ortiz, Dania Ramirez, Judy Reyes and Susan Lucci
7. Graceland, USA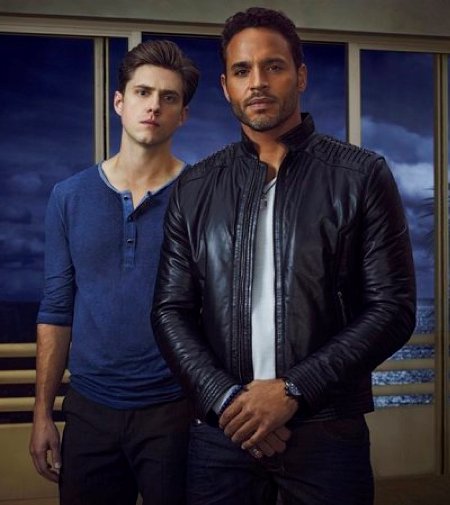 FBI, DEA and CIA agents operate under one roof…at a beach house! Yes sure, they are chasing the bad guys – but they have plenty of time to work on their tan as well. The show is a mix between drama and comedy and it is created by White Collar's Jeff Eastin. The pilot promises a great show that might be USA's next big thing…
Premiere Date: June, 6
Starring: Aaron Tveit, Daniel Sunjata, Serinda Swan, Vanessa Ferlito, and Brandon Jay McLaren
8. The Bridge, FX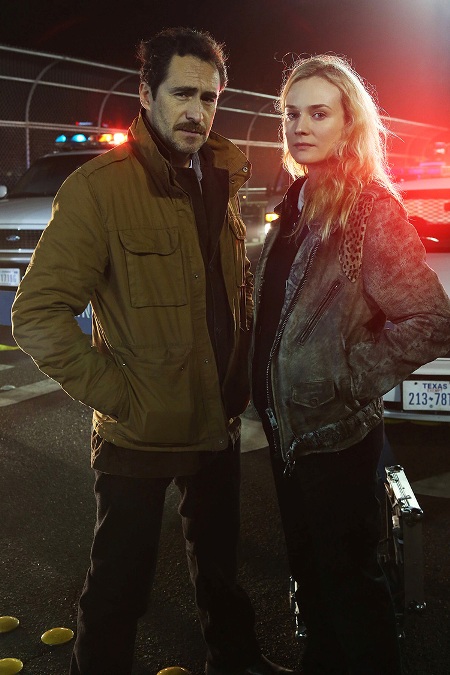 Based on a Swedish series, the FX drama follows American and Mexican detectives hunting down a serial killer who operates both in the USA and Mexico. This is one of the most anticipated new series this summer, especially knowing the fact that FX has the best drama series.
Premiere Date: June, 10
Starring: Diane Kruger, Demián Bichir, Annabeth Gish, Ted Levine, Thomas M. Wright, and Matthew Lillard
9. Orange is The New Black, Netflix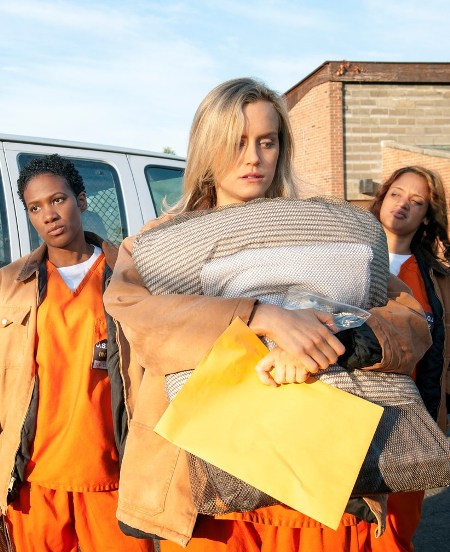 Piper Chapman is a privileged white woman who goes to prison and this is her memoir. How much will she have to change to adapt herself in the prison life? All 11 episodes will air on July, 11 but Netflix already renewed the show for a second season!
Premiere Date: July,11
Starring: Taylor Schilling, Jason Biggs, Michelle Hurst, Kate Mulgrew
10. The White Queen, Starz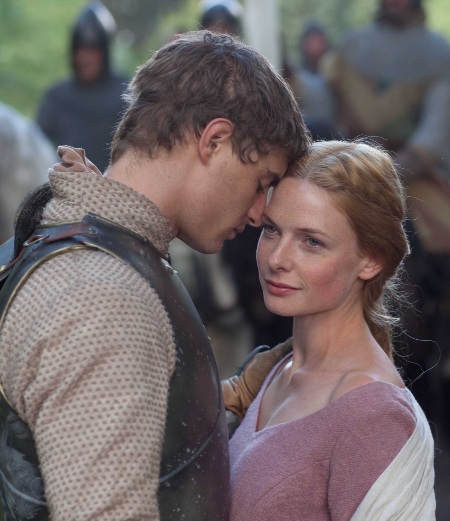 Lust, love, betrayal and murder. This is the story that this British BBC show tells – based on Philippa Gregory's bestselling historical novel series The Cousins' War. Two sides of a same family are in a 9 year conflict for who is the rightful KING of England. Starz brings the show to the USA on August, 10
Premiere Date: August,10
Starring: Max Irons, Rebecca Ferguson, James Frain, Caroline Goodall, David Oakes…