They are eager for the school year to be over, but when the summer finally arrives they become bored! No worries, kids are always like that. Still, there are so many things you can do together in order to get them involved and forget about boredom. That's the trick with children – they want to be engaged all the time. Doing easy crafts projects is the best way to keep them busy and also work on their creativity and artistic skills. Not sure what exactly to do? Here are 7 DIY Kids' Summer Projects for kids at every age.
 1. Neon Jewelry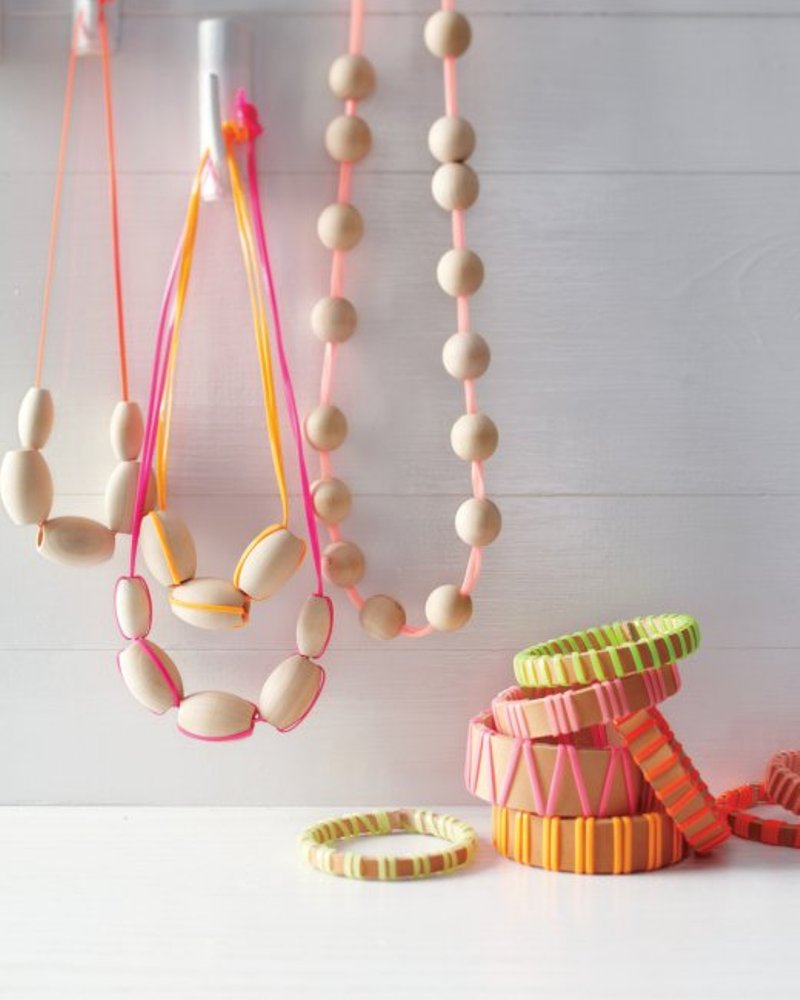 This is a fun and easy project for your girls. All you need is some wooden pearls and neon colored plastic lanyard. You can make necklaces by filling the lanyard through the holes of the pearls or twisting it and knotting it around them. To make neon bracelets find some wooden bracelets and just twist the lanyard around them. Girls will love wearing the jewelry they've created.
2. Colorful Sneakers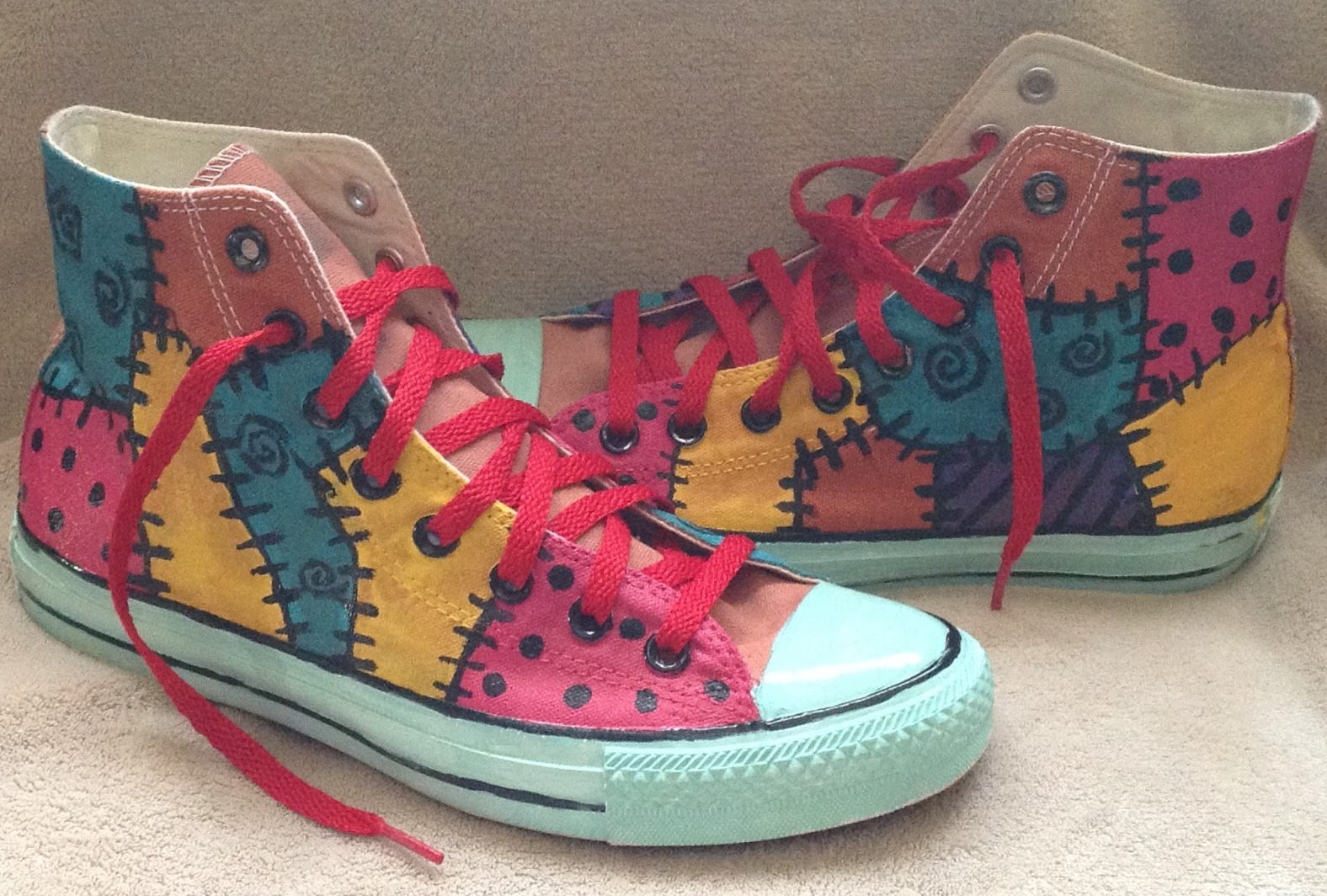 Well here is something that will pick the attention of your pre-teenager. Transform a pair of single colored sneakers (white ones will be the best) into fashion statement item by coloring in them with bold colors and geometric patterns. Cut some zig zag patterns out of a thicker paper and using permanent markers in bold colors draw some colorful patterns on the sneakers or try any kind of pattern you like.  Cool!
3. Glittering Tattoos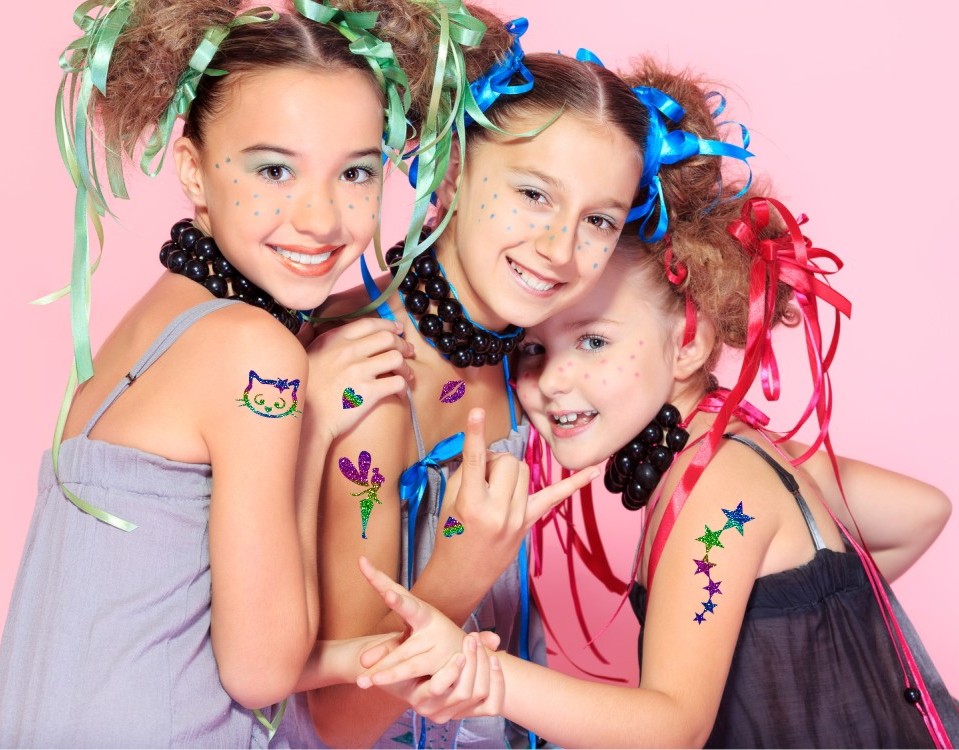 Kids love tattoos! There is an easy way to create temporary glittering tattoos that are safe and fun. You will need contact paper, glitter, glue and a brush. Trace a design on to the contact paper and then cut it out and apply it on clean and dry skin. Glue it. Remove the stencil, apply the glitter and let it dry.
4. Friendship Bracelets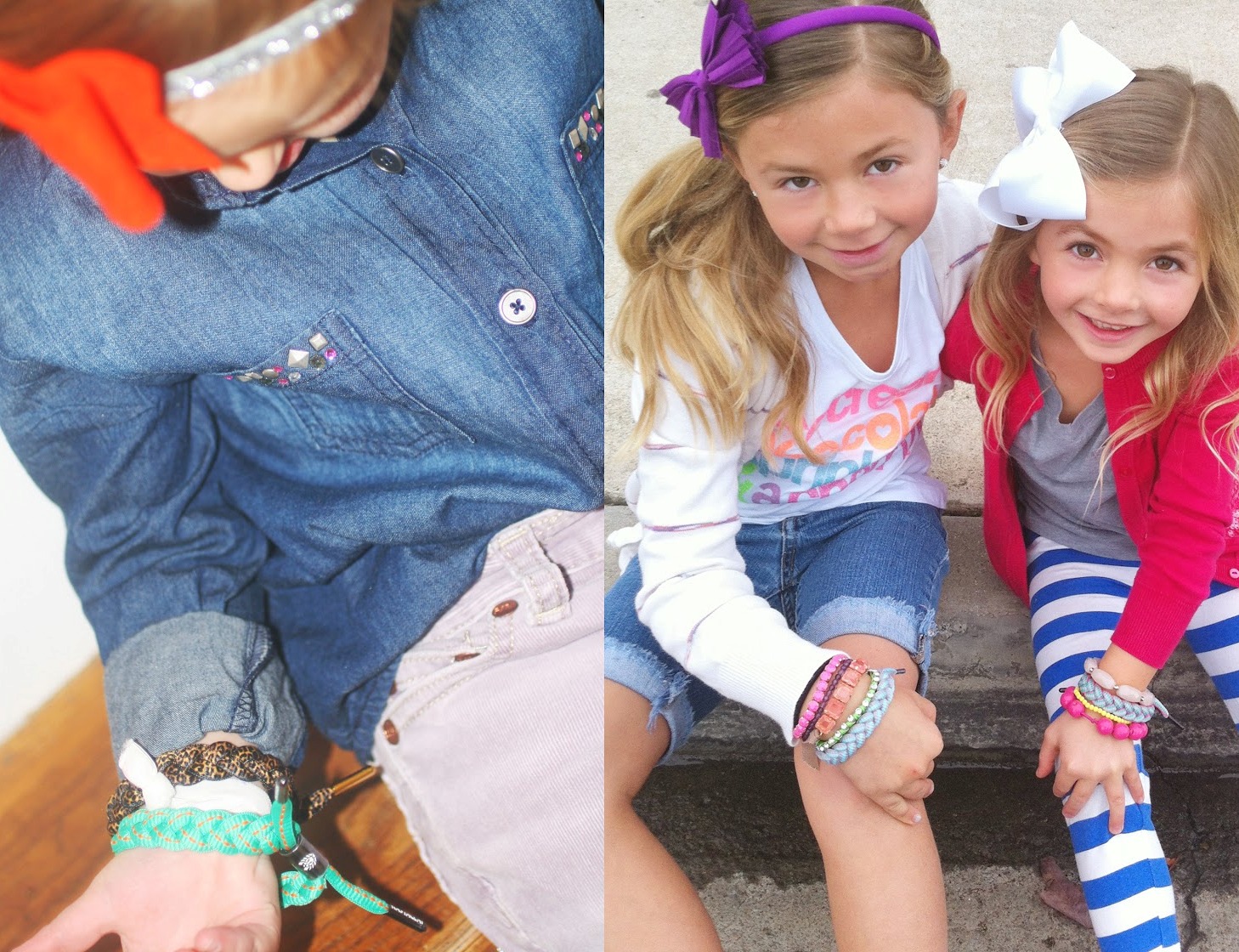 You've probably did some friendship bracelets when you were a kid. It is the ultimate summer craft. It is easy to pick a style for girls, but for boys try thinner models in blue, green, yellow…If you aren't very crafty try a two-colored model or a simple braided one, but if you are than search the internet for tons of DIY colorful friendship bracelets tutorials. Such an inspiring project that your kids are gonna love!
5. Backyard Camp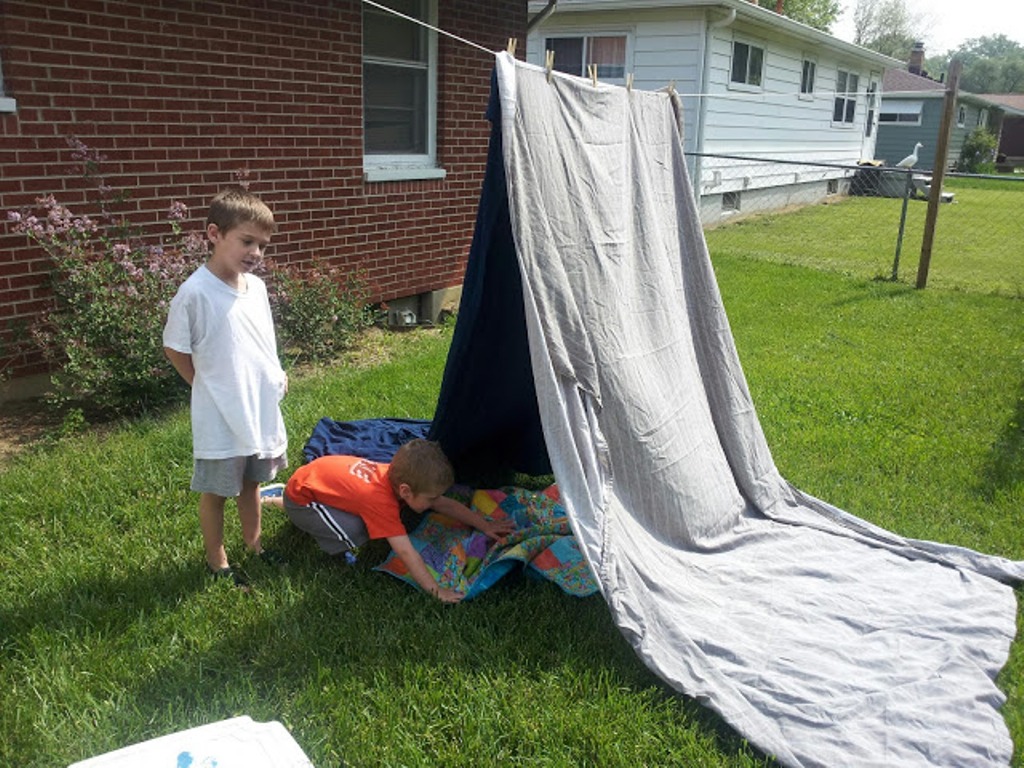 Putting a tent in your backyard is a great way to keep your kids occupied and also protected from the summer sun. To make it more fun – create the tent by yourself using different sheets and pillows. All you have to do is to find a way to attach the two ends of a rope (to a tree, your fence etc) and put some sheets over it. Secure the sheets with some old books to create a tent like look. You've got your tent – fill it up with pillows for comfort. If you have a crafty man in the house – he can help you to make a more authentic one with a solid structure.
6. DIY Flip Flops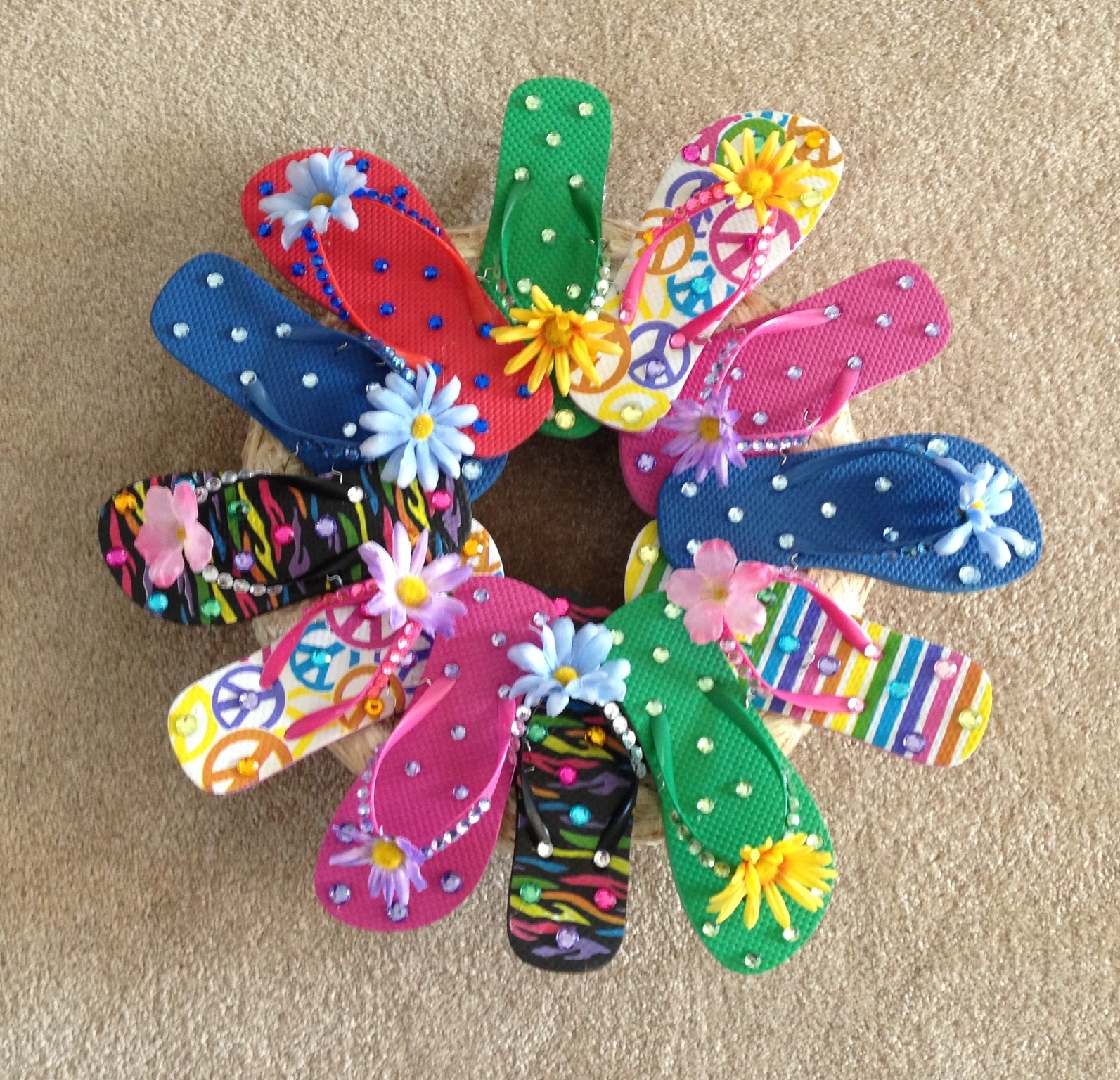 Flip Flops reminds us of summer, beach, sea…Why not try and do a pair for your kid? It is a fun task and your kid will be glad to participate. You will need a simple pair of rubber flip flops and a wide imagination. If you are not sure how to do it try some of these easy tutorials at themotherhuddle.com If this is too much – just decorate those rubber flip flops with flowers, bows, ornaments etc.
7. A Fairy Garden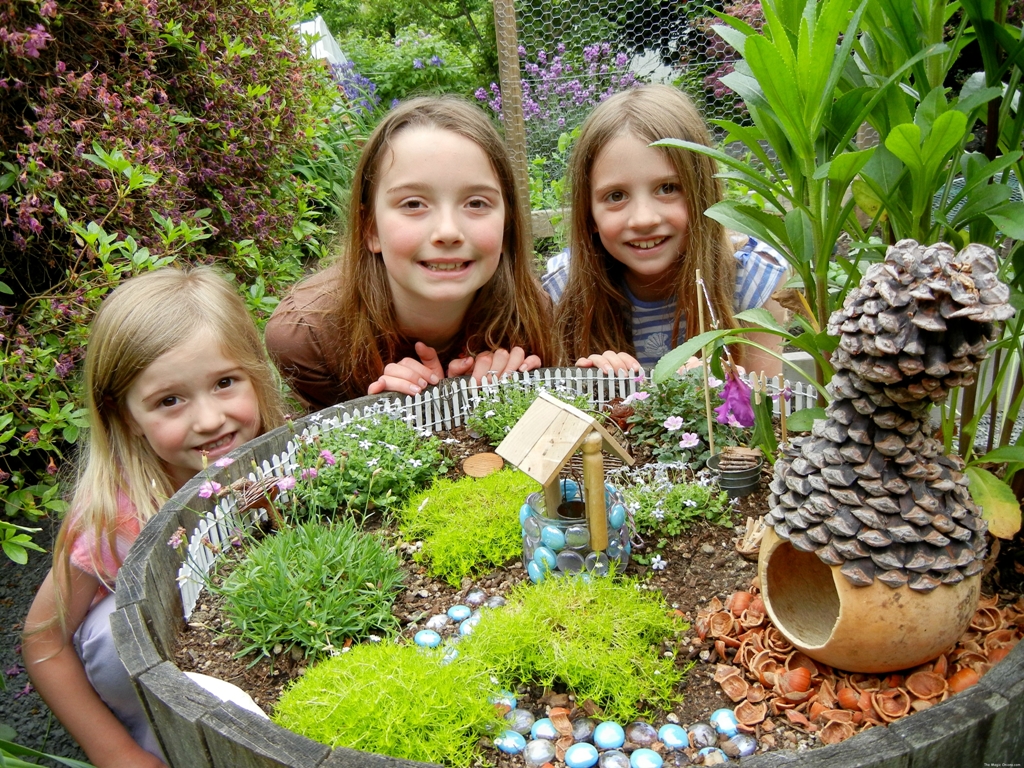 This one is really fun and creative! You can use wooden crates, pots and planters as the base for this mini garden. Fill it with soil and decorate with colored pebbles or sand, maybe some moss too. You can even create a small pool inside using a saucer or put a bird house that will be the fairy's castle. Help your kid plant some small plants inside like seasonal flowers, succulents etc. There – you've created a cheap yet beautiful toy!