Doing more with less. That is what Zen decoration is all about. Yet we tend to stuff our homes with unnecessary things constantly. Having a peaceful and harmonious place to retreat to just for a small amount of time on daily basis can really make us relax and refill our energy. Why not to make your bathroom THAT place? The bathroom is the easiest part of the house to turn into a modern Zen retreat. All you have to do is follow our easy tips to bring the sense of calmness into your bathroom.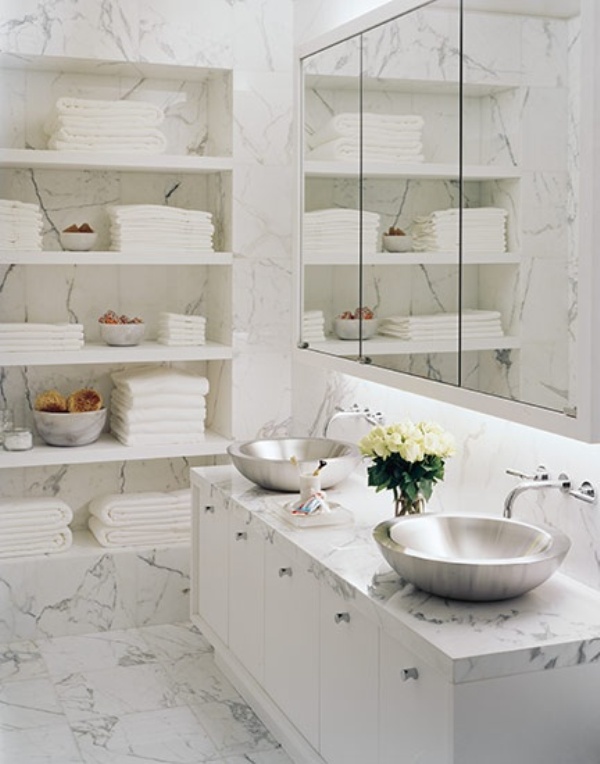 Minimize the number and size of bathroom fixtures. Start with the sink – choose a small one over the favorite big sinks. Small metal sink with a marble or granite counter top will give a nice touch as well as abstract undermount sink. Just keep the space open.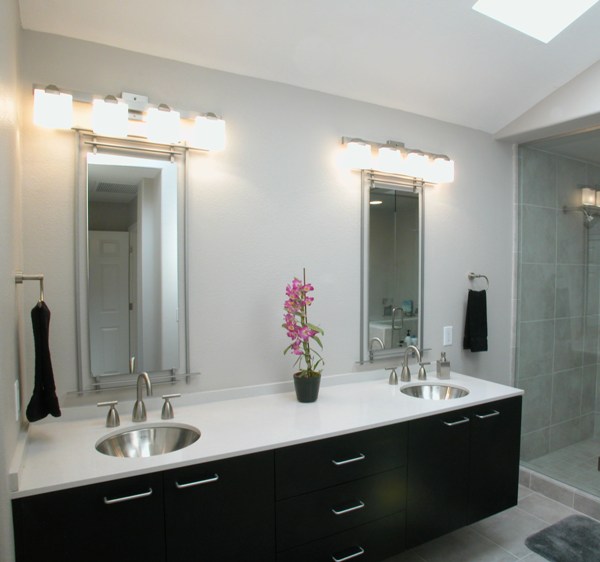 Make all those bottle of shampoos, body washes, conditioners disappear by putting them in containers  that will have the same texture or color as the shower tile.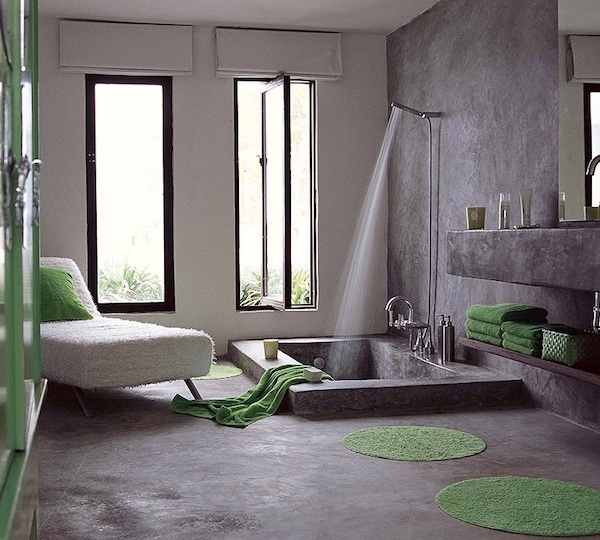 Reorganize drawers and cabinets to create more space so you can stow all the bathroom "gadgets" inside. There mustn't be any blow dryers, toothbrushes, combs visible. The rule is to keep all surfaces clean. This will also make your bathroom look visually bigger.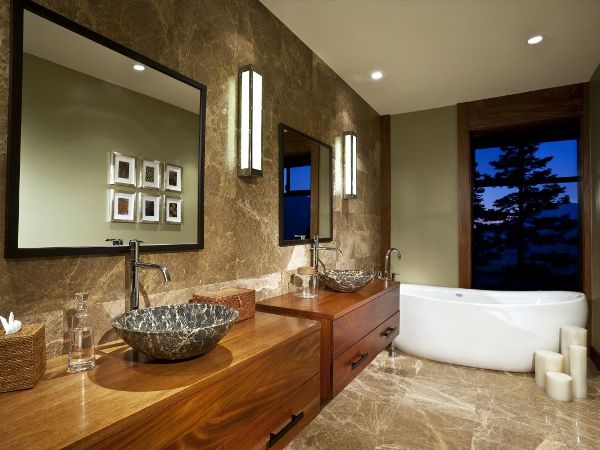 If you can't afford to invest in a bigger cabinet with more drawers than buy some wooden boxes. They will add some natural elements which are good for the Zen ambient you want to create.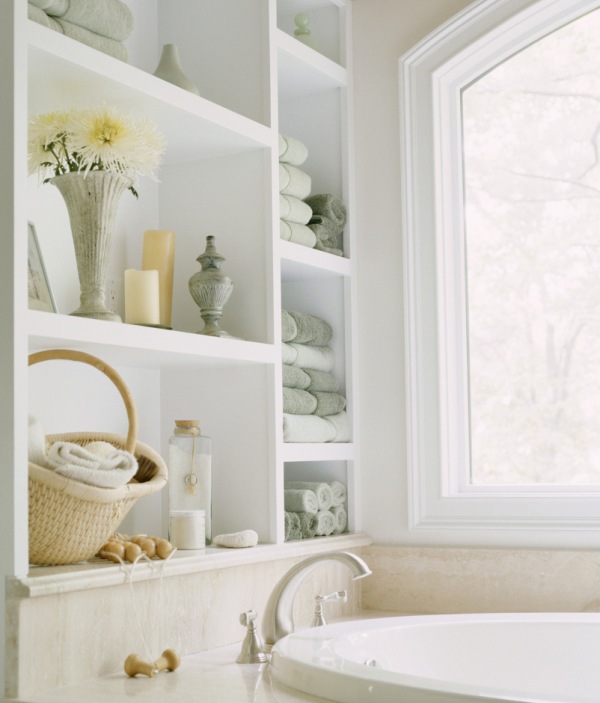 Coordinate the towels with the color of your walls and tile. You want them to blend with the background perfectly. The best place for placing the towel bars or hooks is the back of your door.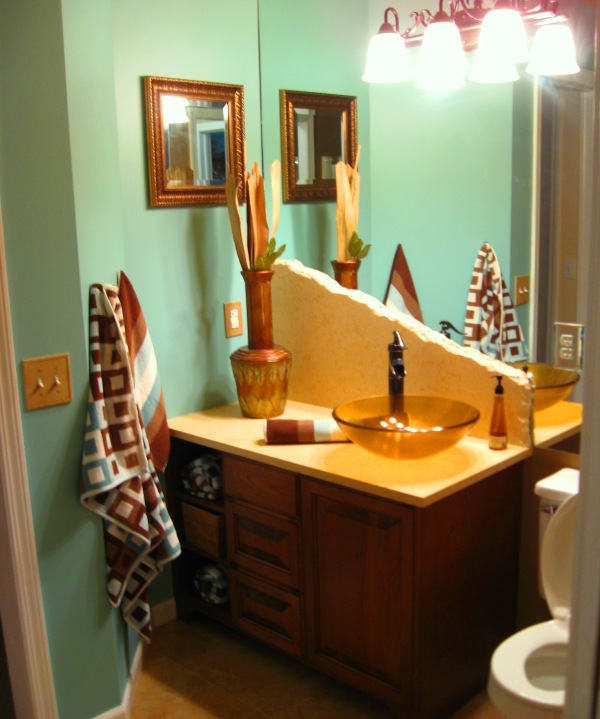 Candles are important part of the Zen decoration – they have such a calming effect. Again, choose candles that will blend with the bathroom. Try some with relaxing smells like lavender, or whichever smell you prefer.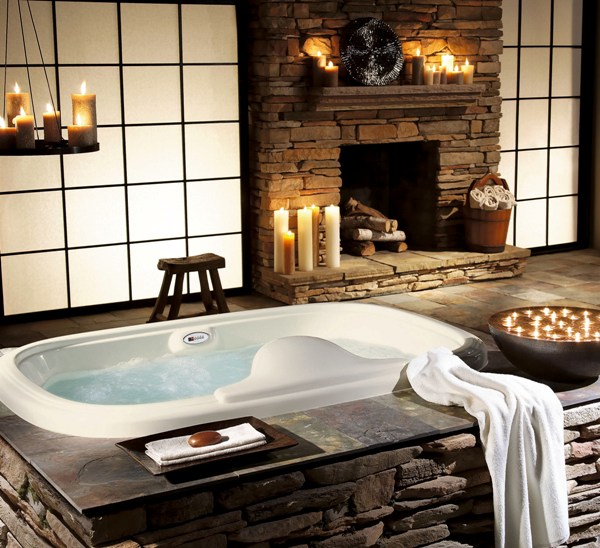 Bringing the nature inside your bathroom will help achieving the Zen feel of the space. Don't over do it by having too many plants, choose one or two Orchids or a small Bonsai tree planted in a pot that blends with the tile and walls. Even a single flower in a coordinated vase will do the thing.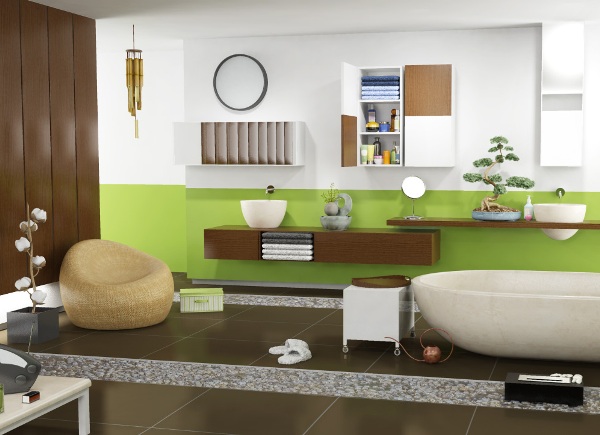 If you are not into flowers and plants than choose one artwork peace and put in the spotlight. It can be a painting, antique mirror, chandelier etc.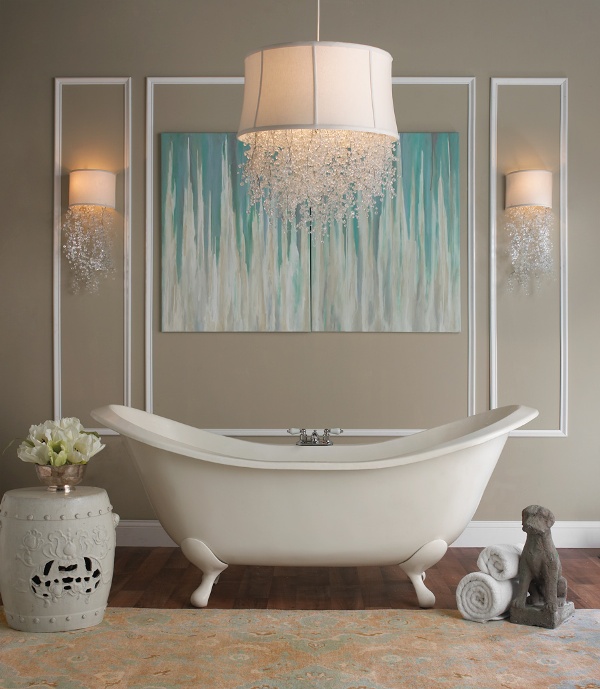 Put some Zen stones that stand for the wellness concept in some special place of the bathroom. It will also helps with feng shui.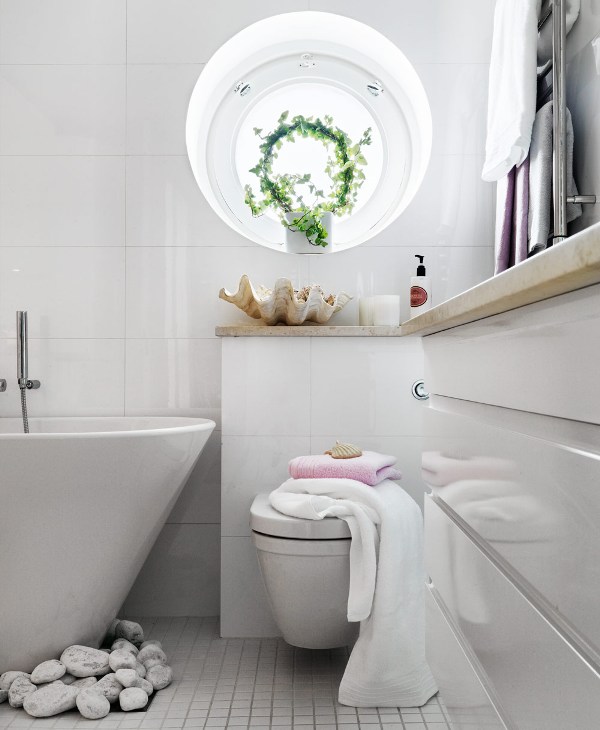 For a final Zen touch don't forget to place a Buddha figure!