This 5th of August marks 51 years from the sudden death of one of the America's biggest sex symbols of ll time – Marilyn Monroe. She was only 36 when found death in her home in LA. Although there are still rumors surrounding the cause of her too soon passing away – the official report said she died from a drug overdose. She was born Norma Jeane Mortenson on June, 1, 1926 and spend her childhood mostly in foster care and  in an orphanage due to her mother's, Gladys, psychiatric problems…She began her modeling carrier when she was 16 and changed her name to Marilyn Monroe. After signing her first contract with Fox in 1946 her road to fame, glory and destruction began…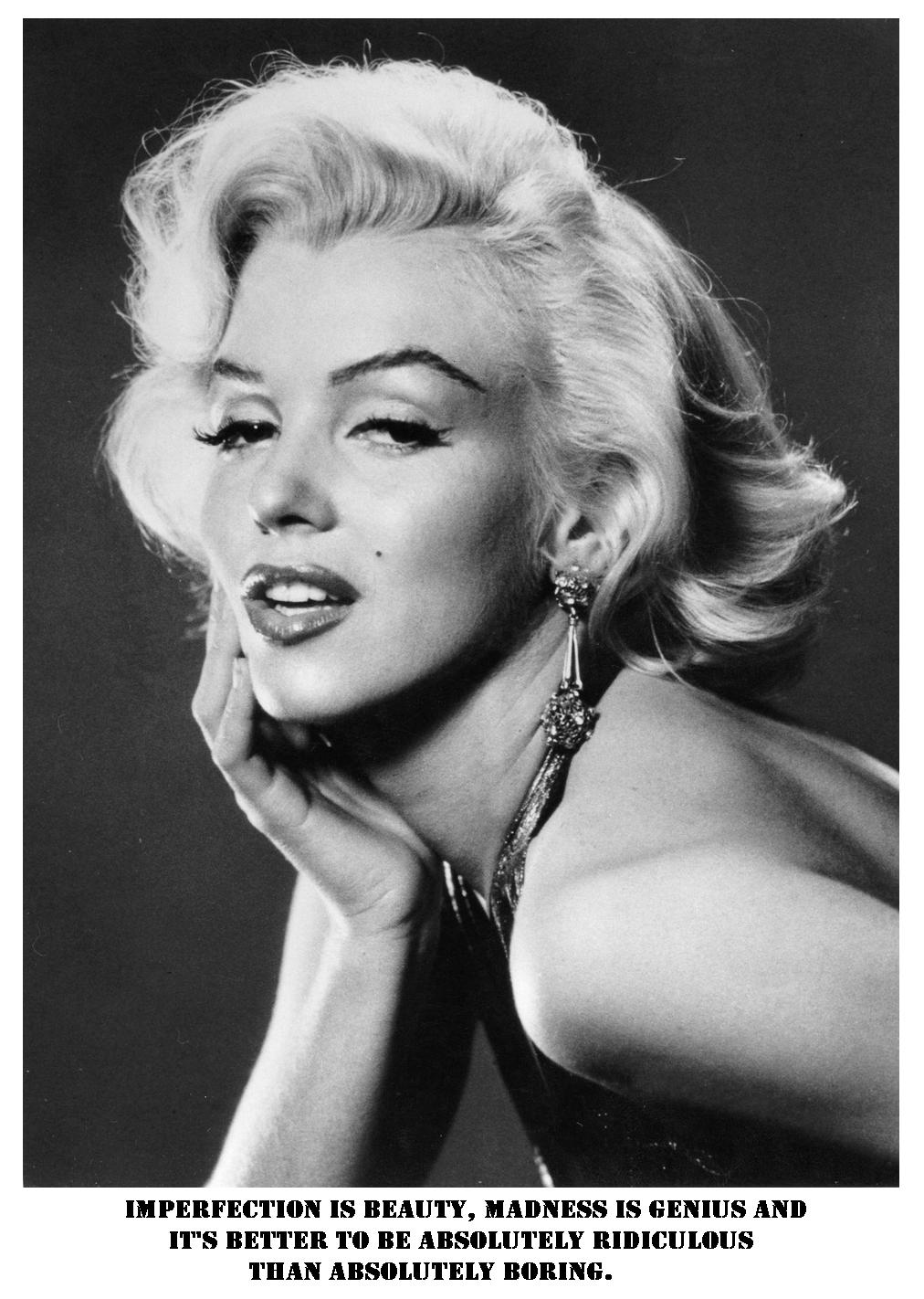 You have probably heard this facts about the most famous blonde of all times, but in the wake of the 51st anniversary of her death, here are 30 Things you probably didn't know about Marilyn Monroe:
1. We know that she was a natural brunette, but before settling on platinum in 1952, she tried 9 shades of blonde!
2. In her modeling days she used the name  Jean Norman and Mona Monroe. When she was about to enter the movie business her idea for a screen name was Jean Adair. At the end she decided to use Marilyn Monroe, leading to her legally changing her name in March 1956.
3. She wasn't always famous for her good figure – her high school nickname was  "Norma Jean, the Human Stringbean."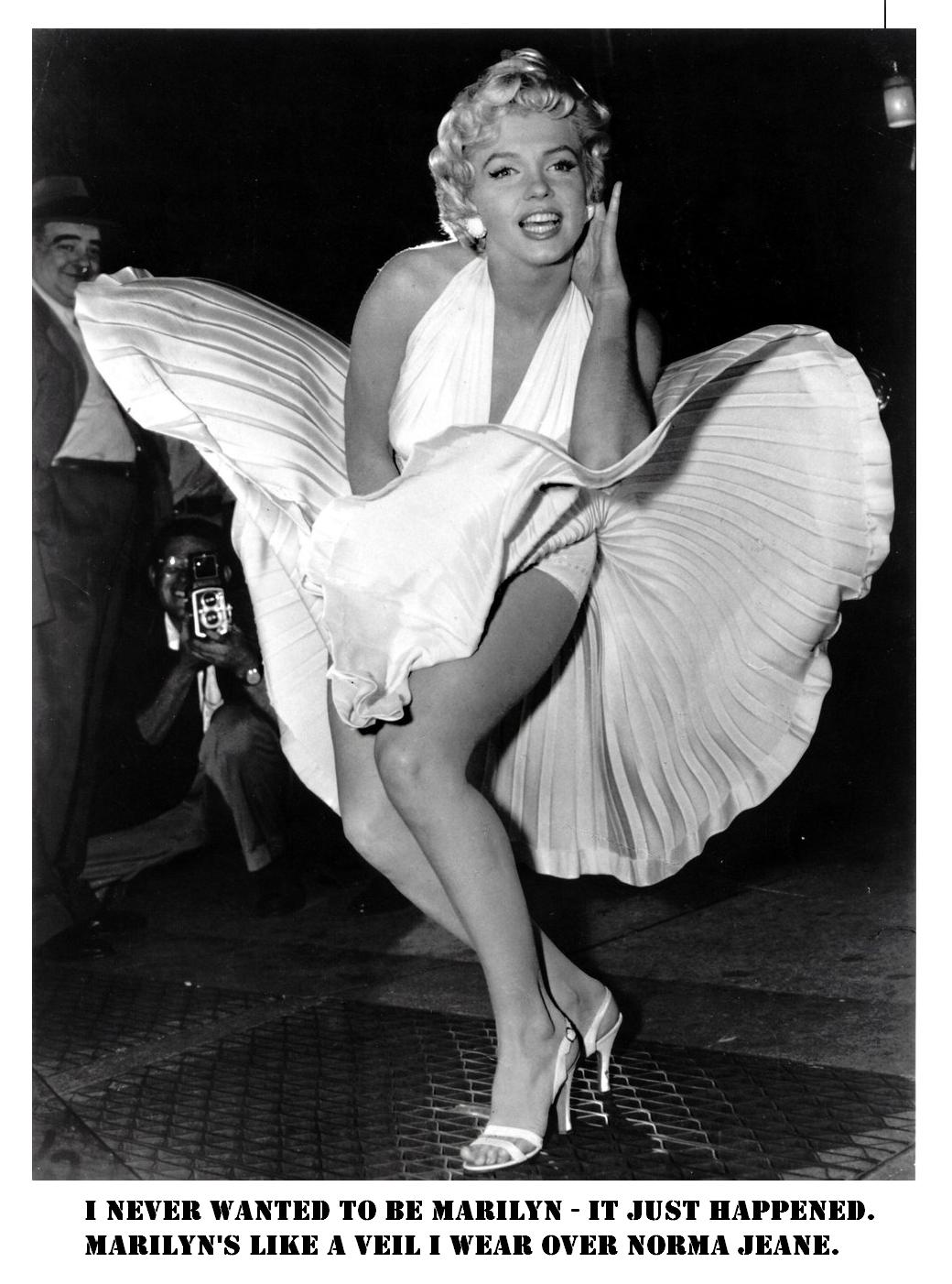 4. Once, while being roommate with actress  Shelley Winters, they were each writing down a list of the sexiest guys in the world. While Shelley's list was predictable, Marylin's included Albert Einstein and Jerry Lewis!
5.  She was Playboy magazine's first-ever "Sweetheart of the Month" in December of 1953.   Hugh Hefner actually bought the crypt next to Marilyn's at Westwood Memorial Park Cemetery.
6. Her favorite beverage was Dom Perignon 1953, while Romanoff's was her favorite restaurant.
7. Marylin was a big fan of arts and Goya, Picasso, and El Greco were her favorite painters. She was known as an art collector.
8. She used to rinse her face for 15 times after every wash and always used Nivea Skin Moisturizing Lotion.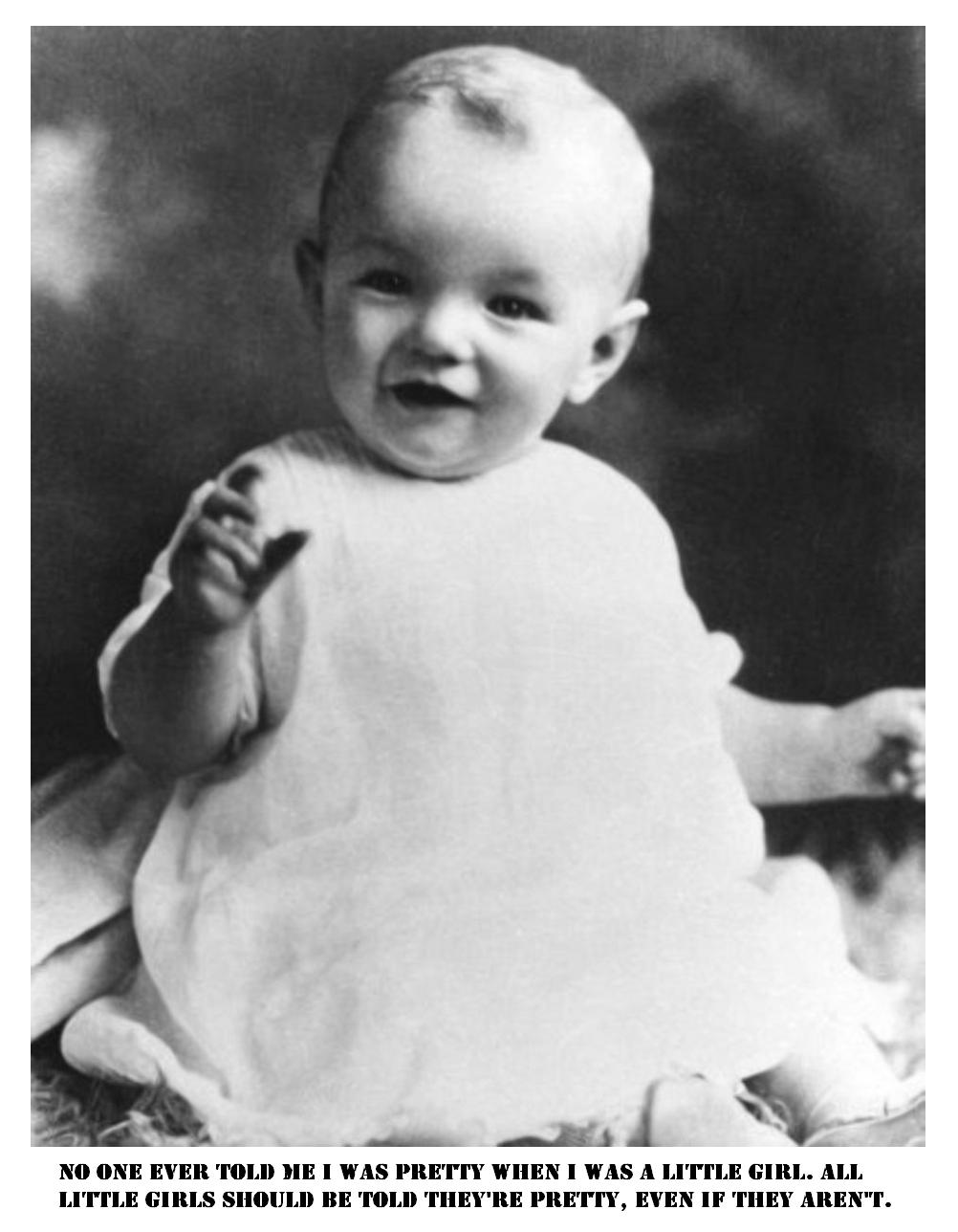 9. Marylin was a huge dog lover and owned many dogs. Her last was a Maltese terrier given to her by Frank Sinatra, which she named Maf.
10.  She married her third husband, writer Arthur Miller twice. The second time in a Jewish wedding when she  converted to Judaism.
11. Her front teeth, which protruded slightly, were fixed in 1948 and in 1950, Johnny Hyde arranged for her to have her nose and chin surgically perfected.
12. She was one of the first celebrities who practiced Yoga.
13. Norman Mailer, in his book, "Marilyn", claims she had at least 12 abortions by the time she was 
14. She had natural brown hair and blue eyes. She was 5 feet, 5½ inches tall and weight 118 pounds. Her dress size was 12, her shoe size 7AA and bra size 36D
15. Chanel no.5 was her favorite perfume, Beige, Black, White, Red her favorite colors and she loved shopping at Bloomingdales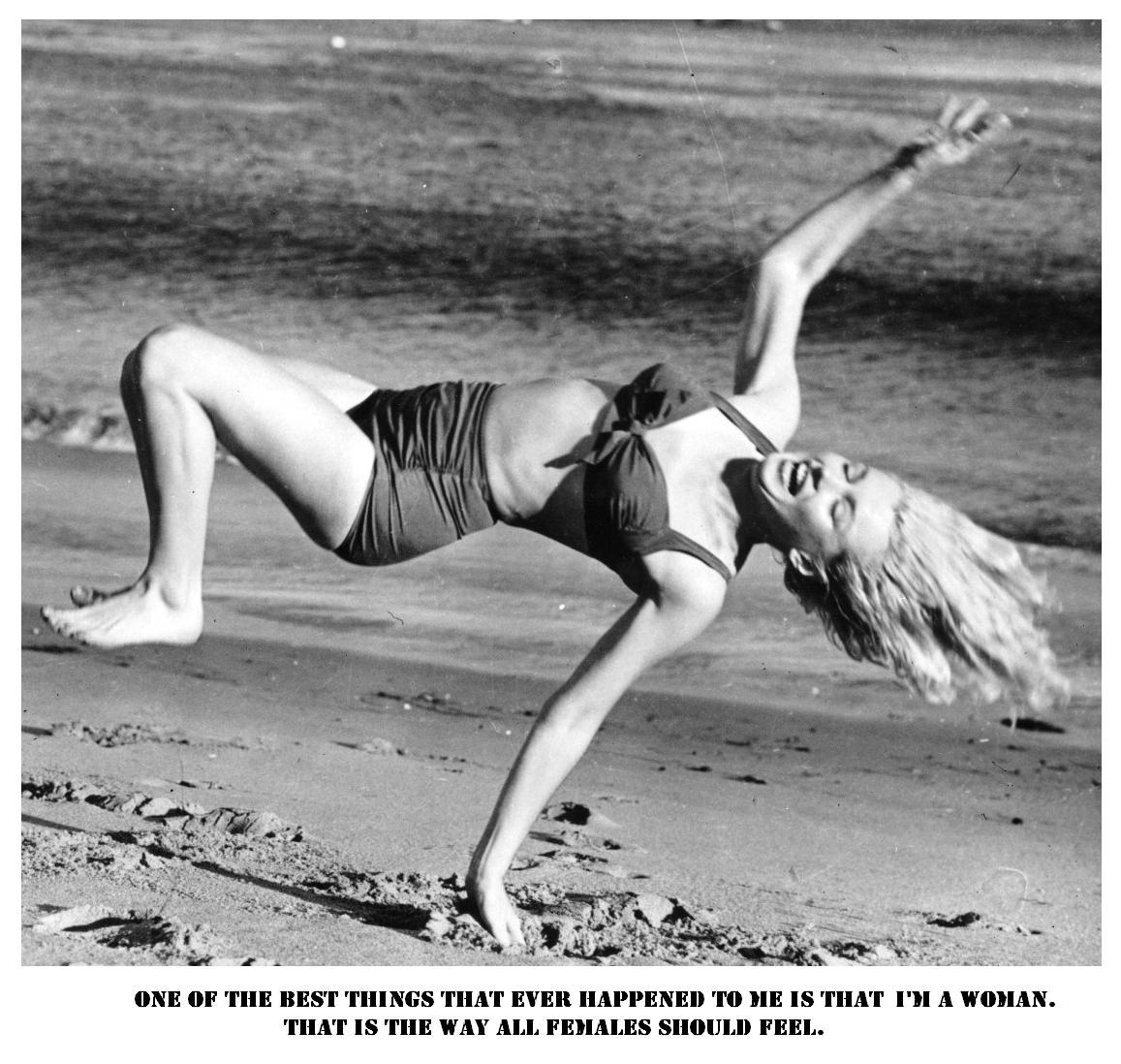 16. Although she dropped school at 16 to marry Jim Dougherty, she took evening courses in Art Appreciation and Literature at UCLA in 1951
17. Marilyn found it difficult to learn lines. It  took 60 takes to deliver the line "It's me, Sugar" in "Some like it Hot.
18. In 1999, at an auction, Mariah Carey bought Marylin's white baby grand piano for $662,500.
19. She used to whitened her skin with hormone cream which lead to having her a peach fuzz on her face. But she believed it gave her soft glow on camera so she refused to remove it.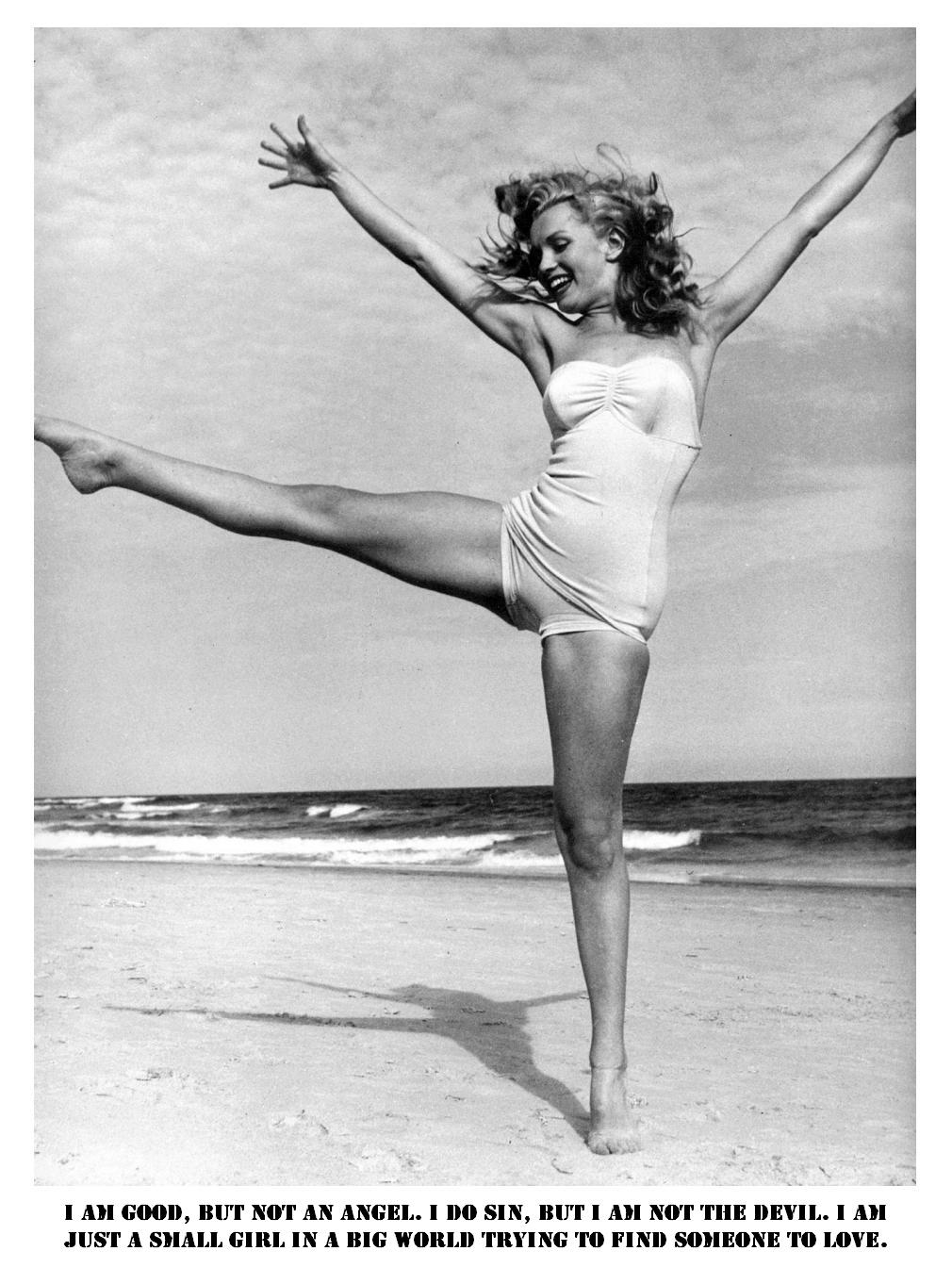 20. The rumor that she had 6 fingers on both of her feet is false as there are baby pictures who show differently. People who knew her intimately say that she was perfect in all her measurements.
21. She has won lots of awards, including Golden Globes, but she was never even nominated for an Academy Award. 
22. Marylin was one of the most advertising girls in the world and represented brands like American Airlines, Kyron Way Diet Pills, Pabst Beer, Tan-Tan Suntan Lotion and Royal Triton Oil.
23. After her death, her second husband  Joe DiMaggio, sent her two dozens of roses twice a week for 20 years.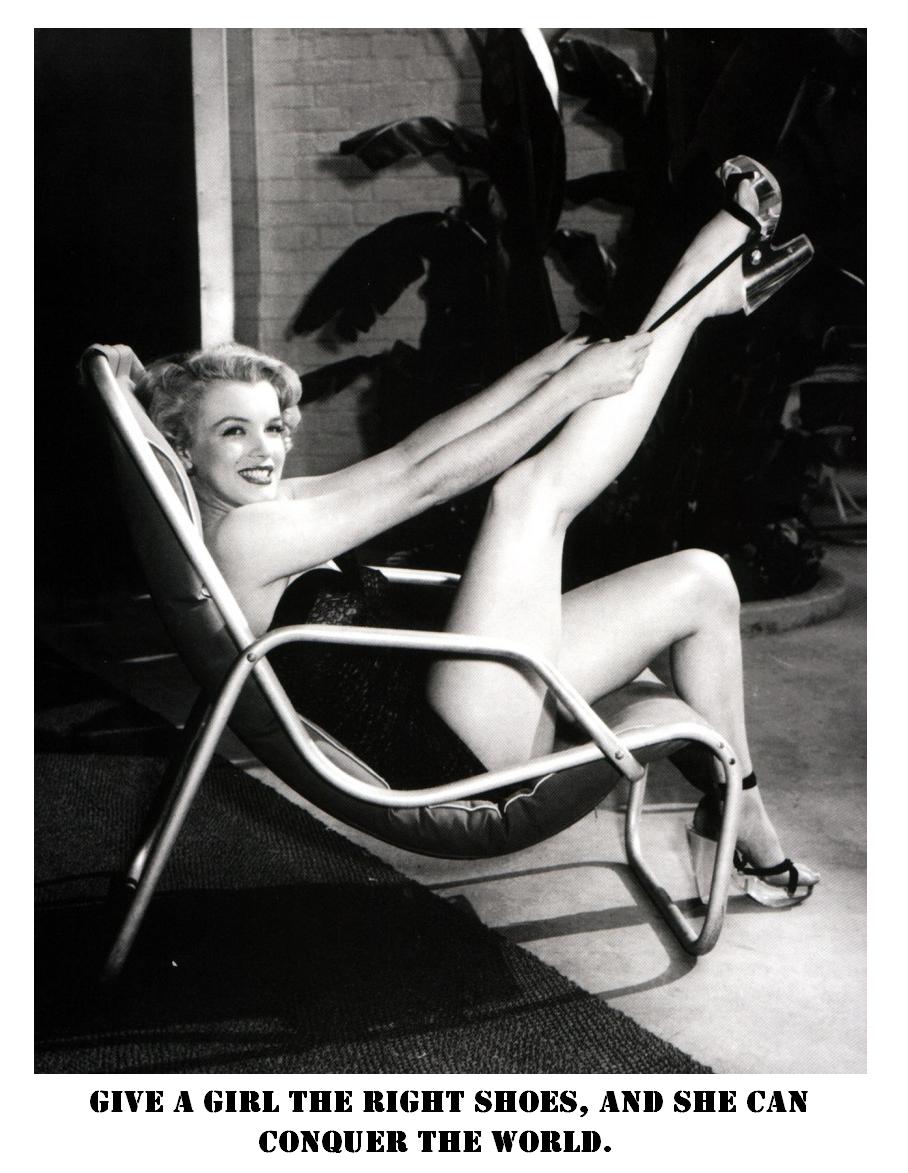 24. Her career as a model began when she was discovered working on the assembly line at Radioplane, a munitions factory, by a photographer called David Conover.
25. Although she never knew who her real father was, as a girl she had this fantasy that Clark Gable was her father. She cried for two days when he died.
26. Abraham Lincoln was her hero: "I used to read everything I could find about him," she wrote in her autobiography, My Story. "He was the only famous American who seemed most like me, at least in his childhood."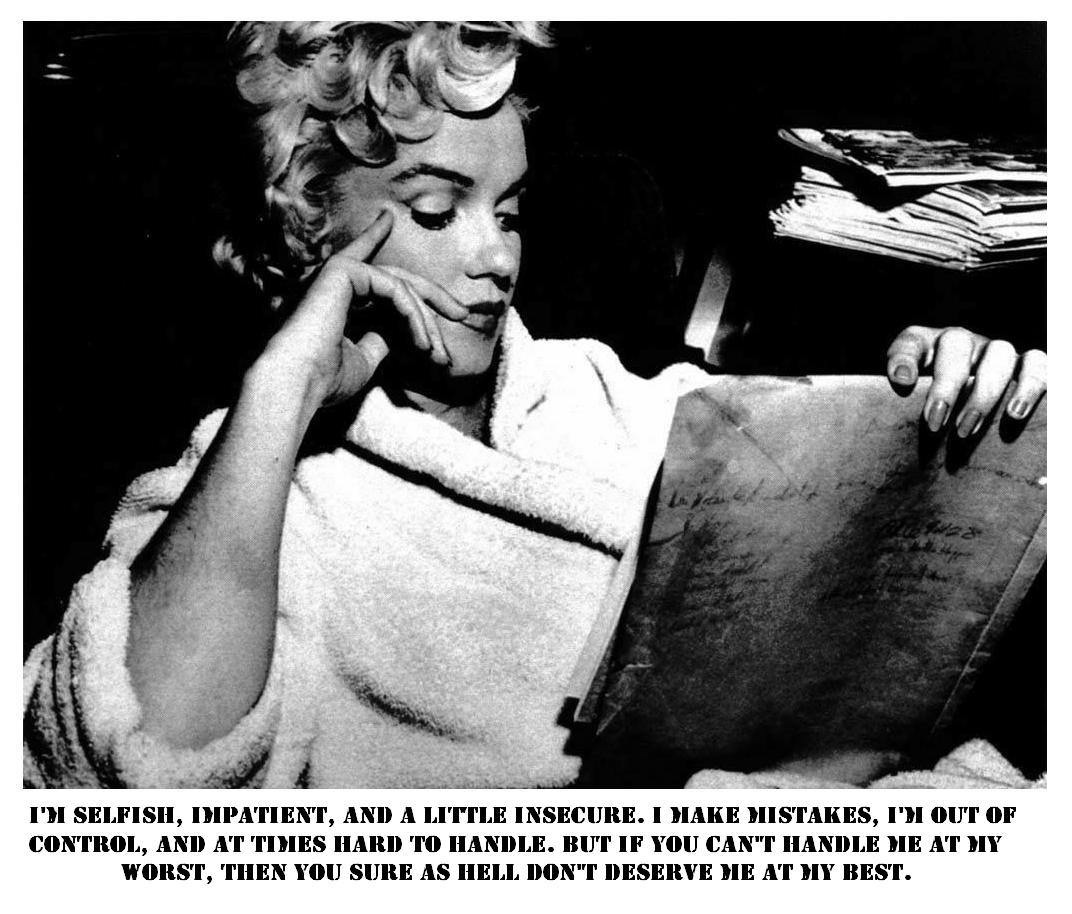 27. She only owned one home and it was the house she died in at 12305 Fifth Helena Drive, Brentwood, California. 
28. Marylin was an excellent cook and she was famous for her bouillabaisse.
29. There was an open casket at her funeral. She wore an apple green Pucci sheath dress made of nylon jersey and a platinum wig. The wig was necessary because her head had been partially shaved during the autopsy.
30. A week after her death, the number of suicides New York hit a record high of 12 in one day. One suicide victim left a note saying, "If the most wonderful, beautiful thing in the world has nothing to live for, then neither must I."