Having a backyard is a true blessing! You can use it for relaxation, reading, having an outdoor breakfast, coffee with friends, for playing with the kids or your dog and so much more. Unfortunately, we always find excuses for not using our backyards – we either don't have the money or time to decorate them or we just don't have the skills to do that by ourselves. Stop with the excuses! There are so many easy ways to make your backyard the most enjoyable place of your home – especially with using some of our decoration ideas. Find the perfect look for you and start transforming your backyard into your ideal haven.
1. Break the boundaries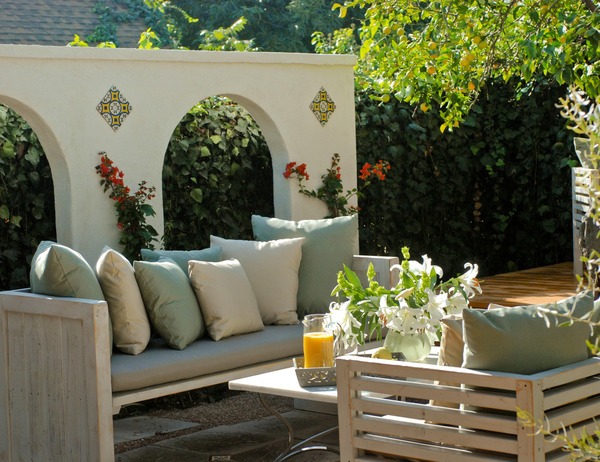 Make your backyard an integral part of your home. Try using the same colors while decorating your outdoor sitting area as the ones in your indoor living room. Bring out some of your living room items to your backyard – a vase, candle holders, pillows, you can even hang a painting on your backyard wall! That will be fun and effective. Don't forget to bring a part of your garden into your home too. Cut some of your backyard flowers and put them on your living room or kitchen table. Enjoy both spaces with the same intensity. These small steps will really make you use and enjoy your backyard more.
2. Accessorize with love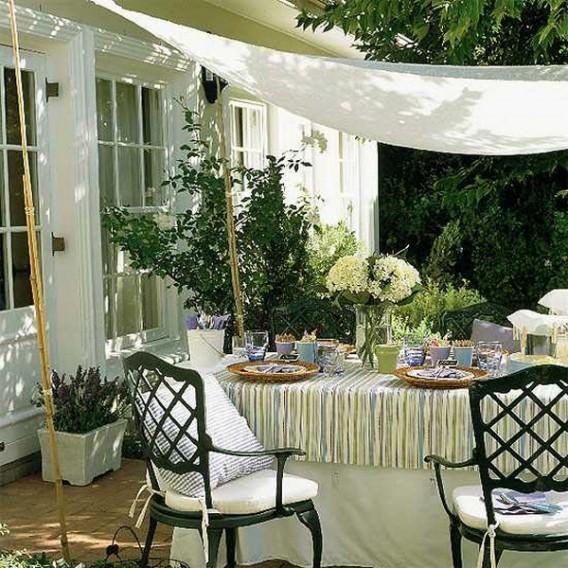 Bring things you love into your backyard. Use items you already have or get new ones – all it matters is that you really like and enjoy them! Colorful pillows are always welcomed, but you can also try an interesting dining setting for outdoor meals, cheap but effective tree hanging chandelier, different scented candles etc. Small personal touches will add your own mark.
3. Colorful Umbrella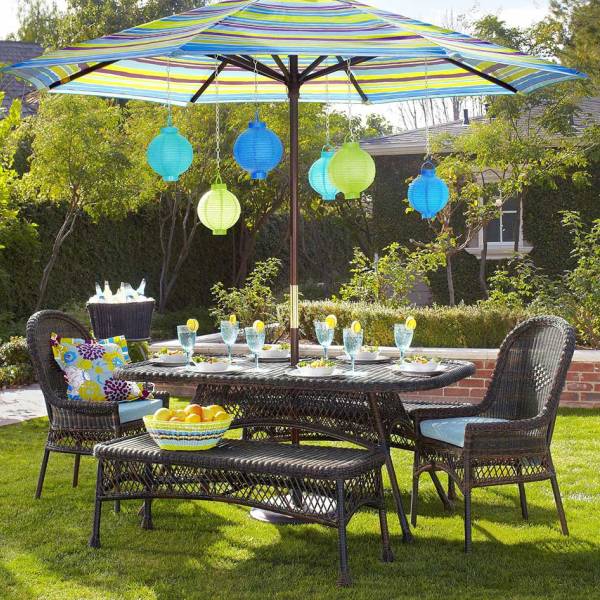 When the warm season comes you will like to have something to protect you from the burning sun while enjoying your time in your backyard. The cheapest way to solve this problem is by buying a big sun umbrella. Choose one with personality – preferably with bold color. That way it will not only protect you but it will add charm to your backyard.
4. Privacy Screen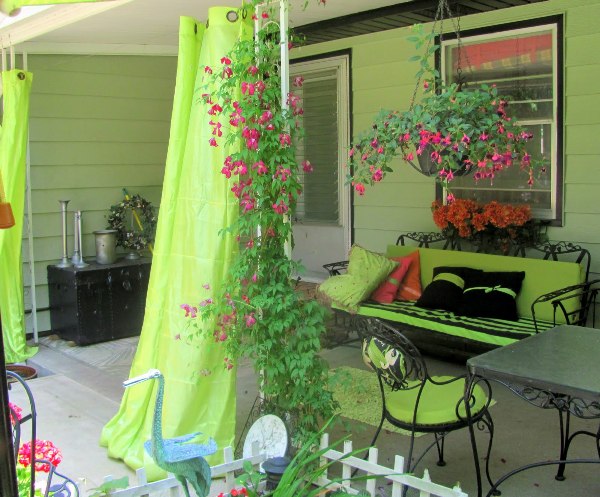 Privacy is essential for a true backyard relaxation. Sometimes you just wanna enjoy your outdoor sitting area with no one looking. If you decide to use a wooden arbor spice it up by hanging flower baskets on it. Curtains are great for creating privacy and the best thing about them is that you can always set them aside and open your backyard. Use different colors and patterns. Oh, and you can always use higher growing plants as a natural privacy screen!
5. Relaxation Location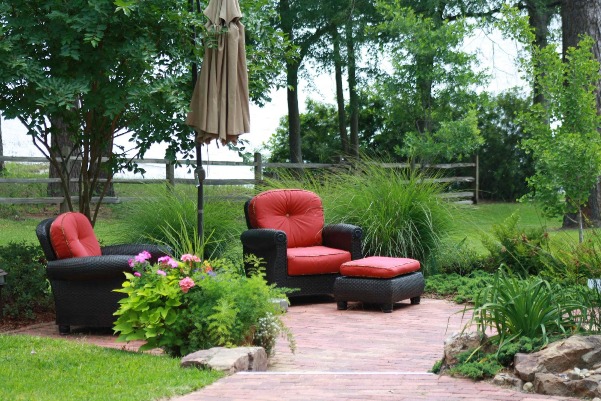 For an ultimate relaxation experience move the sitting area further from your home – like in the middle of your garden. Imagine having your coffee under the shade of a tree surrounded by flowers. This will add so much color and scent to your sitting area. Create a patio leading from your house to your perfect relaxation spot in your backyard.
6. Kids Friendly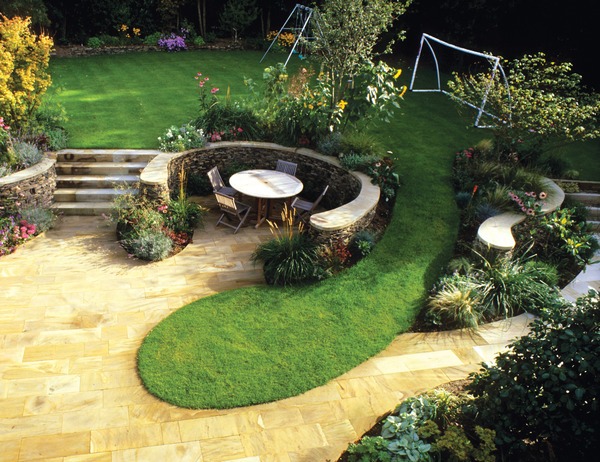 Kids enjoy being outdoors. If they use the backyard garden for playing – the first thing you will need is a lawn. Put some swings, sliders or small football goal posts to keep children engaged. Divide the sitting area from the playing area with a stone wall, wooden arbor etc. Build a small stone wall a dew feet from the fence and use it as a natural planter for your favorite flowers and plats. Use your backyard for quality family time!
7. Water Feature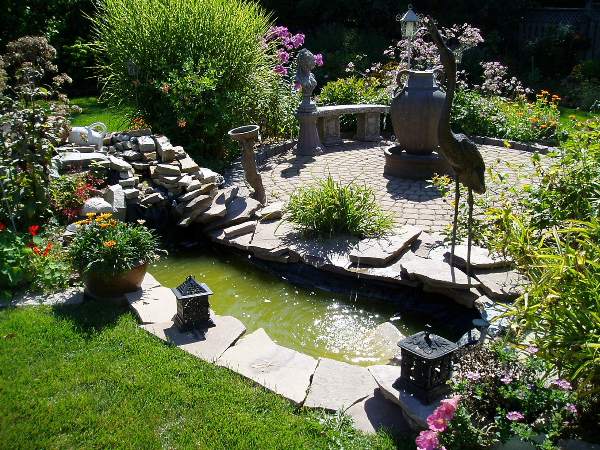 Water adds freshness to every garden. If you think you can not afford a water feature you are wrong. Ok, pools and grand fountains are expensive, but there are so many effective and cheap ready to use water feature on the market that you just need to pick your favorite and install it into your backyard. For the creative ones – buy a small water pump and plastic pond liner, get some natural stones and build your own small pod with waterfall! There are so many online tutorials that can help you. All you need is imagination….