We can't even find the words to describe the magical taste of this White Chocolate and Raspberry Cake! Tasty, refreshing and creamy – it melts into your mouth…and it is so easy to be made. Here is a step by step recipe for this delicious cake:
Ingredients:
1 lb (500gr)of white chocolate

4/5 cups (200ml) of sweet whipping cream
1 cup (250gr) Philadelphia or Mascarpone Cheese
12 oz (350gr) Raspberries
0.35 oz (10gr) gelatin
Mix the gelatin with 3 tbs of cold water and leave t aside for 5-10 minutes. Put the chocolate broken into cues into the whipping cream and heat it until the chocolate melts (it mustn't boil) When thechocolate is melted add the gelatin. Remove from heat and let it cool.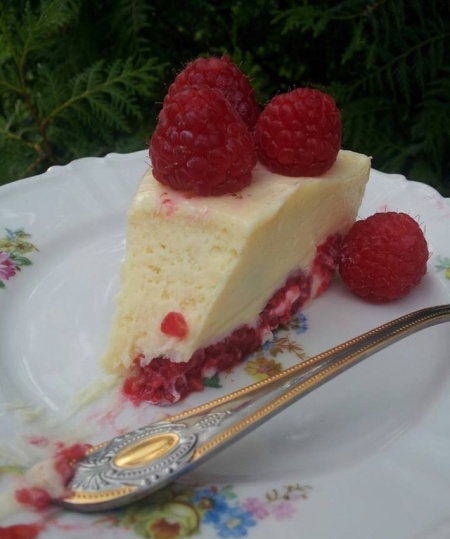 Add the cheese to the chocolate, cream and gelatin mixture. Take a 20 cm baking pan and cover it with baking foil (double layer would be better) Cover the bottom of the pan with the raspberries than pour over the cream.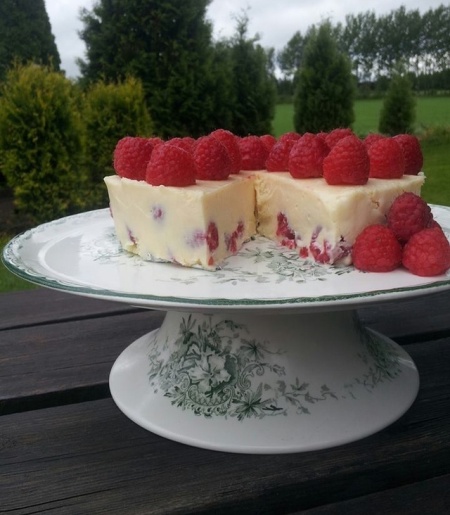 Put the cake in the fridge to cool for a couple of hours. When done, take the cake of the pan onto a serving dish, remove foil and cut desired pieces with a regular knife. That's all – No Baking! Enjoy!