Accessories have become a huge part of the fashion industry. Just as the fashion trends change from season to season, accessories' trends change as well. Every season presents it's own hot styles of bags, shoes and jewelry. As summer passes by slowly, take a look at this 10 Must Have Accessories for Fall/Winter 2013. Be the first one to rock these hot pieces when the fall comes!

1. Black & White Clutch Bag
Opposite colored accessories will be a big trend this upcoming season, especially those in black and white. Clutches are still very popular among bags so why not get a black & white clutch bag! The time when we used clutches only for special occasions and a more elegant look are long gone – today we use clutches whenever we want cause there are so much styles and sizes that we can find one for every look . Check out these awesome black & white clutches and use them as an inspiration when choosing one for yourself.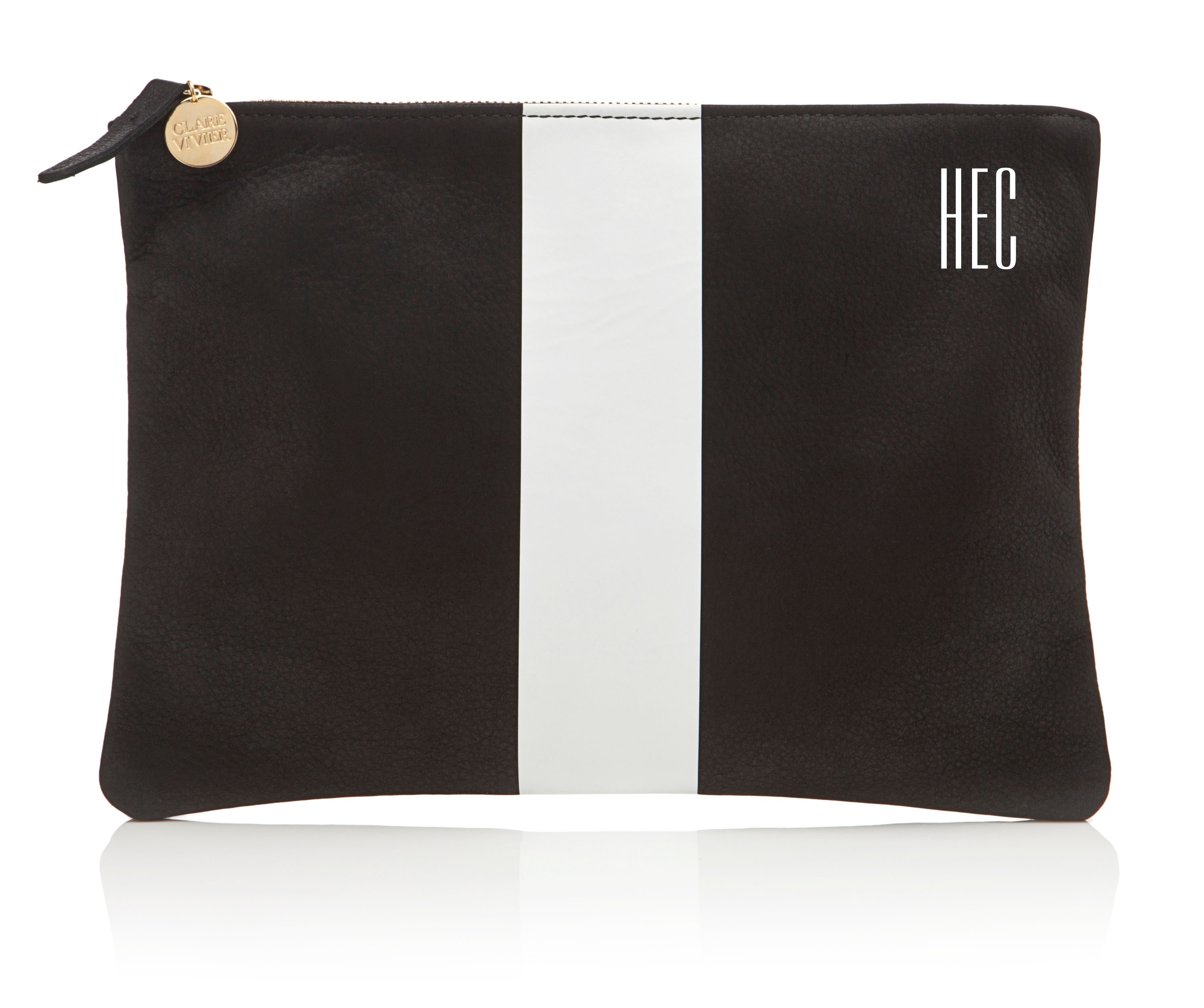 2. Velvet Shoes
We already reported that velvet was one of the favorite material for the designer on the Fall/Winter 2013/2014 fashion weeks. It's same with accessories, especially shoes. With velvet shoes you can add a feminine, elegant touch to every look – especially the so trendy menwear look. Try pumps in crimson, emerald green, indigo blue or purple velvet. For the braver ones – go for an animal print velvet shoes! Another total hit for this fall – jeweled hills. Looks fab on velvet shoes.
3. Gold Necklace
The golden necklace got a new dimension this season. Statement making golden necklaces are present in every accessories collection for the upcoming fall. The best choice are chunky gold necklaces, but you can also go for a one with medieval look embellished with gemstones. Another trend seen on the runways – statement making necklaces showing words like love, peace and even mommy 🙂
4. Thigh High Boots
Thigh high boots are such a hit for the upcoming season that designers even find a way to make a false thigh high boots look to make the trend more wearable. They paired leather leggings with ankle booties and voila! You got the look. Another alternative is going for boots that are at least a little above your knees.
 5. Fur Bag
If you don't like wearing an oversized fur coat this winter than you have to have at least one accessories made of fur! How about a fabulous fur bag? Just pick your favorite style and color and let it become your favorite little fur friend. Here are some trendy fur bags we really like:
6. Chandelier Earrings
Chandelier earrings were designers' favorite at the fashion weeks. Balmain and Ralph Lauren used classical chandelier earrings with big crystal elements, while Dolce&Gabbana stayed true to the medieval look and choose earrings with Byzantines crosses. Whatever style you prefer – you must have at least one pair of chandelier earrings until fall.
7. Boyfriend Shoes 
Just as men wear is a big trend for women in the upcoming season – men shoes are another popular choice for fall 3013. Steal your boyfriend's shoes look and pair it a more feminine clothes like dresses for example. Don't do the overall men look. Choosing shoes in pastel colors is smart as bold colored shoes are so over.
8. Geometric Bracelet
Geometric forms are extremely popular for next season and you can find them on clothes, bags, shoes and jewelry. A good way to sport the trend is to wear a geometric bracelet. Pick one in gold, pastels, black&white, emerald green, crimson red, indigo blue or purple for an ultimate trendy look.
9. Gray Ankle Boots
Is it the popularity of the book or the color of the sky in fall – there were 50 shades of gray all over the runways at this years fall/winter fashion weeks. As ankle boots are another popular trend in the accessories department – get yourself a pair of gray ankle booties. They are trendy and go well with everything.
10. High Fashion Backpack
Well, believe it or not – backpacks have gone high fashion! It seems like every designer has them n their collection. And yes, you got it right – we don't use them for picnics, hiking and gym anymore, we use them 24/7. Seriously, backpack is the IT accessory for the upcoming fall/winter 2013 and you should start looking for the perfect one.  Here is some help…