Four cities, four fashion weeks and hundreds of collections to choose the best styles from for the upcoming Fall season. Shades of blue, emerald green, crimson red, vineyard purple, greys, black, white and caramel were the most present colors. We are very well aware that not all of these styles are totally wearable for us common people so we decided to browse trough all of them and find the Top 10 Fall 2013 Fashion Trends  that you'be able to follow starting from September. Use them as a guide for your Fall shopping!
1. Statement-making outerwear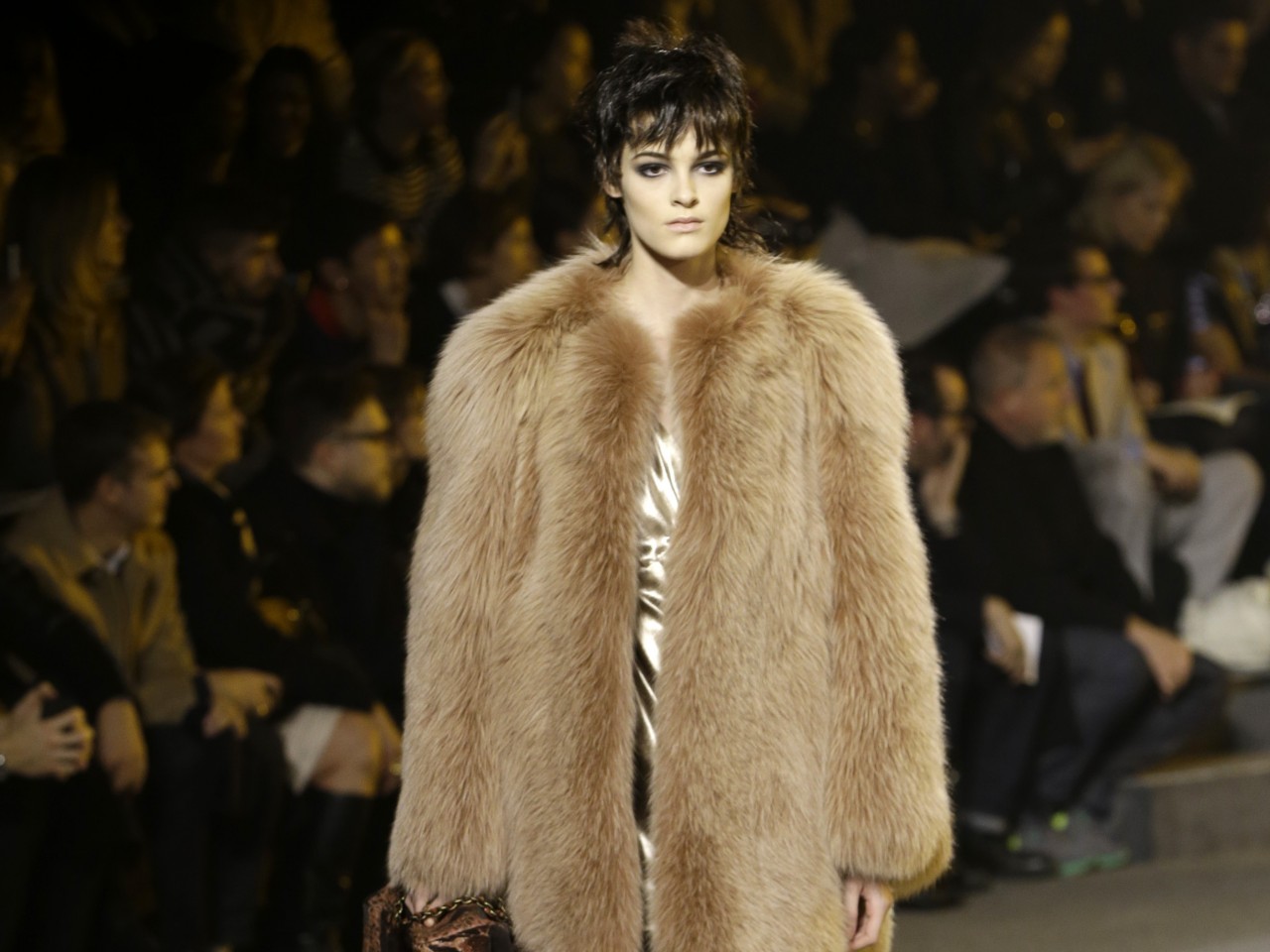 The best thing to invest in this upcoming fall is outerwear! The biggest overall runway trend this season was fur so feel free to try bold furs. Also spotted – over sized parkas and cool leathers. Experiment lengths, colors, textures… but don't forget to keep the rest of your outfit simple if you opt for an eye-catching coat or jacket!
2. Pastels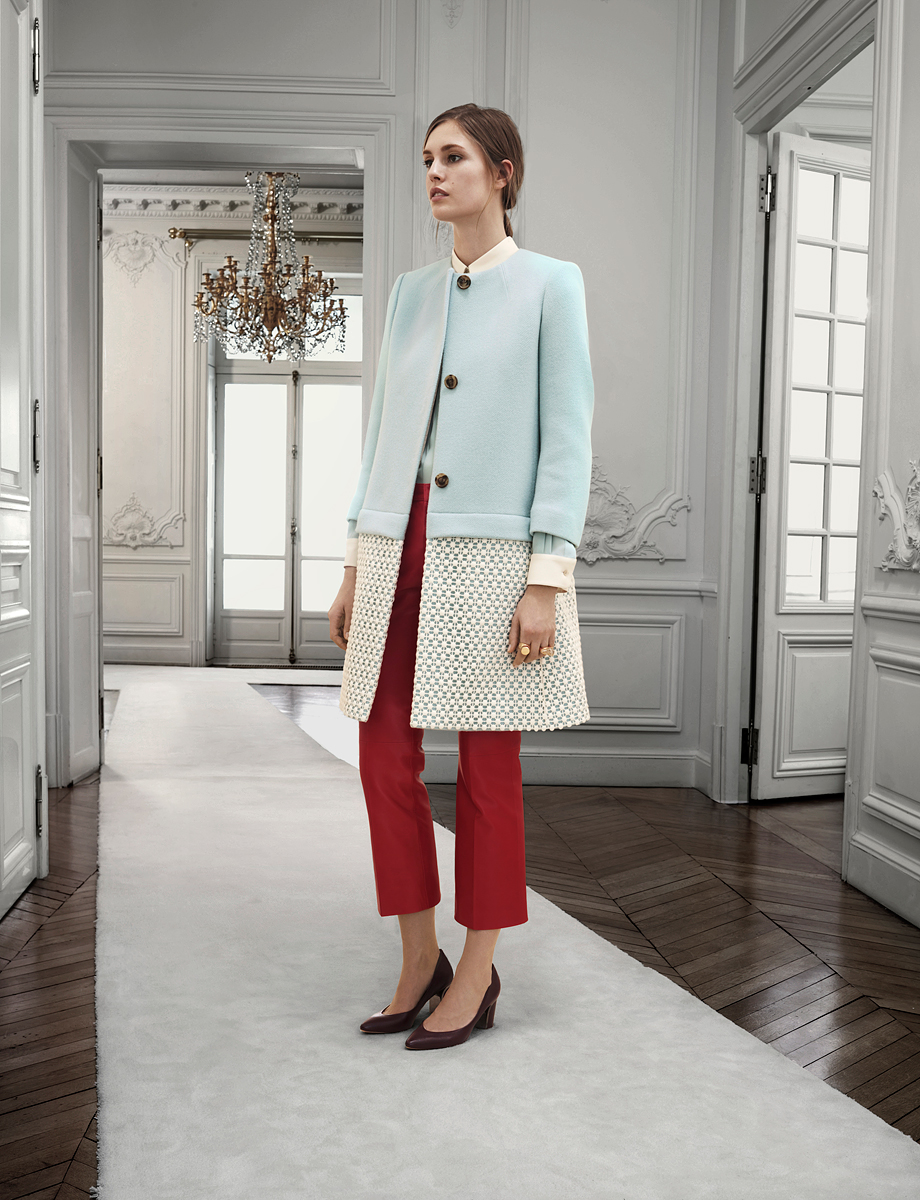 Bye bye neon colors! Designer replaced summer's bold colors with gentle pastels like lavender, powdered pink and baby blue. Pastels were especially present with coats and shoes. Try mixing them with darker shades of green and red.
 3. Midi Skirts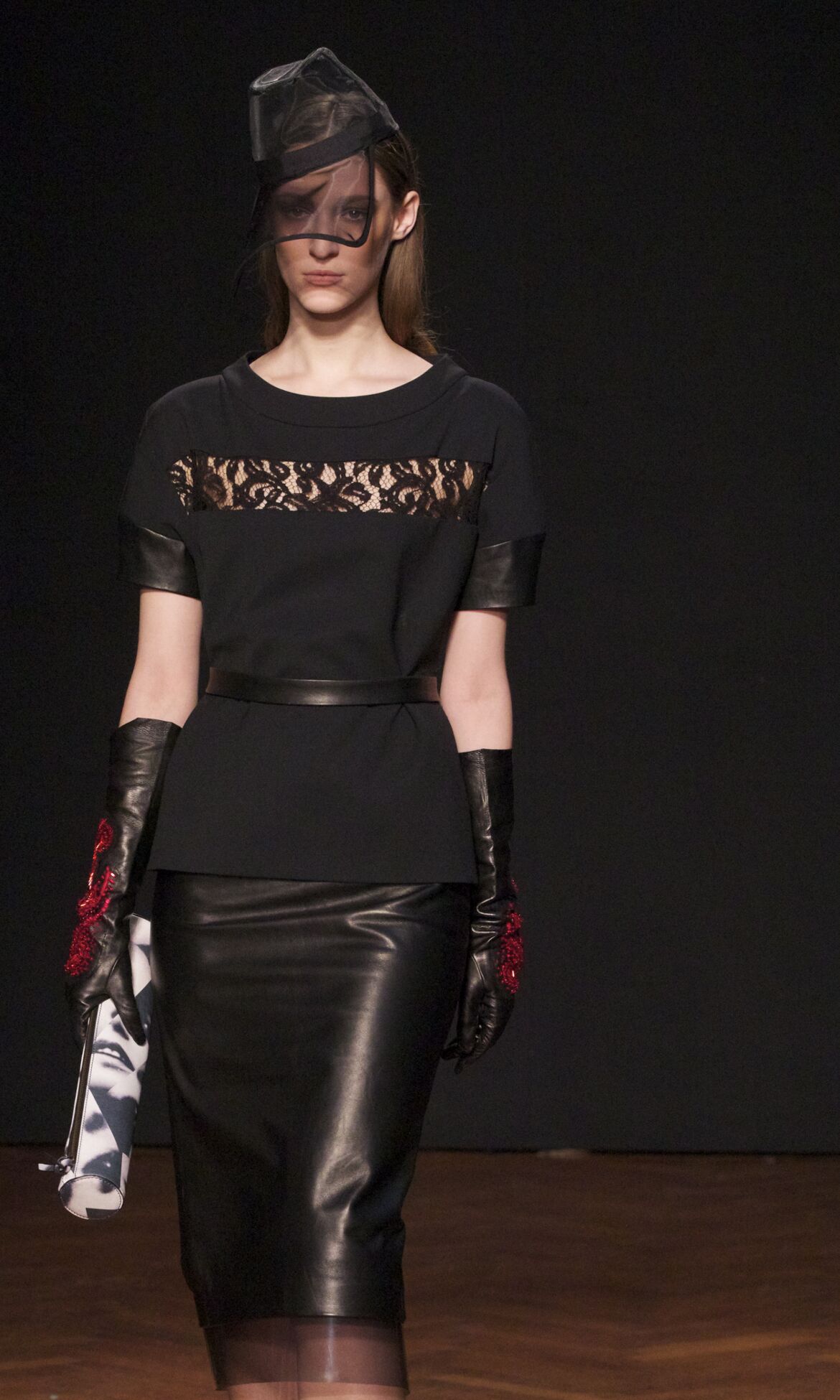 Midi skirts are a huge trend for this fall. If you don't trust us, trust  famous designers like Oscar de la Renta, Louis Vuitton, Jil Sander, Victoria Beckham and others who included them in their fall collections shown at the fashion weeks. From Pencil skits to A-line skirts with a mid century look, skirts cut below the knees wall over the runways. If you opt for a dramatic look get a black leather midi skirt
 4. Velvet Dresses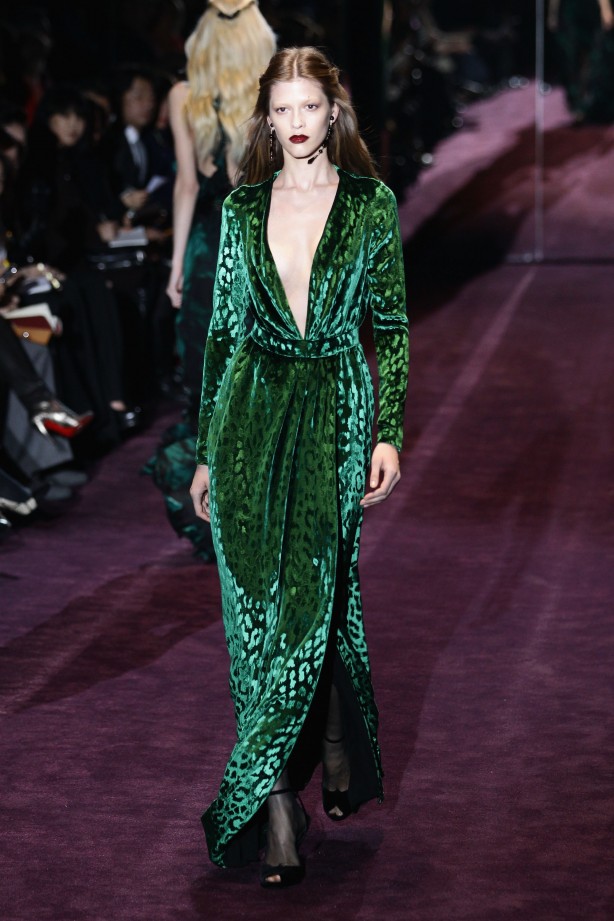 Rich velvet silk dresses in midnight blue, purple, dark green, wine red and black were a total hit on the runways. Some of them featured bright jewel details, some of them lace. If you want to achieve romantic evening look for a cocktail, dinner, wedding and other special occasion choose a velvet dress and stun everyone!
5. Monochromatic White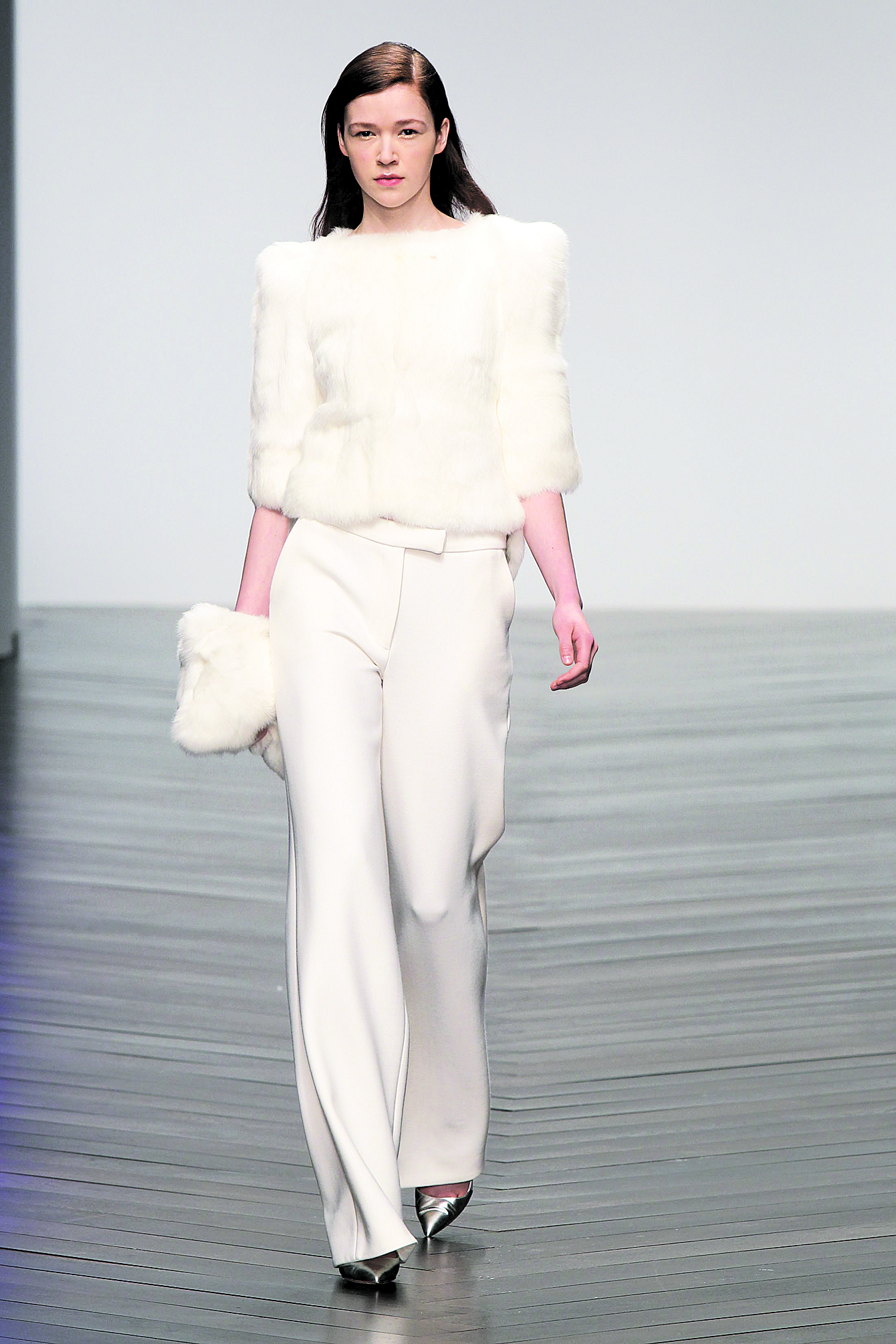 White from head to toe was all over the runways at the Fall 2013 fashion weeks. It is an easy trend to follow and a very wearable one. Winter white look  is easy to achieve as we can find many kinds of cheap white pieces that can be easily assembled. Try pairing the overall white look with silver or black stilettos.
6. Big Cats' Print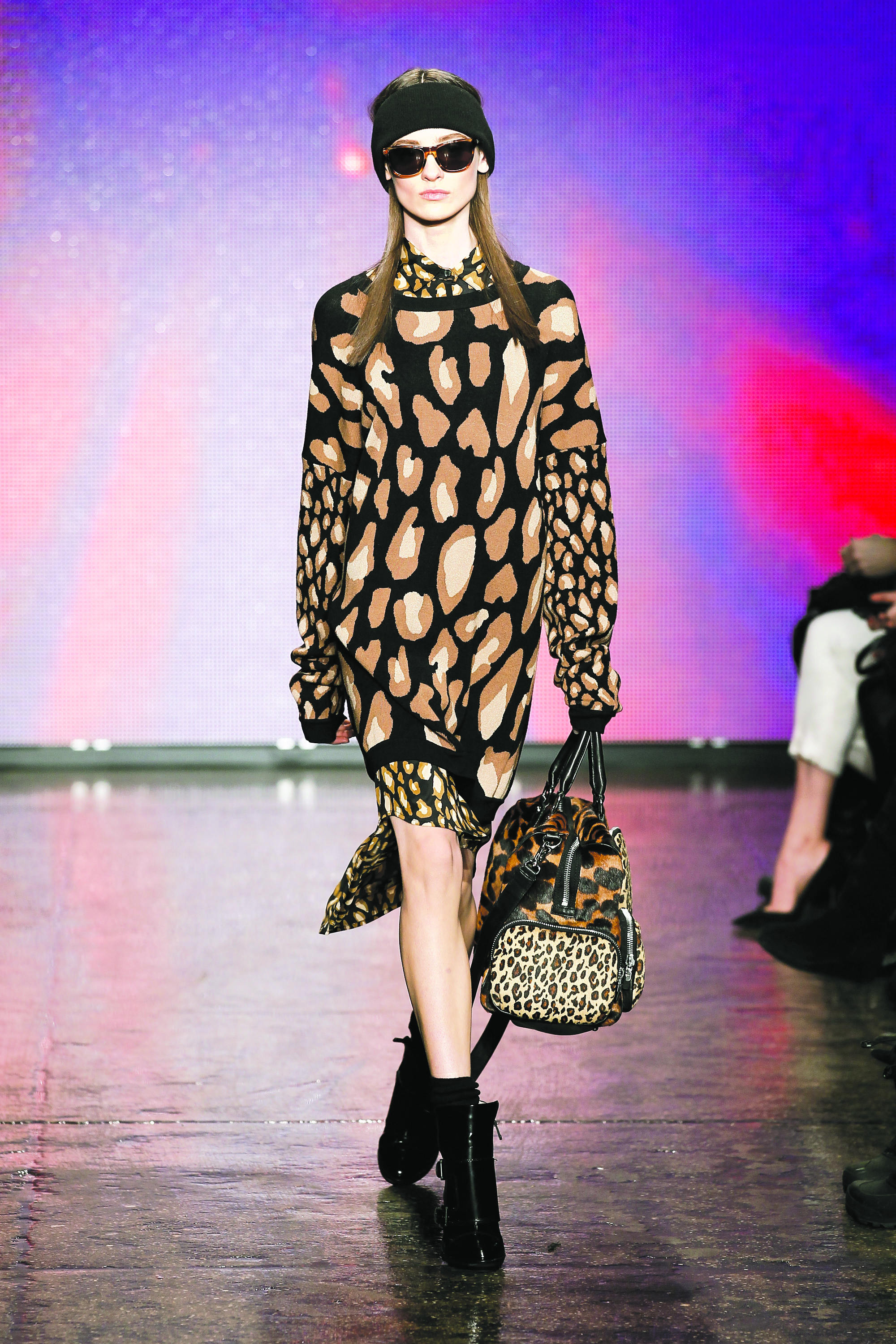 Meow! Animal print is constantly present on the fall/winter runways but this year it was all about big cats' print. Tigers, jaguars, leopards…they were present in most of the collections starting from Moschino Cheap & Chic, Peter Som, Tom Ford to DKNY, Burberry Prorsum and others. It was used on skirts, coat, shirts, tops, bags and accessories. Buy at least one piece with big cat print for the upcoming season.
7. Over the knee boots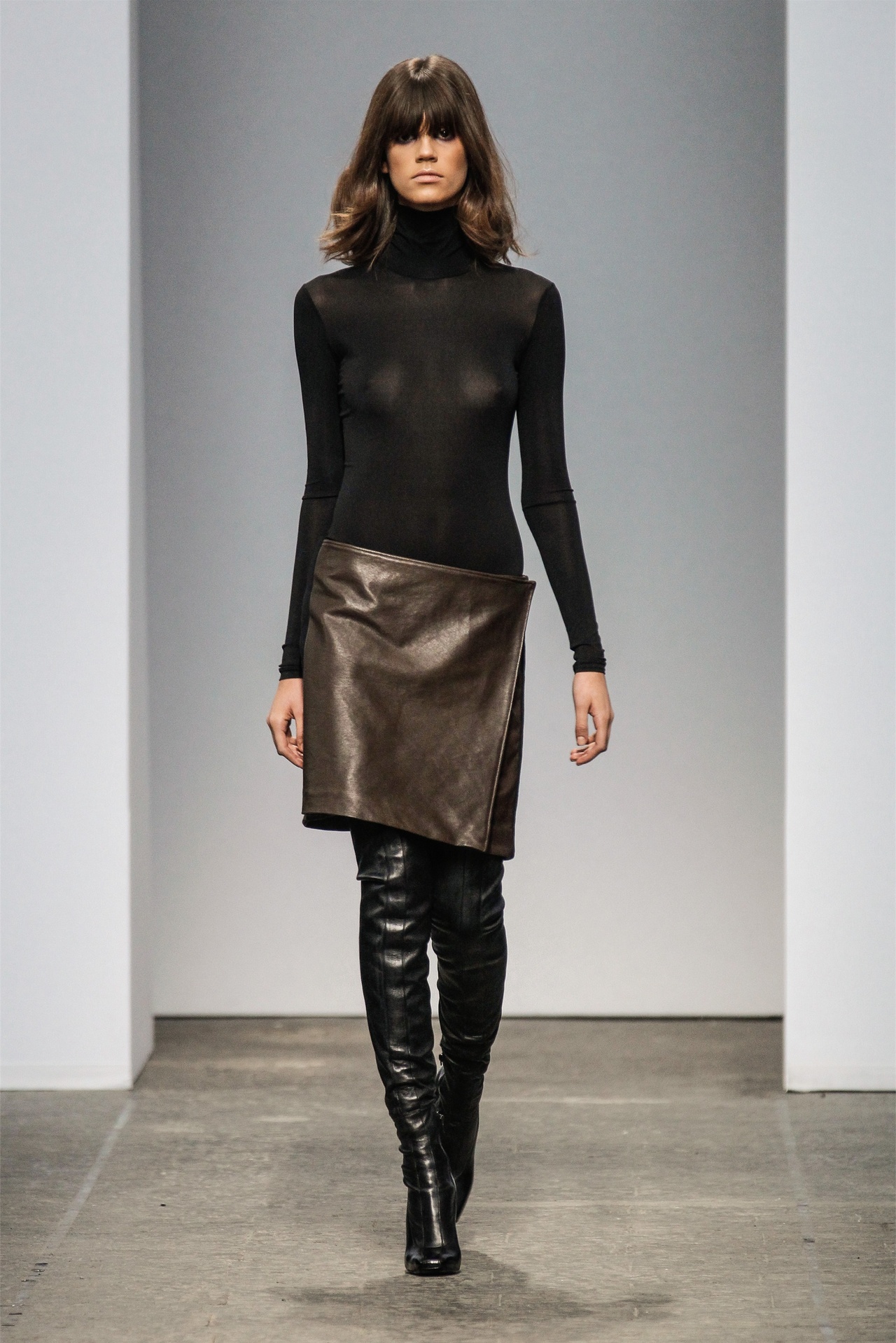 High leather boots will stay trendy this fall. Height over the knee is mandatory. Designers opted mostly for thigh high boots, but they are not very easy to wear. A small trick to achieve the look – wear leather leggings with same colored ankle boots. As for the colors – black dominated the runways.
8. Put a beanie on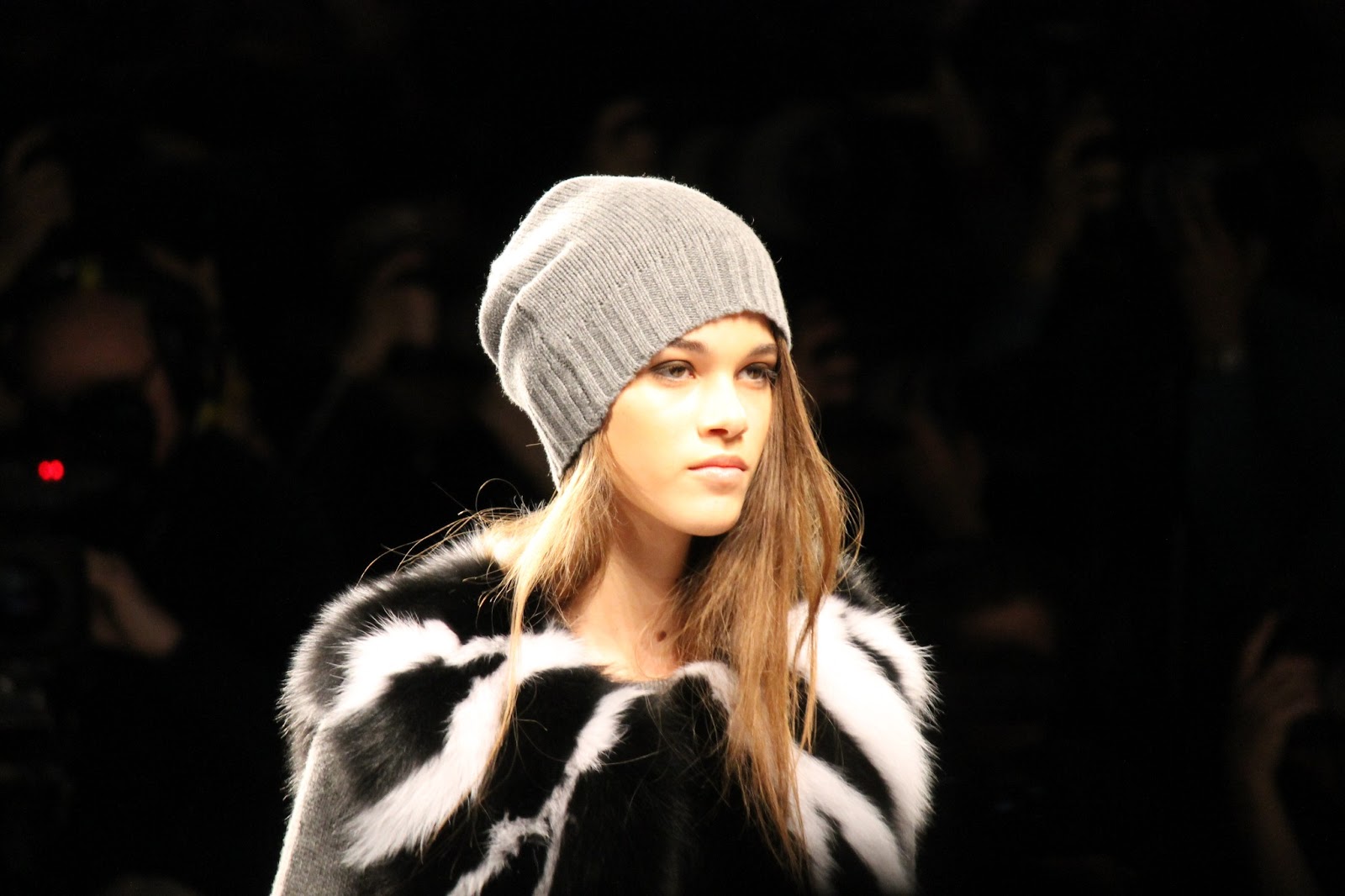 Celebs love beanies especially when their hair doesn't look like it has just been professionally styled. This year designers love them too! Well, so do we. Woven beanies were worn with almost everything – from coats, pants, skirts even evening wear so feel free to wear one whenever you don't feel so sure about tho look of your hair.
 9. Back to School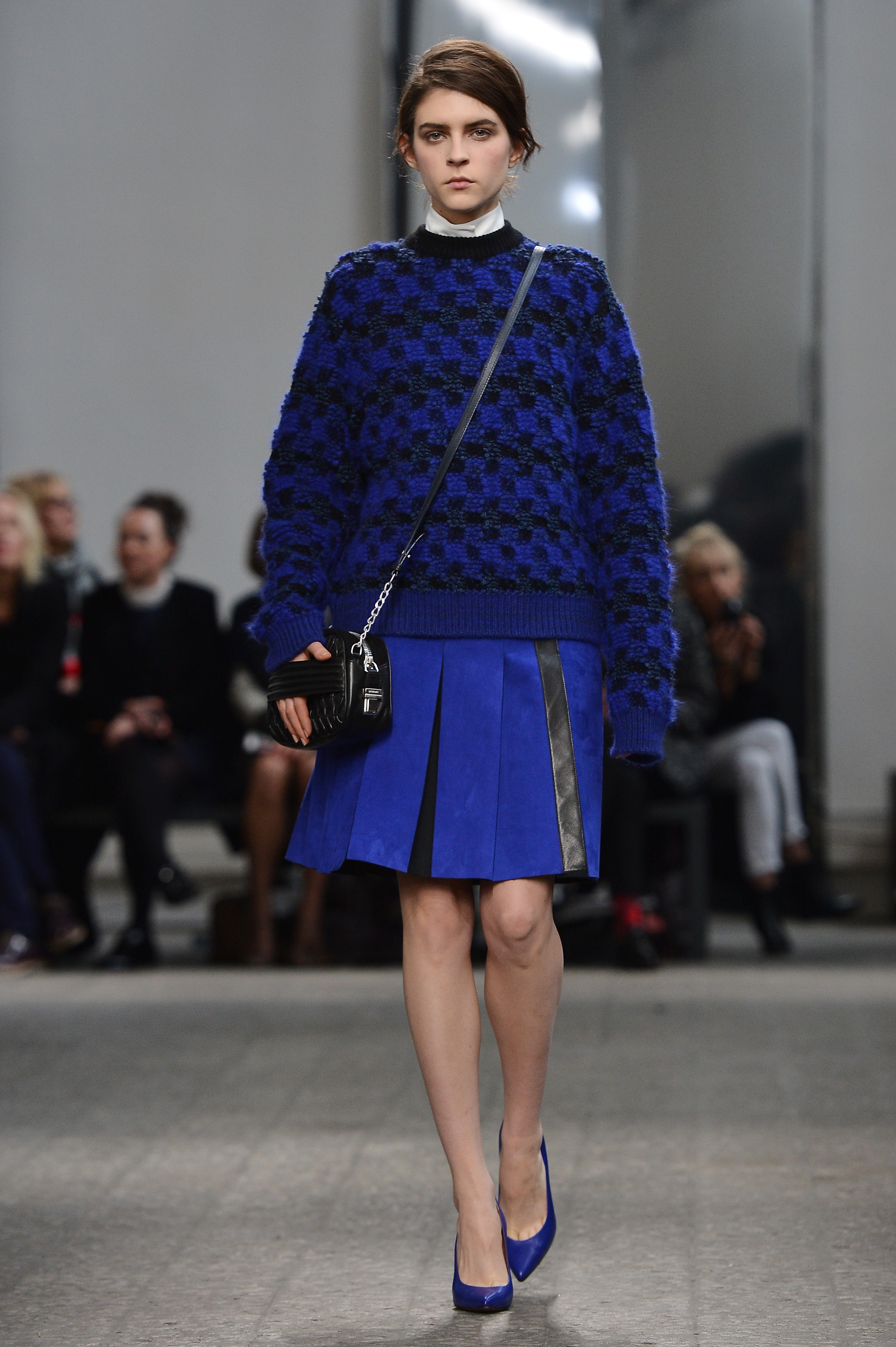 The look that reminds of us of our school uniforms is a total trend for the fall! No matter how much we hated wearing uniforms – we still love this style. Pleated skirts, buttoned up blouses, soft and warm materials, everything about school uniform inspired clothes is charming. Grey and blue are the perfect color for this look.
10. Big Round Buttons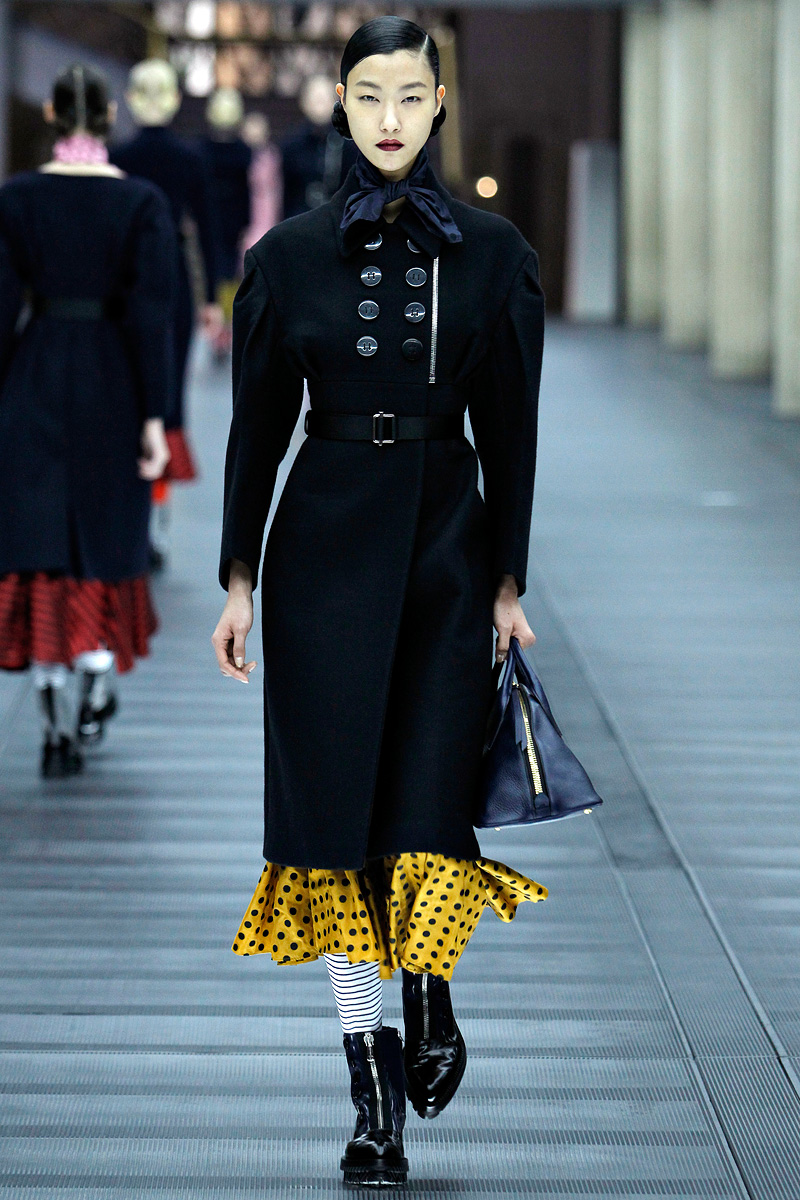 Oversized round buttons were spotted on jackets, tops, skirts, pants – even shoes. The best way to sport this trend is to invest in a jacket with big round buttons. Same colored buttons as the jacket are a good choice, but you can try metallic buttons as well.