Usually DIY projects ask for a little time, imagination and crafting talent. Many of us are afraid to start making something by themselves and opt for buying the desired object. But, making something out of nothing all by yourself is not only going to save you money – it will make you feel good and proud! Here are 12 Easy and Smart DIY projects for the laziest crafters…
1. Nail Polish Key Covers
Don't ever choose the wrong key again! Use different colors of nail polish to paint your keys so you can easily differ them. Just remember which color is for which door…Or you can put a letter or sign on each of them so you can easily tell which door they open. See? Easy as a pie. For those who are more creative feel free to decorate the keys with patters, ornaments, even glitter.
 2. Light Bulb Vase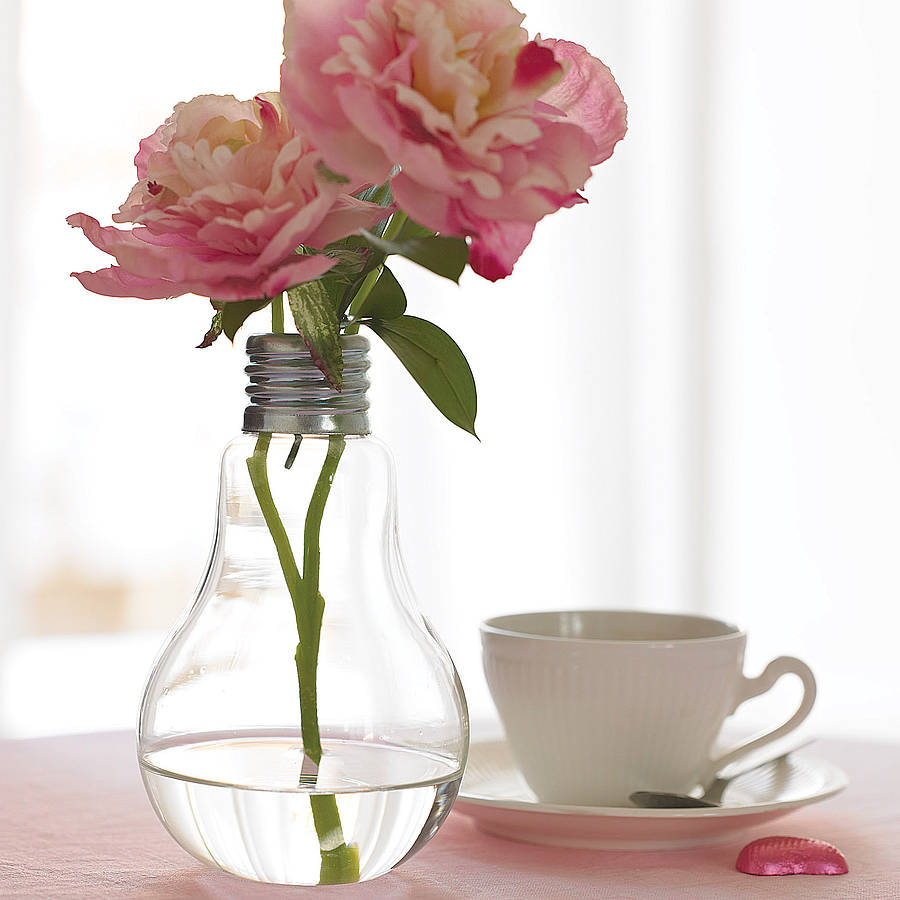 You better start keeping those old light bulbs cause they make a perfect decoration! Using old light bulbs, needle nose pliers, nail set and a hammer you can create beautiful flower vases! Use the nail set and hammer to break the black part of the bulb. With the pliers remove the small silver layer. Throw the glass in the garbage.  Break the next layer of glass inside the bulb carefully, using the nail set and hammer again.  Break off any little pieces around the inside edge of the bulb. Remove the guts of the bulb with your needle nose pliers.  Shake out any loose glass.  Your vase is ready! You can hang your vase by drilling two holes into the bulb base and attach floral wire.
3. Wine Cork Candle Holder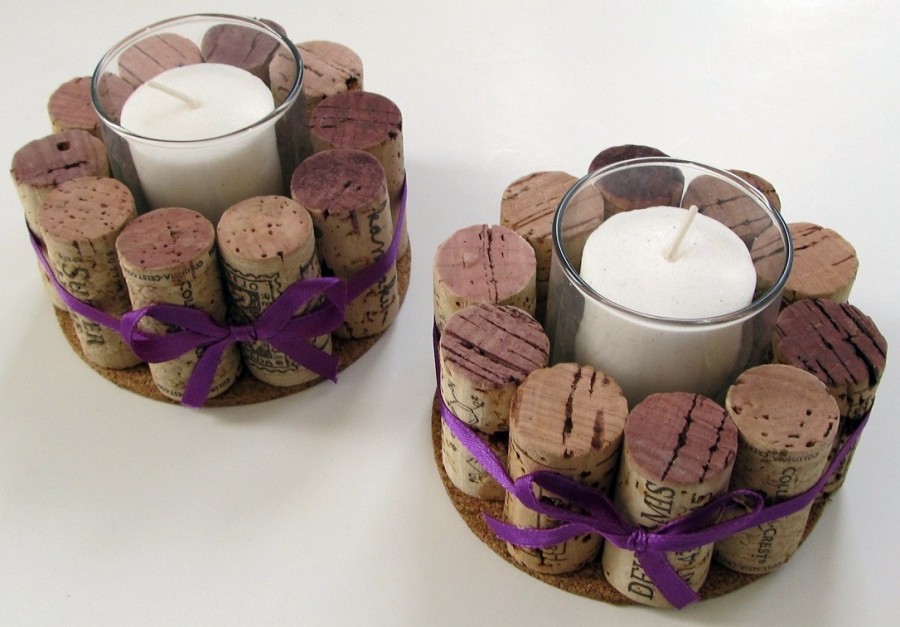 If you are a wine lover like us than it will be easy for you to collect some corks to create these beautiful candle holders. Just glue the corks together in circle and wrap a pretty bow around them. Put a candle into a simple glass holder and place it inside. Unique and smart!
 4. Fireflies in a Jar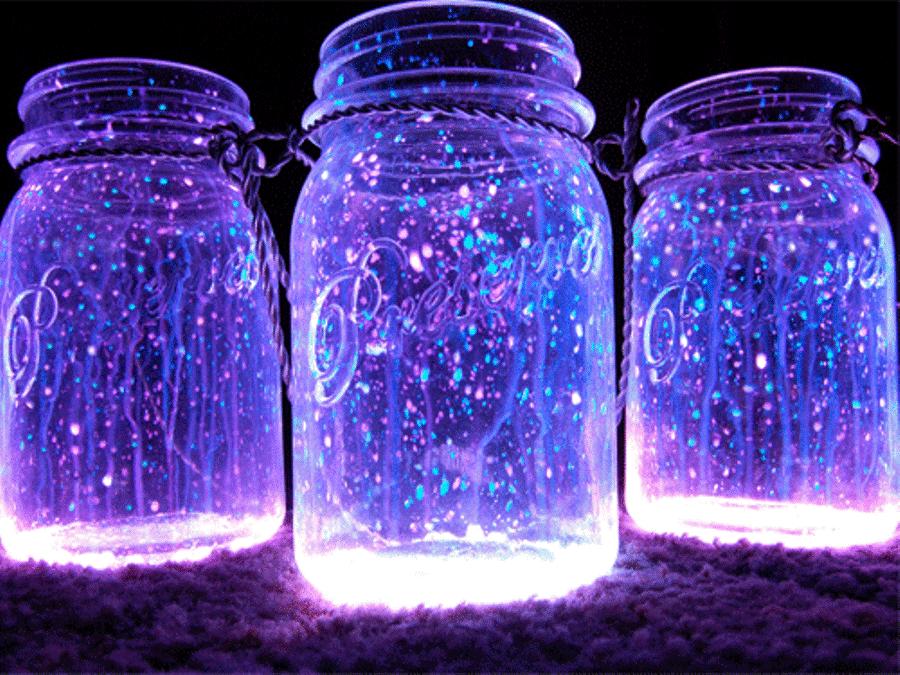 All you need to create these fantastic looking night lanterns is some jars, glow stick and diamond glitter. The process is as easy as it can be – open the jar, shake the content of the glow stick into it and add the diamond glitter. Close the top of the jar with a lid and shake it well. Enjoy a romantic backyard dinner under the light of the "Fireflies" in the jars!
5. Creative & Cheep Stool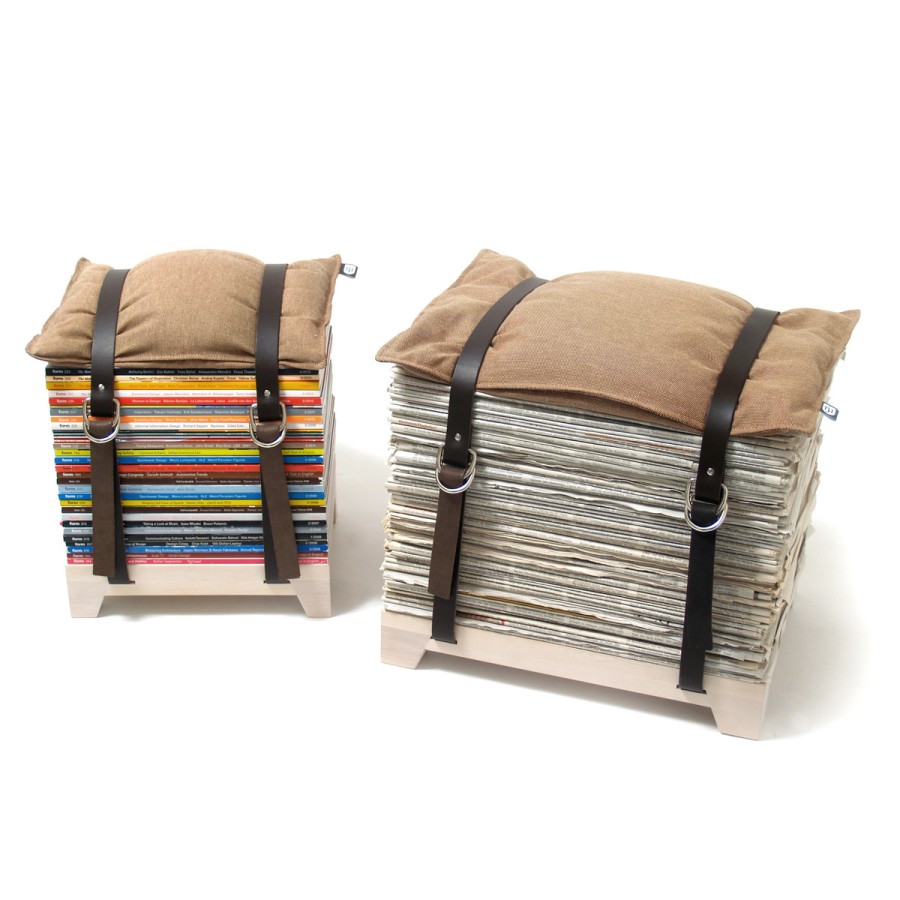 Those old magazines lying under your bed or table can really be more than useful. Create an interesting stool by using them. You will also need a pillow and two belts. Pile up the magazines and put the pillow on top. Secure them on the both sides with the belt. Voila!
6. Children's Books Wall Art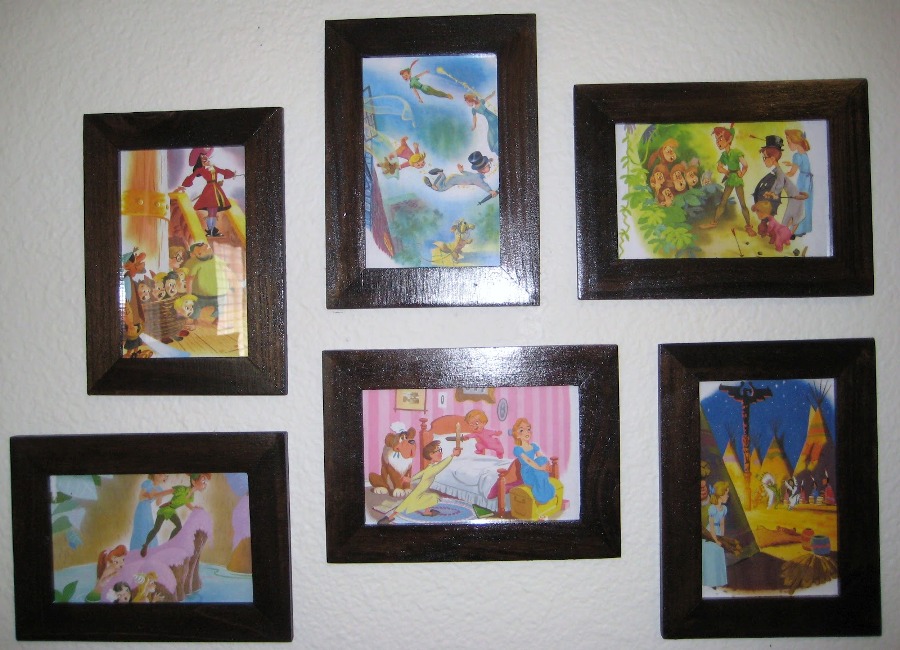 Decorate the walls of your kids bedroom by making wall art out of their favorite story books. They will love to see their beloved characters and scenes on the walls and the room will look great. Just took some of the illustrated  pages out of your child's favorite book and frame them using cheap and simple frames (try finding ones in IKEA for example) Easy yet effective.
7. Garden in a Jar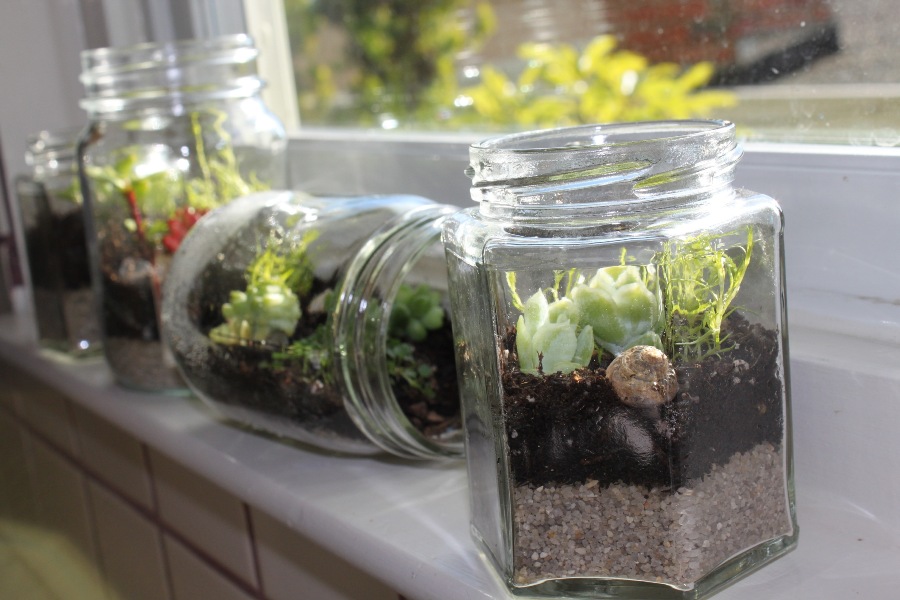 Find some nice looking jars and fill them with pebbles, soil and moss. Add some small plants like succulents inside and decorate with miniatures…try a small tree trunk, some dry leaves etc. Put the jars in a sunny spot and enjoy the lovely decoration – and don't be modest – be proud for creating this small garden all by yourself and take good care of it!
8. Bath Salt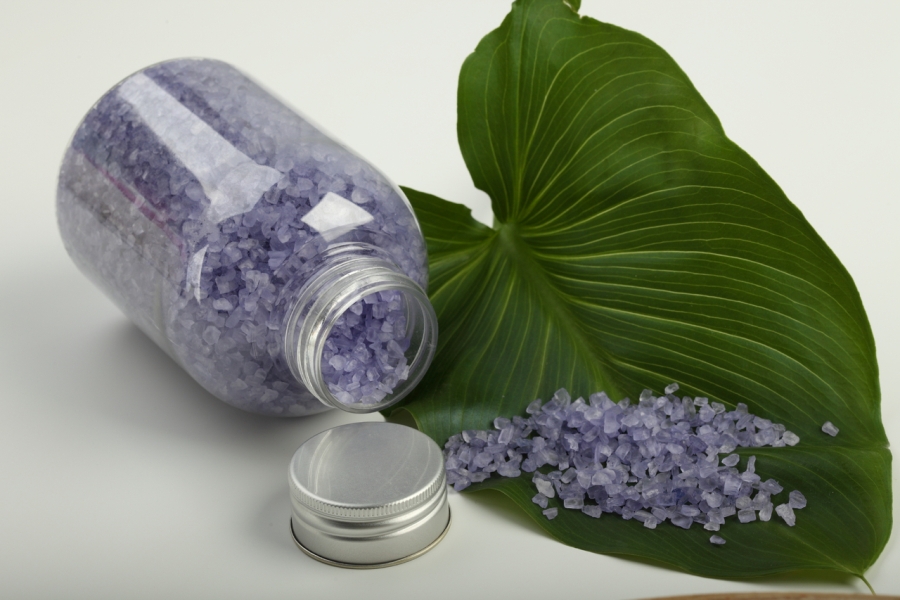 Why buy all those fancy sea salt when you can easily make some by your own in just a few steps. All you need is some sea salt, your favorite essential oils and food coloring. Feel free to make your most desired combination of scent and coloring and enjoy a luxurious bath!
9. Coffee Cup with a Message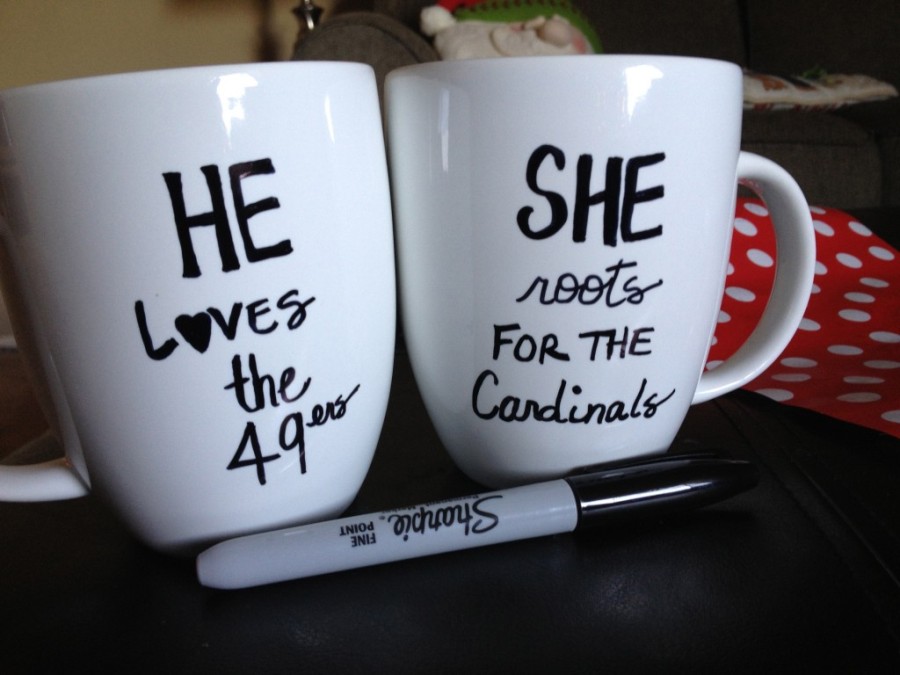 Either you want to personalize your coffee cup or make a unique present for someone dear, all you need is a Teacup and Sharpie market. Now use your imagination and think of a creative thing to write or draw…You can do it inside the bottom of the cup or on the side of it. Than bake the cup for 30 min at 350 F to make the writing permanent.
10. Shoe Rack out of PVC Pipes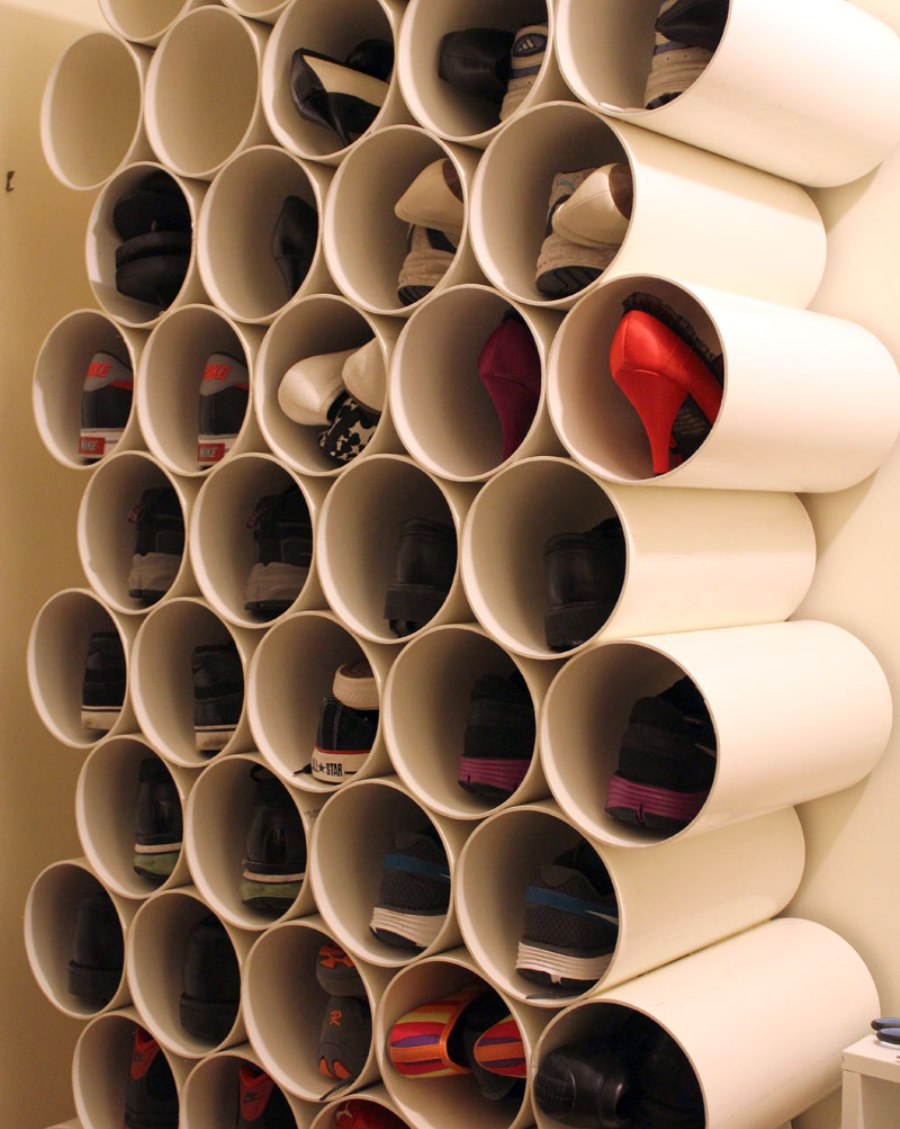 Don't you feel like you always have too little space and too many shoes??? Instead of buying some expensive shoe rack, made one your self and from no other than PVC pipes! Cut them in equal pieces and glue them together making a desired form for the rack. It will not only cost little, but it will look unique.
11. Coffee Beans Tea Lights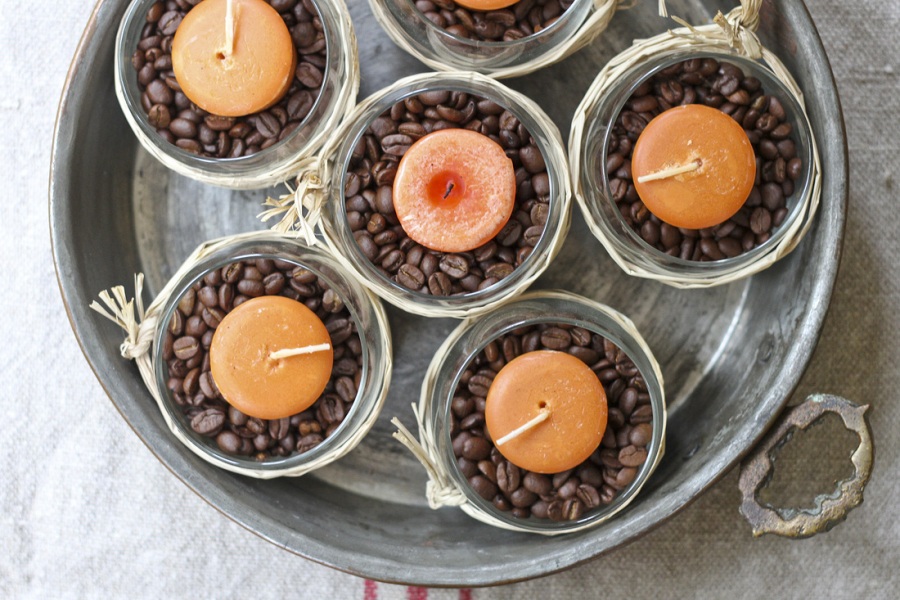 Who doesn't love the scent of the coffee? Don't spend money buying coffee scented candles – instead buy simple cheap tea lights and some glass containers from a dollar store (you can even use jars) Fill the container with coffee beans and place the tea light candle in the middle. Enjoy the amazing smell and subtle tea light.
12. Old Books as Shelves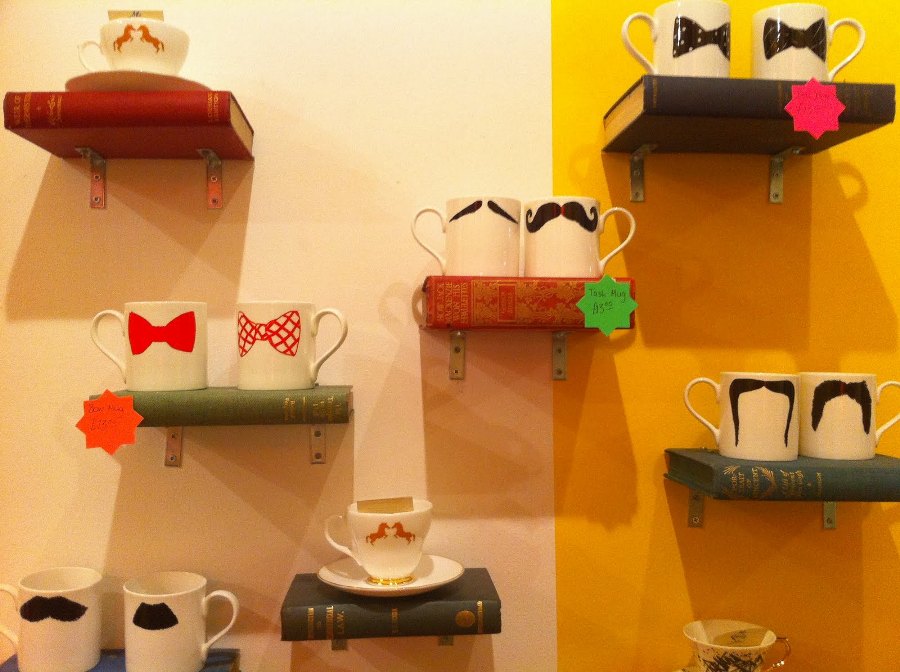 OK, you have your kindle and it is the best thing ever – but don't throw away all those old books cause they can be more than useful! Choose some interesting looking books with leather covers and nice patterns and colors. Buy two sets of brackets, using one set for below the books and a single bracket for above. Measure the thickness of each book and start drilling. Place the book between the two brackets and place your favorite objects above it. Great decoration idea!