Wonder what is the No.1 Summer Accessory? Yes, it is your Sunglasses! Besides their primary function to protect us from the sun, they've became the main object to make a fashion statement with during the summer. Designers have started to include them in their collections so we can often see them on the runway. Celebrities love them and usually they are the ones setting the trends. Still haven't find your perfect summer sunglasses? Check out the 6 hottest trends of the moment and choose the one that suits you!
MIRRORED SUNGLASSES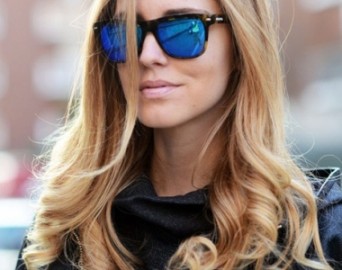 They are celebs favorite. Shakira, Rita Ora, Blake Lively and many other Hollywood Hotties are often seen wearing mirrored sunglasses. And in Summer 2013 they are one of the hottest style to choose! You can choose whatever frame style you like and the biggest advantage is that the mirrored glasses will cover any signs of tiredness in your eyes. Best choice for those who like to party late but also for new moms who can't get enough sleep. Pair them with shorts and tees for casual look or with a cute summer dress for more feminine effect.
THE CLUBMASTER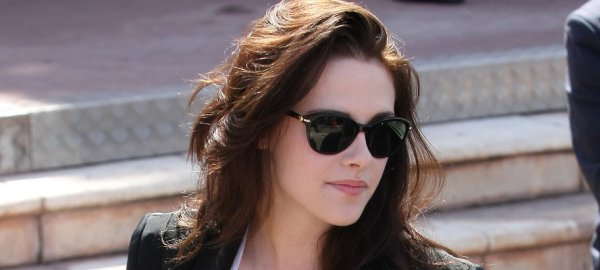 You don't have to buy this style of sunglasses – just borrow them from your boyfriend! The Browline sunglasses really evolved during the years, especially after Ray-Ban introduced Clubmaster in the 1980's. They are both classical and trendy! This summer they are perfect addition to the simplicity fashion trend. Try wearing them with boyish clothes.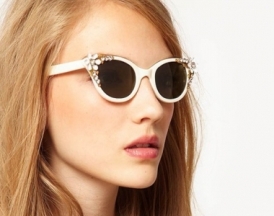 CAT-EYE 
This is the style you should  invest in as it is popular and trendy every season! They flatter every face type ans they come in different shapes and colors. Wearing cat-eye shades will make you look very feminine. As for this year's trend – choose decorated frames. Flowers, butterflies, birds and all kinds of ornaments will really spice up the classical cat-eye style. You can also try white frames as they are really popular at the moment.
BIG ROUND SUNGLASSES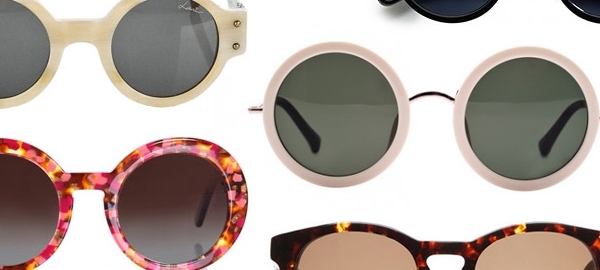 If there is one trend that women love when we talk about sunglasses is big frames! They cover skin imperfection and add mystery to the overall look. This summer choose big and round shades as they were all over the fashion runways. Try frames with contrast color of the glasses. If you have round face – this is not the style for you!
TINTED SHADES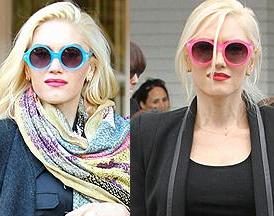 Summer is all about color, so why not add some color to your sunglasses as well? Bold colors are so in this season so whether you choose blue, yellow or pink – you won't make a mistake. For those not brave enough, try pastel colors. You can coordinate the shades with the color of your clothes, or you can even make a contrast effect. If you prefer wearing black clothes even in the hot weather, choosing colorful sunglasses will add a little summer feel to your outfit.
TRANSLUCENT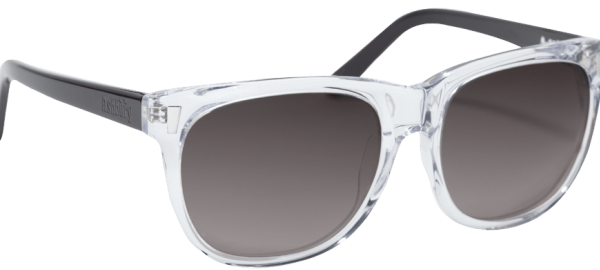 Clear plastic was an absolute trend in accessories for Summer 2013. We've seen translucent jewelry, bags, shoes and even sunglasses. Wearing translucent sunglasses is the most subtle way to follow this trend. Lucite plastic frames really goes with everything so feel free to pair your glasses whit whatever you decide to wear. Find the perfect frame for your face shape and choose grey. green or brown glasses.