Whether you have a wedding to attend, a date night, important meeting or a party and want to look tinnier and longer for the occasion – don't worry, we are giving you 8 Fashion tips to make you look slimmer instantly! No diets, no workouts, just some little fashion tricks on how to choose the right and flattering pieces of clothes. Follow these easy tips to look and feel great no matter what your size is…
1. Stock up on V-Neck Tops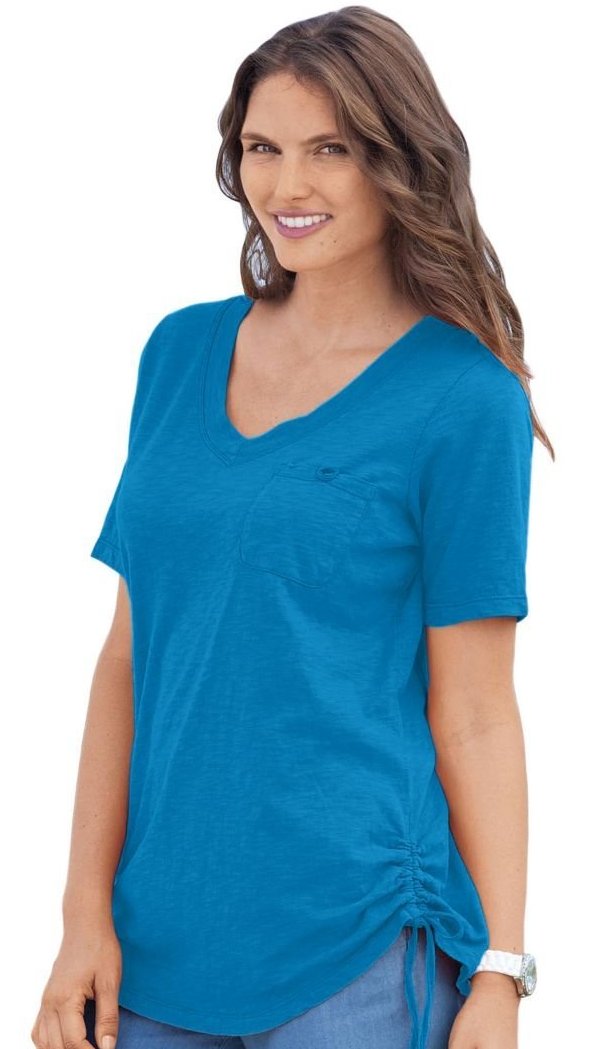 There is no better way to narrow your torso than wearing vertical necklines! You don't want to make your shoulder look even broader and your bust wider by choosing crew necks and boat necks, so choose V-neck Tops instead that optically elongate and give you the illusion of extra inches. If you have fuller arms – choose tops and shirts with three quarter sleeves.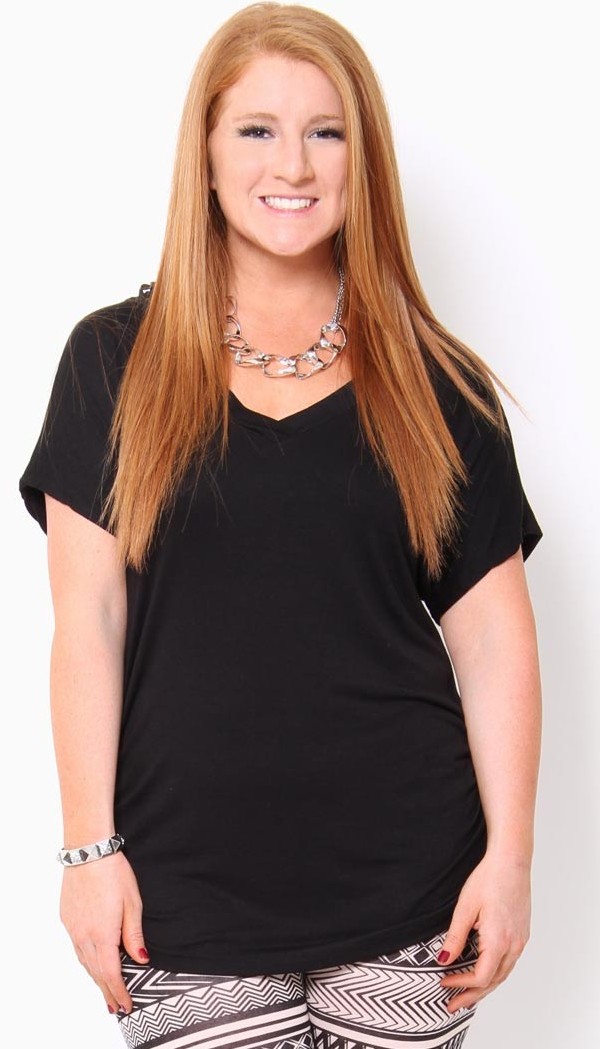 2. Choose the right underwear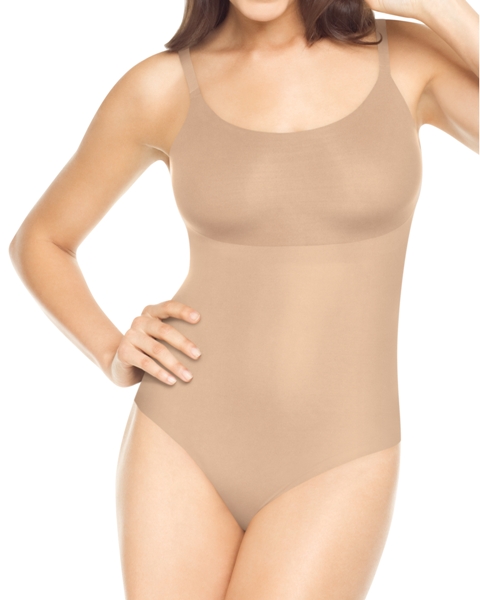 There is one word for instantly shaping your body to look slimmer and it is Spanx! Celebs know the benefits of wearing Spanx's products. Find the right shaping pants for your body type and you can visually cut up to 10 pounds of your weight. If you don't want to wear spanx, be careful to choose the right size of your underwear – super fitting panties and most importantly the most suitable bra. The perfect bra can do wonders for your upper part of the body. Most of the women wear too small or too big bras and the effect is very unflattering. So be careful when you choose.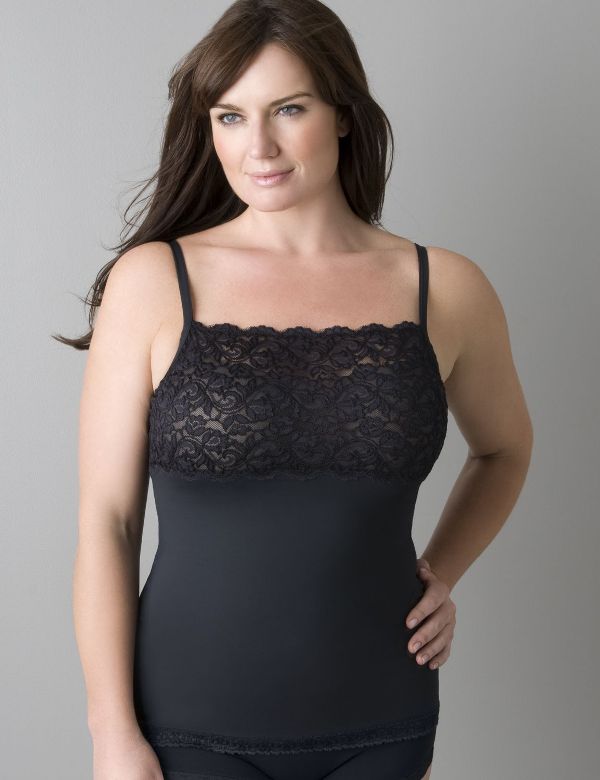 3. Wear high heels and platforms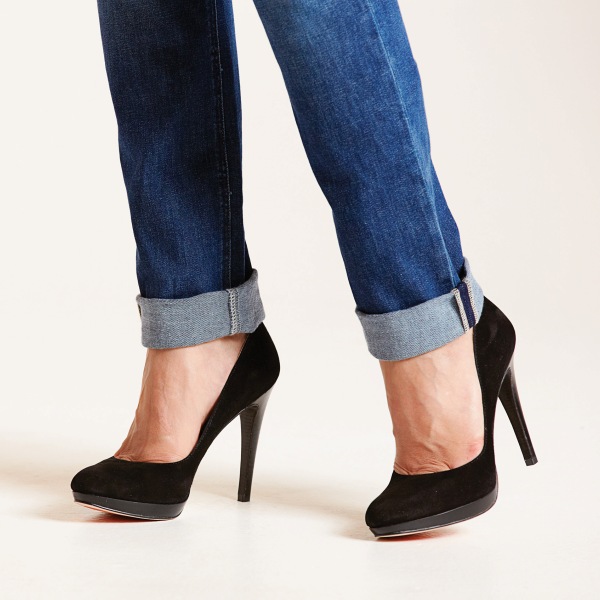 If your legs look longer and thinner than your whole body will look longer and thinner too. Achieve this illusion by wearing high heels or platforms. Just avoid flats, strappy sandals and ankle tied shoes. For extra long legs pick nude-hue pumps! Shoes that match your legs skin color make your legs look fabulous and go perfectly with every other color. No wonder celebs love them as much as they love spanx!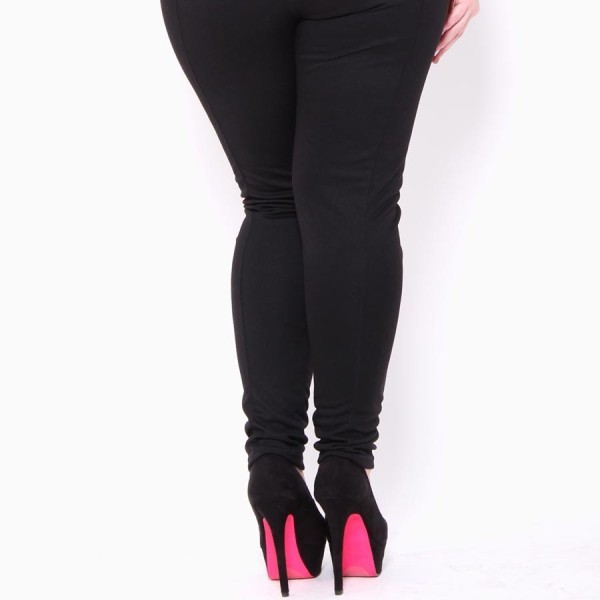 4. Pick a vertically printed floral summer dress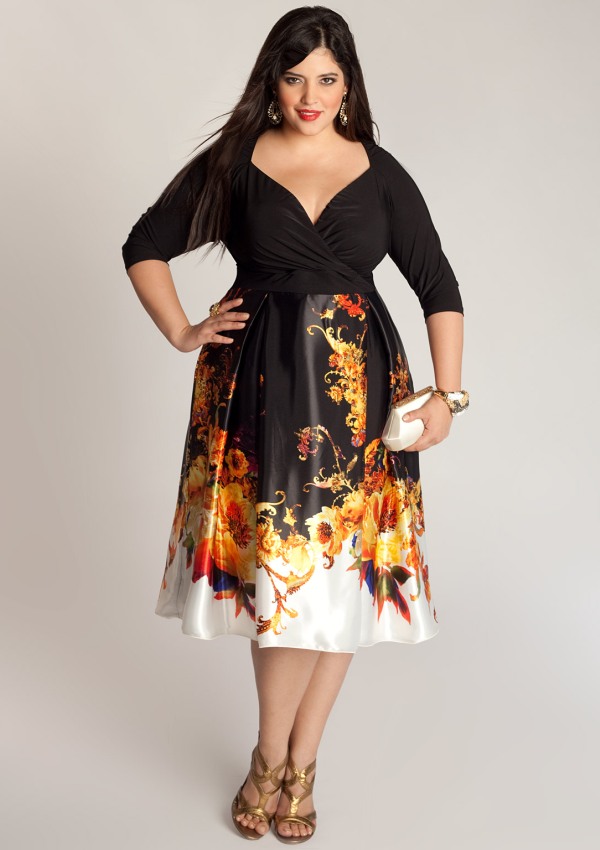 Choose a v-line neckline dress with dark background color like black, brown, dark blue or purple which will make the print really pop out. A vertically printed floral design will make your body look narrower than it really is. Summer is the perfect season for rocking a super sexy dress that will make you look confident and slimmer. A dress with A-line skirt is the most flattering for every body type. Wrap dresses are also a great choice.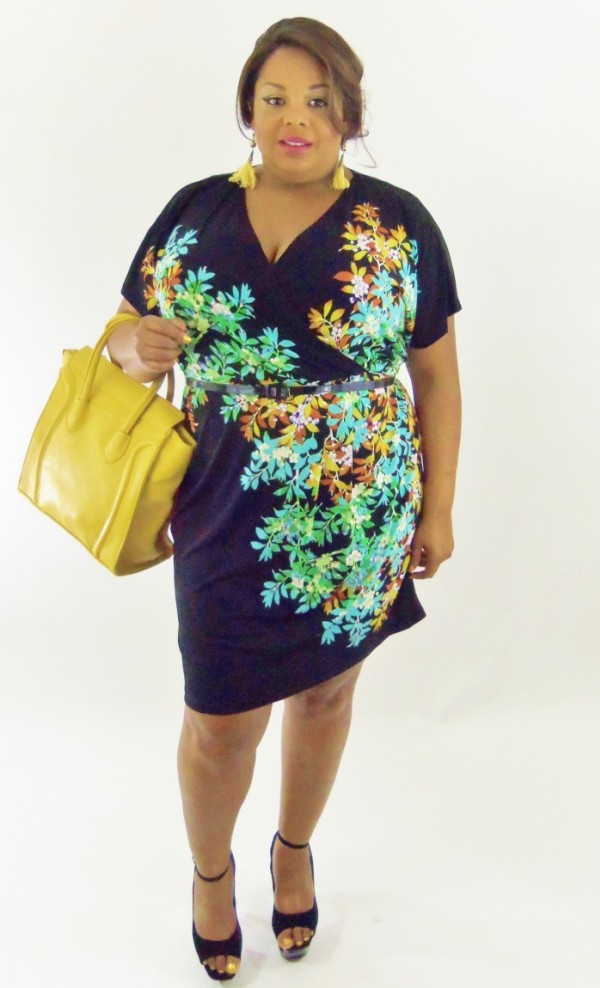 5. Choose black or monochrome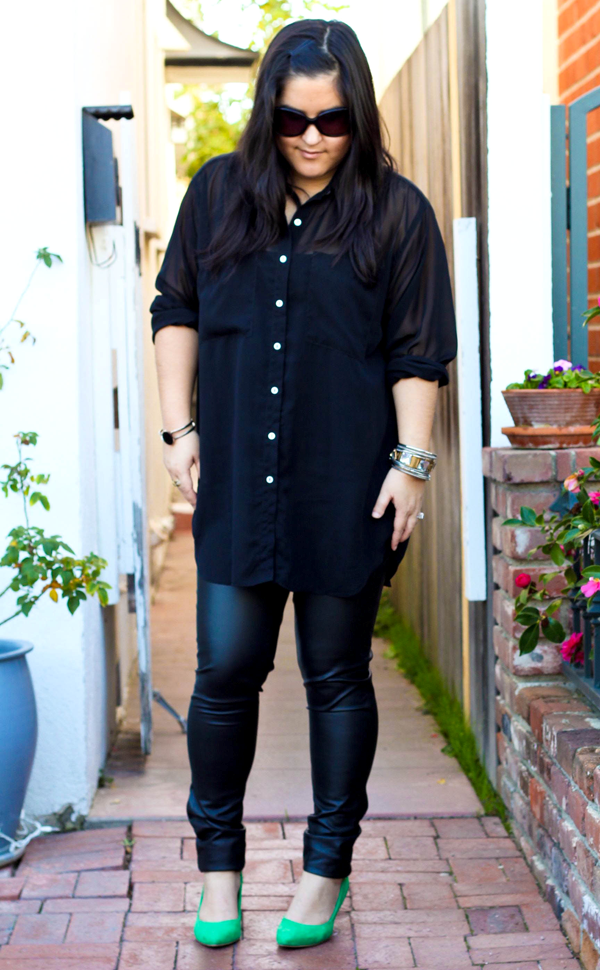 We all know that black is the best color for a slimming effect. If you love black than feel free to wear black from head to toes and you can hide all those extra pounds in no time. But, for those who don't really feel comfortable wearing all black try to choose some other (preferably darker) color and opt for a monochromatic look. Try tones like indigo, dark grey, brown, dark purple etc. Choose maximum of 3 hues and play with the shapes of the clothes instead of the colors. If you have to add some color than do it with the shoes or bag which can be some bold color…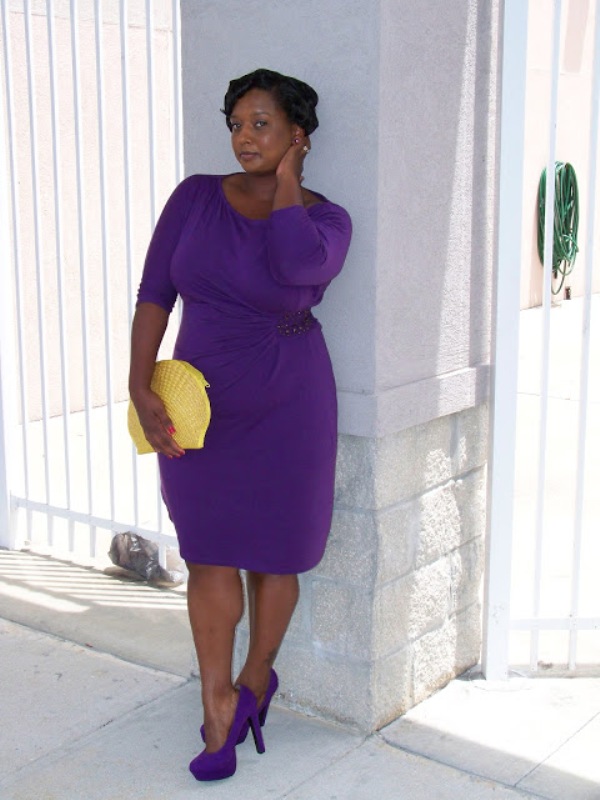 6. Belts & Long necklaces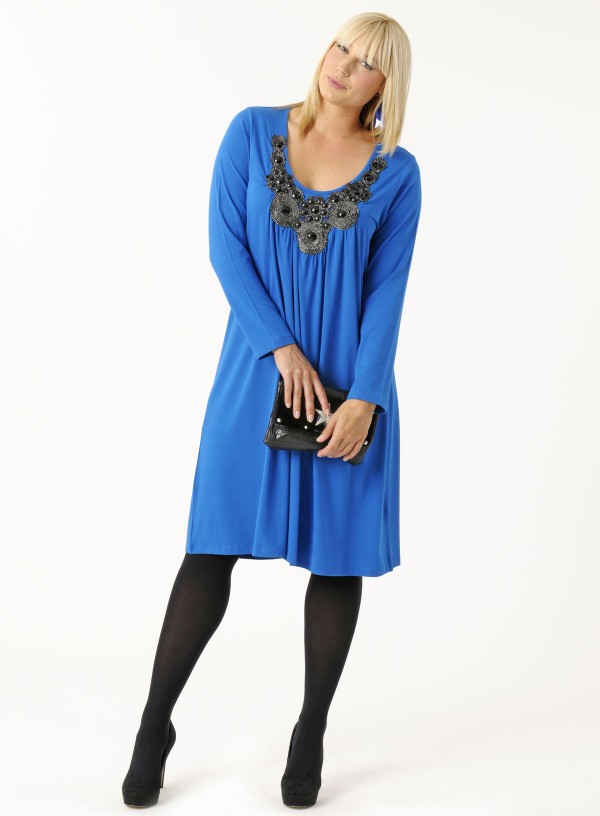 Use belts to define your shape. Choose wider belts that will make you really look thinner  – the wider the belt the thinner you'll look. Dark colored belts also give the illusion of a defined waist. If you don't like belts there's another way to make your torso look leaner and longer and that is by using big long chunky necklaces. And they are extra trendy too! Try wearing them over a light or bold colored top and the effect will be amazing!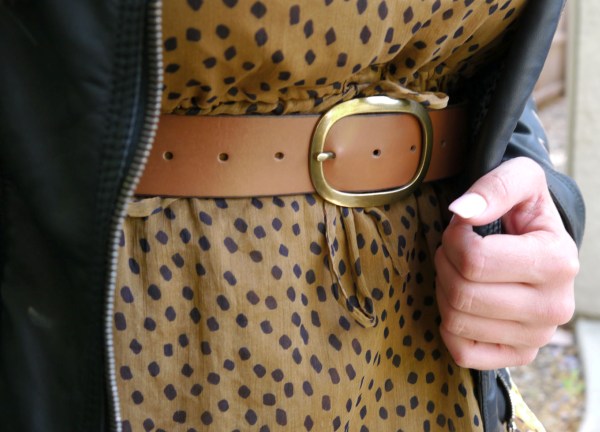 7. Flattering Skirts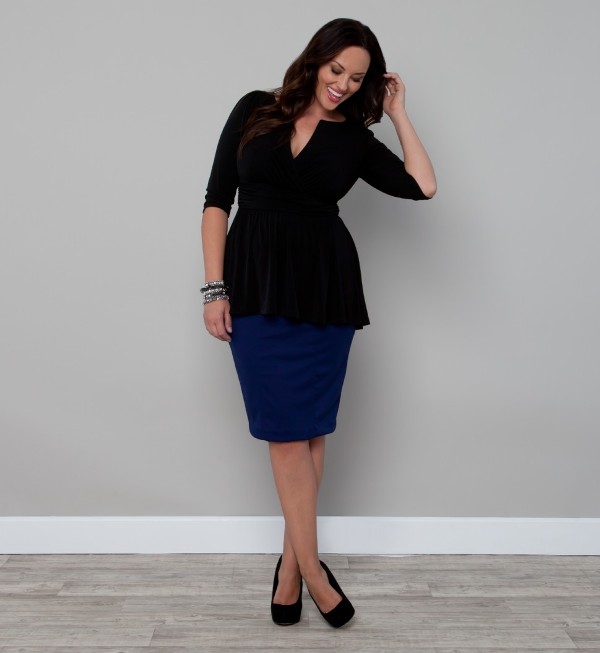 Pencil skirts and trumpets are the most flattering skirt types that will make you look up to 10 pounds lighter combined with the right top and shoes. The tailored cut pencil skirt is just perfect as it is not skintight at the hips which makes your body looks sleeker. Look for skirts with a Lycra blend because they offer extra support. If you don't like the pencil skirt go for a mid length A-skirt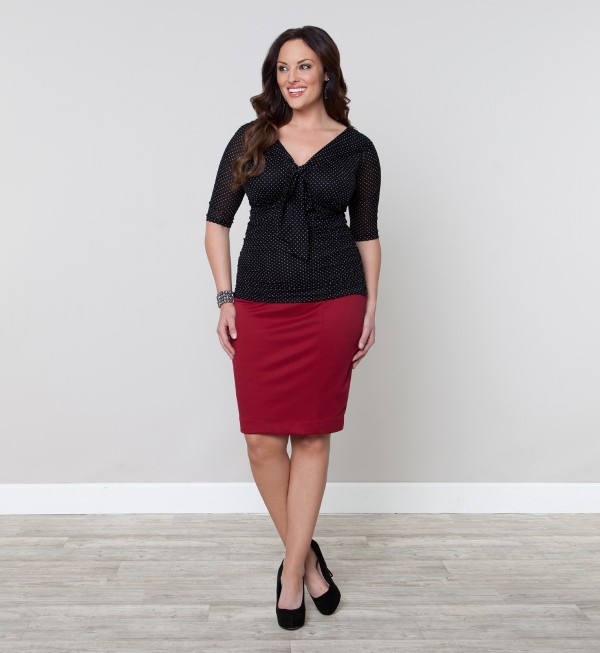 8. Wear simple pants, avoid low waistline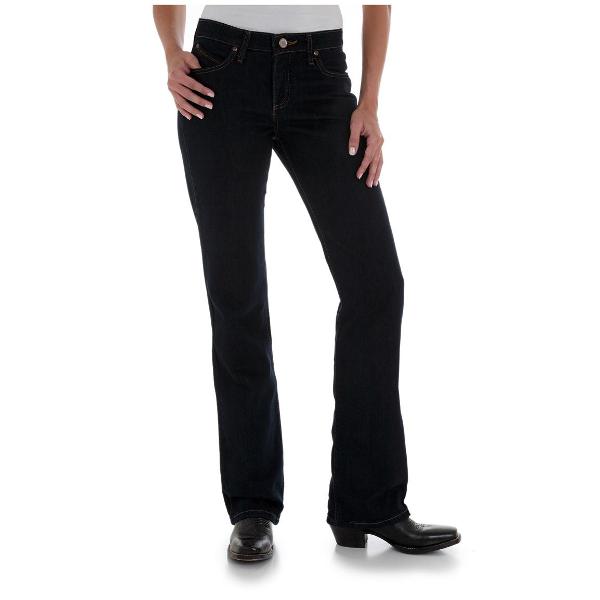 Boot cut, straight leg, dark with unembellished pockets – that is what you want to look for when buying pants that will slim you down instantly. Always avoid too low waistline – mid low rise is the most flattering. When choosing jeans try to find ones with large pockets on the behind, placed closer together which will make your butt look smaller. Go away from too much details like buttons, rhinestones, tugs…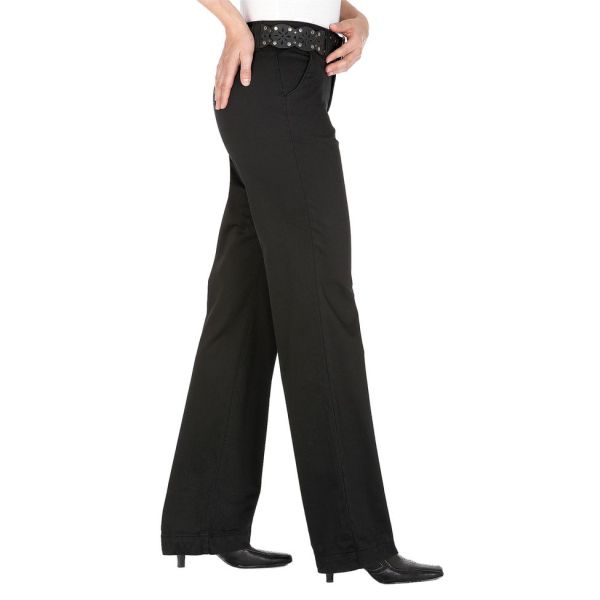 9. Long cardigans and jackets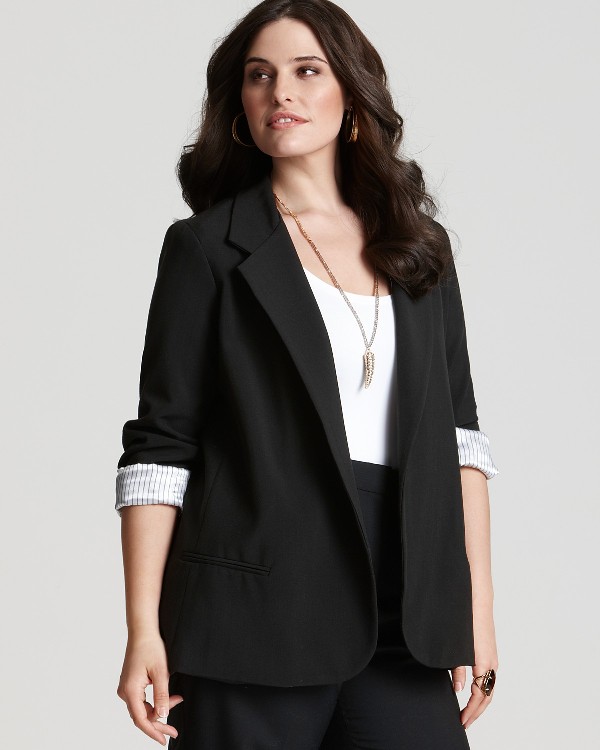 Always choose a cardigan that is longer, hip gazing cardigans will make your torso look longer. Waist length versions will just shorten your body and you don't want that effect when opting for a slimmer look. Wear long cardigans above dresses, pants, jeans, skirts…they will look great and also warm you up. You can try wearing a straight line jacket that will look so good over a v-neck and dark jeans. If you wear it opened you can look 10 pounds lighter in a second. For the winter try wide collar coats.