Summer is the perfect time of the year to switch to eco-friendly beauty products. There are so many new innovative formulas containing natural & botanical ingredients that will make you look flawless even during the hot weather.
The key is in using gentle products that are free of parabens, SLS, phthalates,  petrochemical and of course – no animal testing!
Still not sure which products are safe to use? Here is a list of 9 essential all natural & organic products you must try this Summer:
LIPS: Kiss My Face Coconut Pineapple Spf 15 Organic Lip balm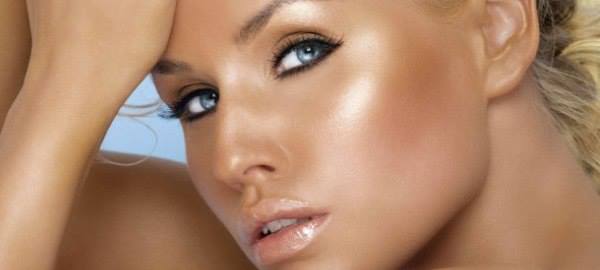 Lips are one of the body parts that are mostly affected by the summer sun. Dryness, itching, irritation are just couple of the conditions we have to face.  There is only one solution to this and it is using all natural and organic lip balm like this KMF Lip balm. Adorable flavor – checked, sun protection – checked, organic ingredients – checked, kissable lips – checked! Get the 6 pack of 15-ounce tubes for an amazing price of $ 17.42 at amazon.com
FACE: Juicy Beauty SPF 30 Mineral Moisturizer – Sheer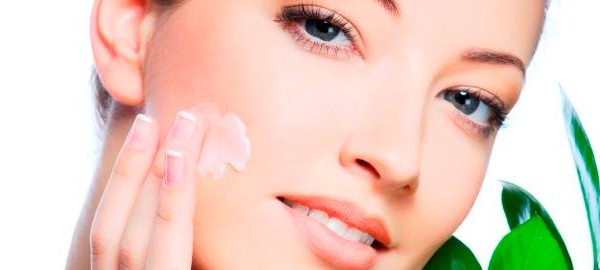 No matter which is your skin type, this 3-1 moisturizer will not only protect your skin from sunburning in most natural way (chemical free spf , rich moisturizer, powerful antioxidants) but will also make a perfect base for your make-up! What makes it suitable for all akin types, including ultra sensitive and acne pron skin? It uses Titanium dioxide that is all natural SPF. It even minimizes fine lines! Buy it know for $29 at juicebeauty.com
FOOT: Spezia Organics Soothing Leg&Foot Balm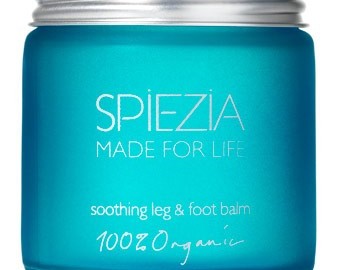 – During winter we really forget to take a good care for our legs and feet, so we usually need extra care to prepare them for summer exposure. Cracked heels, hard skin, dry feet – time to get rid of them! Use this fantastic and 100% natural foot balm infused with peppermint and lavender by massaging it into your feet. You will get a better circulation, soft skin and one extra thing – no foot oder! Take the advantage of a free delivery and order the balm for $39.5 at feelunique.com
HAIR:Label.M Organic Orange Blossom Shampoo – Oh how we love sun kissed hair! But sun really damages your hair if you don't take a proper care. Doctors strongly recommend using organic shampoos and summer is the season you should try them. Label.M Organic Orange Blossom Shampoo is one of the best choices because of it's UV protective formula, the avocado extracts give a smoothing effect, it adds shine and controls frizz while being 100% organic! You can get it for $23.39 at lookfantastic.com
HAIR: Shea Moisture Organic Raw Shea Butter Restorative Conditioner – Shampoo will not be enough for a silky and soft hair during the hot summer. Your hair needs extra are and using a natural conditioner will do the job! This Shea Moisture Conditioner is packed with natural ingredients that will moisture, detangle, repair and detoxify your hair and add extra shine and elasticity in the process.  You can leave it in or rinse it out – the choice is yours. Walgreens.com offers it for only $9.99!
BODY: California Baby Everyday Lotion, Summer Blend – The main word you should look for when choosing a summer beauty product is protection. It is essential to use a high quality, organic body lotion for you everyday summer routine. California baby Everyday Lotion is summer perfect! It is non-greasy and quickly absorbing and it leaves the skin with a satin like finish while also having the ability to soothe bug bites! It has only vegetable and plant based ingredients and is hypoallergenic. Buy it at drugstore.com for $15.99
HANDS: AHAVA Mineral Hand Cream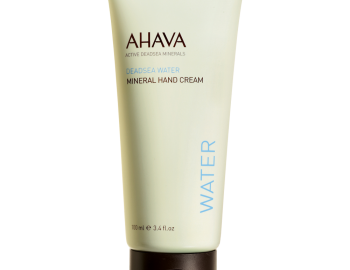 – You can see the first aging signs on the skin of a woman's hand and sun really worsens the look of it! Using a high quality organic hand cream on daily basis is a must, especially during summer. The hand cream must be mineral rich, protective and smoothing in order to moisturize and restore suppleness to the skin. AHAVA Mineral Hand Cream is a fan favorite and one of the best creams to use! The key ingredient – exclusive Osmoter™ —is a perfectly balanced concentrate of Dead Sea minerals that effective replenishes, rehydrates and recharges the skin. Get it for $21 at ahavaus.com
SELF-TANNING: Norvell Self-tanning Mousse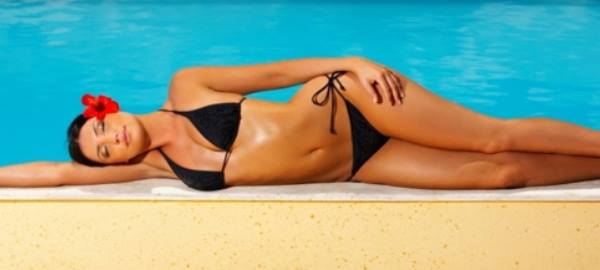 Avoid a visit to  Beauty saloon in order to get a bronze tan, there is a much better, cheaper and safer way to get the golden glow you wish for. Norvell presents a new and most importantly organic self-tanner in the form of an easy to apply mousse with with eco-certified organic DHA (ingredient that turns your skin from pasty to bronzed)  It is also gluten and paraben free! Price starts from $14 norvelltanning.com
MAKE-UP: Jane Iredale Pure Pressed Base Mineral Foundation
It's time to get rid off your heavy winter foundation and get a natural, weightless, water resistant and UVA protective one! Pure Pressed Base Mineral Foundation has it all: a foundation, concealer, sunscreen and active skin care all in one. It provides sheer and semi-matte look to your skin. With it's SPF 20  this foundation is a real catch! You can own it for $52 janeiredale.com
At the end, here is an important tip  – all this amazing natural products will give you the wanted results only if combined with lots of water, healthy organic diet and moderate exercise!
Enjoy an eco-friendly Summer!