Soft, stuffed and delicious cookies that should definitely make for your friends …
Ingredients
0.8 lbs flour
0.45 lbs butter, cold
0.25 lbs brown sugar
0.10 lbs sugar
2 tablespoons powdered cappuccino
0.05 lbs cocoa
50 oz milk
0.25 lbs icing sugar
1 large tablespoon + 1 small spoon cappuccino powder
1 large + 1 small spoon tablespoon milk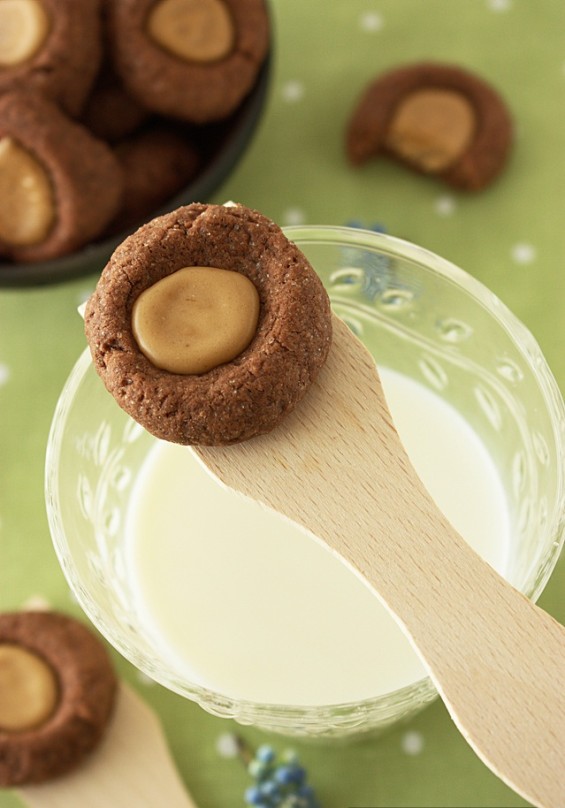 Preparation
In a large bowl and put all the dry ingredients (flour, sugar, cocoa and cappuccino) and mix them. Then add the butter, cutting it into smaller cubes. Suppresse the butter into the dry ingredients to get the dough. While forming the dough, add the milk. Wrap the dough in foil and put in refrigerator for 30 minutes.
Preheat oven to 180 degrees Celsius. Take a baking pan and coated it with baking paper. From the dough form a small balls in the size of a walnut. Arrang your cookies on the paper plate and put to bake in heated oven for 10 minutes. It is important not to over-bake, because they need to be soft. During baking, make the filling for charging.
In small bowl put all the ingredients and mix the for few minutes. You need to get solid mixture. When the cookies are ready leave them to cool of for a few minutes and when they are cold fill them. They are great with tea and coffee..