Swedish Meatballs are a wonderful dish to have at home or take to a potluck.  Easy to make, they are sure to be a hit with everyone.
2lbs Hamburger, Ground Beef, or Ground Turkey
1 Tbl spoon Worcestershire Sauce (or more depending on taste)
1 can Cream of Mushroom Soup
1 8oz container Sour Cream
I packet Onion Soup Mix
Milk
Salt and Pepper to taste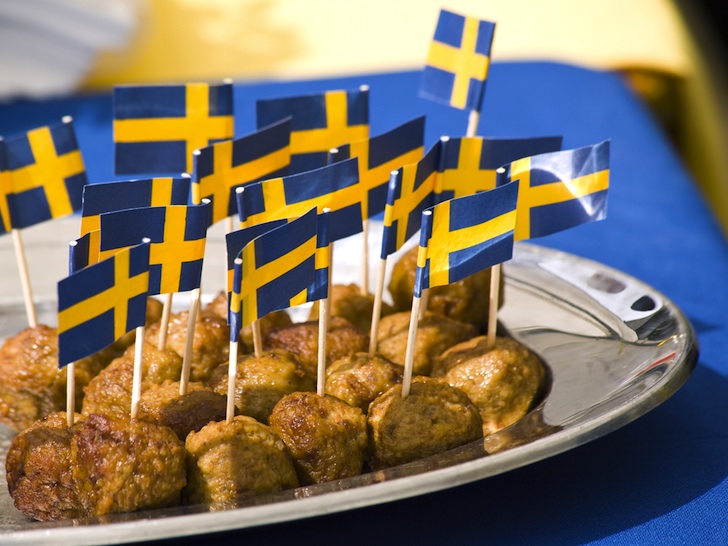 Pre-heat oven to 350. In large bowl, combine the Meat, Worcestershire Sauce salt and pepper.  Shape in to approximately ½ inch balls (judge size for needs).  Place in baking dish.  In another bowl, combine soup, sour cream, onion mix together.  Add about ½-3/4 cup milk, and mix.  Pour over the top of the meat.
Bake at 350 for about 35-40 min (check meat for doneness).  Serve over noodles or rice.
The rich, creamy gravy is similar to a stroganoff, and goes well with pasta and any vegetable. A great choice for potlucks or where there are large numbers of people.
From start to on the table is l35-45 minutes. Simple, easy to make and inexpensive over all.  Prep time only changes with the number of meatballs being created, this recipe is easy to increase or decrease, depending on needs.