The first thing the pops up in your mind when summer approaches is a haircut! With the temperature rising and rising we believe that if we get rid of all that hair we will feel much cooler. This isn't necessary true as short hair is not as easy to style as we think, while you can always put your long locks in a ponytail. However – there is one thing that is completely true, short hairstyles are always a part of the summer trends. Have the celebrities for example – they love to replace their long and luxurious hair for a super sexy short cut! For those of you who know how to feel girly and beautiful while having short hair – here are 10 amazing hairstyles to try this summer…
1. Short Blonde Bob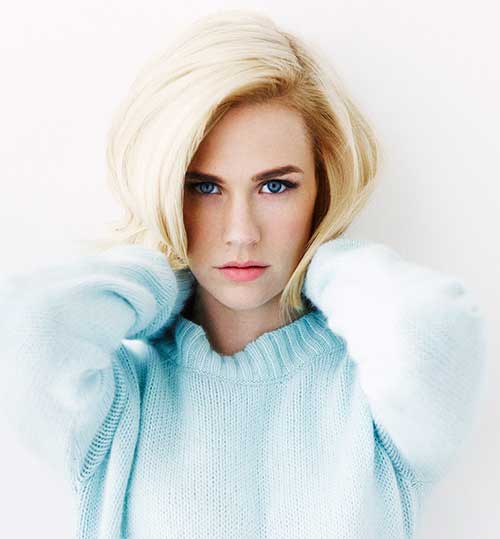 Bob is so popular lately! Try a summer version of the classical bob by cutting it a little but shorter and rocking a blonde color which is the ultimate color for this summer. A tip for low maintenance – go for a undercut at the bottom so your hair will hold shape itself. If your face is oval go for a little longer bob with side swept bangs.
2. Long pixie with side swept bangs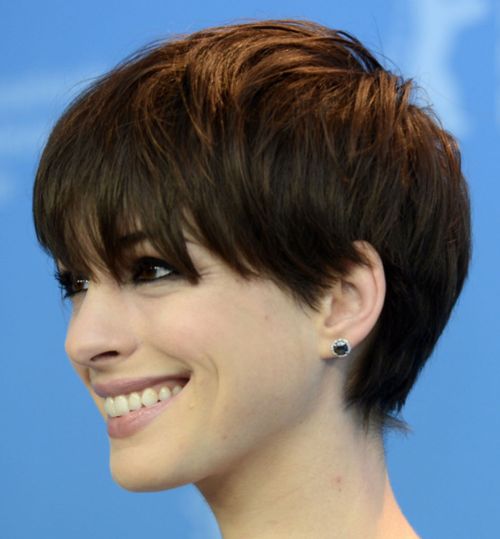 Anne Hathaway, Rihanna, Ginnifer Goodwin, Victoria Beckham are just some of the celebrities who rock a cool short pixie cuts! It will look great on oval, square, heart-shaped and round faces. Usually it suits petite women best. Avoid it if you have long shaped face.  This summer go for a longer pixie with side swept bangs in chocolate color.
3. Messy Layered Bob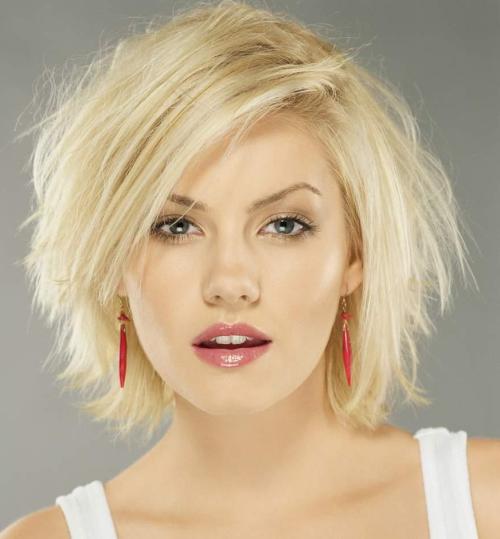 The first thing you need for a layered bob is a good hairstylist! The maintenance of this bob depends on the talent of the one who will cut it. If you trust your hairstylist then you will have one of the most popular and sexy summer haircuts! Use a hair styling cream to smooth your locks if you opt for more elegant look.
4. The Wavy Shag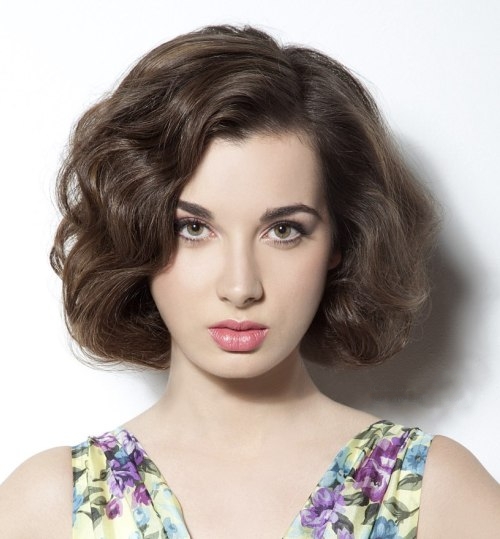 All of you ladies with some natural wavy locks in your hair – let them loose this summer! With the wavy shag you will forget long hot blowouts, hair styling products etc – just let your hair dry naturally and it will look perfect! This is one of the few hairstyles that will look great on a square face, just avoid putting your hair behind your ears. Go for a soft chin-length bob and your waves will do the rest.
5. Asymmetrical Pixie Cut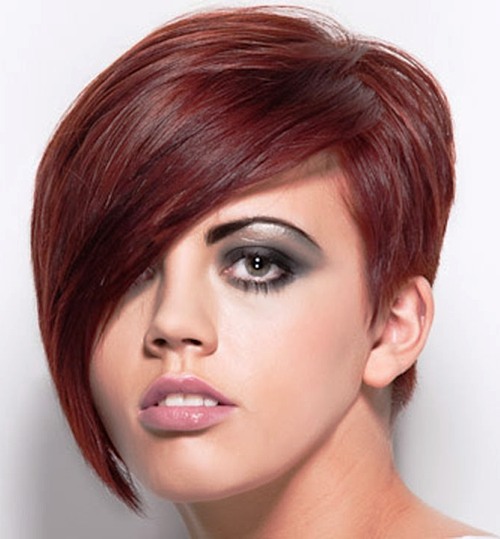 This is another amazing short hairstyle to try this summer, especially for the younger ladies! Michelle Williams made it even more popular when she added asymmetrical form to her classic pixie! It adds a little bit of an emo look to your face – but it is super trendy and sexy. Make sure your hairstylist makes the right choice with the asymmetrical shape of the cut to flatter your face shape.
6. Funky & Short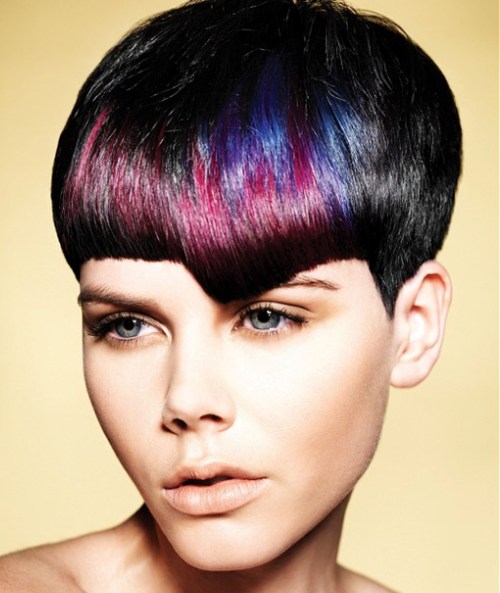 For those looking for attention and adventure – go funky! With this short and funky hairstyle you will get that rock-chick look that everyone notices. To get the look you need spikes,  shattered layers, fringe or even full bangs that will make it more dramatic. Also important – add color. You can even go as far as adding fuchsia, pink or orange.
7. Smooth Rounded Bob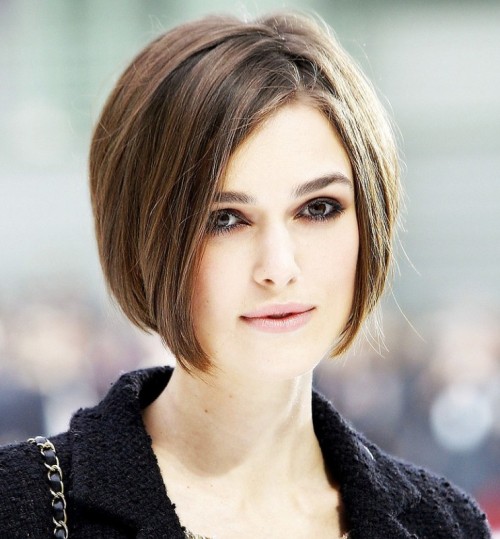 This is the closest to the classical Bob. Katie Holmes, Keira Knightley, Ashley Greene are just few of the celebs that wear smooth and rounded bobs. The main thing is to make a smooth side part. Side-swept long bangs will go great with this look. It will look great on ladies with round faces! Women with straight hair with low to medium volume will really benefit from this cut as it will ask for low maintenance.
8. Faux Hawk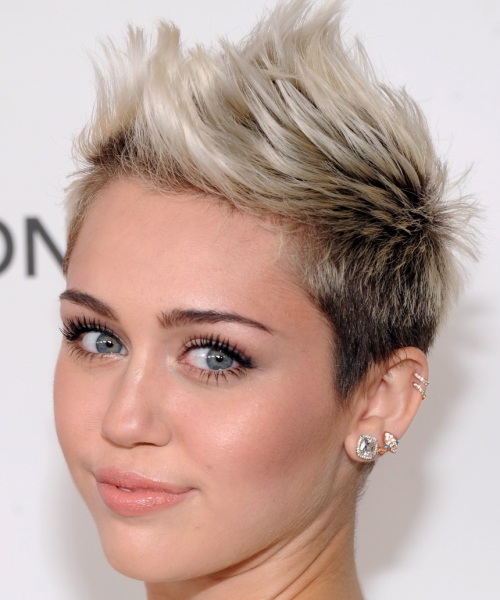 This is for the brave ones only! It takes a little bit of time to style this cut every day (ok sometimes even  more than once a day) but the effect is priceless! You actually need a classical pixie cut that is short on the sides and little longer in the middle. Miley Cyrus and Pink love their faux hawks. Go wild and sexy this summer!
9. The Classic Short Pixie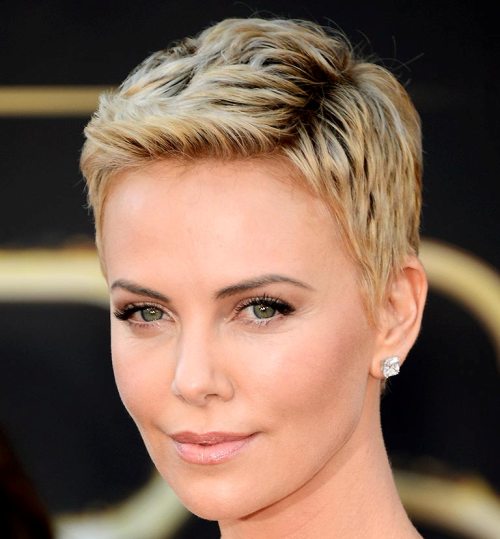 When Charlize Theron showed up at the Oscars this year she gave a new dimension to the short pixie cut by going even shorter at the back. She stunned everyone with how fabulous she looked. When asked how does she feels about having that short of a haircut she said that "It's the most freeing thing". What else do you need for the summer except feeling free and fabulous? Go for this sexy short style now!
10. SHAVED!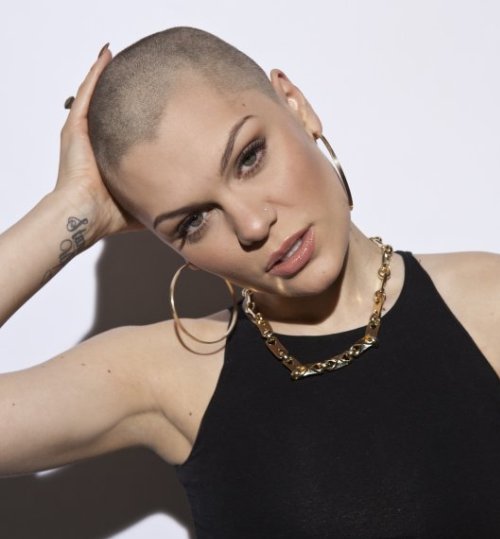 When Jessie J shaved her hair for the Comic Relief she didn't know she would love it so much, nevertheless how much will others like it! The haircut looks even more sexy when it grows just a little bit. You will shock everyone if you decide to get your hair shaved – but the feeling is so liberating that it is worth it! Have in mind that this hair looks flattering only if you have a well shaped head. Enjoy!