Chilling at the beach, hiking or camping in the mountains or just relaxing at home, no matter how you are spending the summer it is still the perfect season for finding the time to read a good book or two! If you still haven't decided what to read this summer, we are giving you a list of 8 of the very best books from different genres you will surely enjoy reading. Just pick your favorites…
1. Revenge Wears Prada – by Lauren Weisberger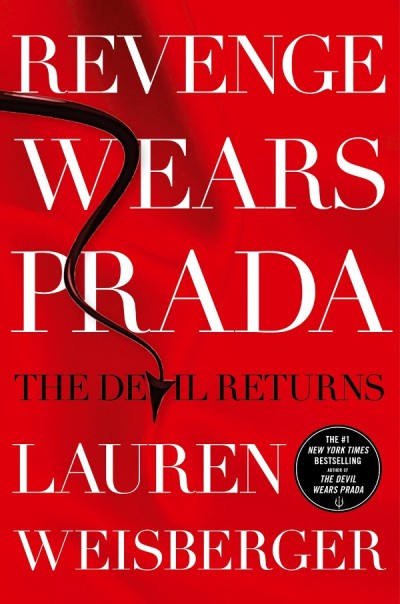 Finally, the anticipated sequel of the no.1 bestseller The Devil Wears Prada is out! Lauren Weisberger takes us to Andy Sachs life 10 years after quitting her "dream job turned to nightmare" at Runway Magazine. She is successfully running her own bridal magazine called The Plunge and has found the man of her life – confident, successful and gorgeous Max Harrison who she is about to marry. But, as the morning of her wedding arrives Andy discovers a terible secret that will lead her back to the darkest times of her life – directly to the devil itself….
2. The Ocean at The End of The Lane – by Neil Gaiman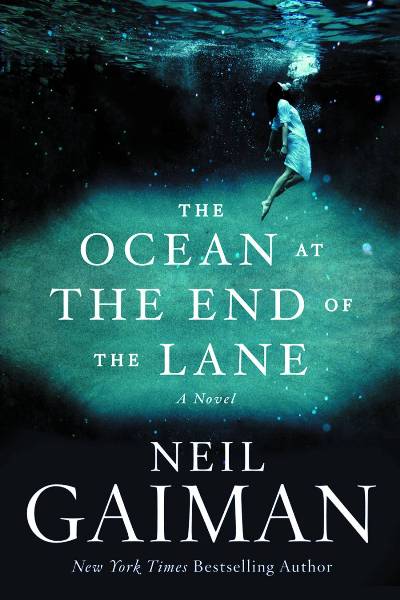 This is Neil Gaiman first adults novel since his no.1 bestseller Anasi Boys. It tells the story of a man who returns to Sussex for a funeral and then finds himself driving "randomly" to the scenes of his childhood. "Childhood memories are sometimes covered and obscured beneath the things that come later, like childhood toys forgotten at the bottom of a crammed adult closet," the writer says in his dark new novel. It's a tale of mystery and survival, memory and magic that you just must read!
3. Beautiful Day by Elin Hilderbrand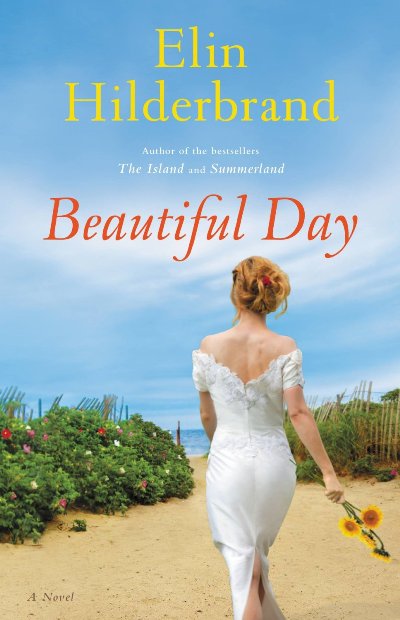 Before passing away, a mother leaves her youngest daughter "The Notebook" – a book with details and specific instruction on every detail of her upcoming wedding. Now, the brides' and groom's families are gathered to plan the beautiful day by the wishes of the late mother.  Although everything seems to be perfect and the couple is happy and in love, their families' members find their lives crumbling into peaces…In the days leading up to the wedding, love will be questioned, scandals will arise, and hearts will be broken and healed. Elin Hilderbrand tells us a touching story about love, marriage and  being faithful.
4. UNBROKEN – by Laura Hillenbrand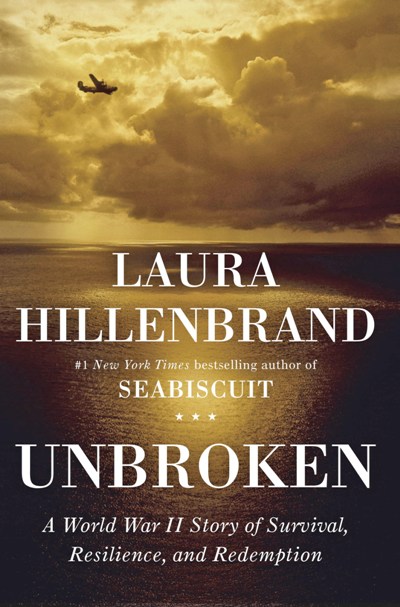 The writer of  "Seabiscuit" returns with her long awaited book which is a true World War II Story of Survival, Resilience, and Redemption.  It is an unforgettable story of a man's journey into extremity, and a  testament to the resilience of the human mind, body, and spirit. Louis Zamperini  was an aspiring athlete, but when the wars comes he becomes an airman, embarking on a journey that led to his doomed flight, a tiny raft, and a drift into the unknown…She uses the same vivid narrative voice that dominated her last novel.
5. Gone Girl – by Gillian Flynn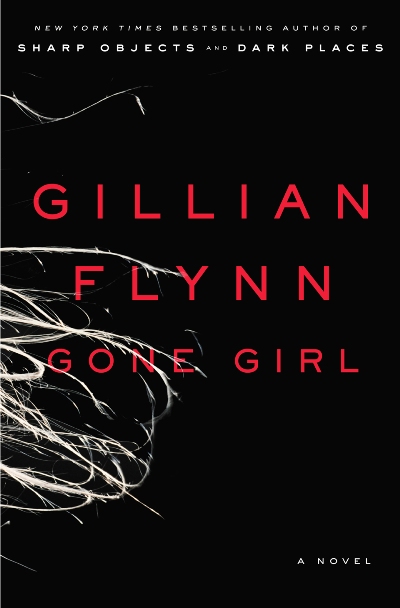 If you still haven't read Gone Girl now is the perfect time! The Contemporary Thriller novel follows the story  about the main character, Nick Dunne, and whether he killed his wife, Amy Dunne. Gillian Flynn's writing is clever, dark and plotted. The surprising plot twists, the fast pace of the story and psychological insight makes this one of the hottest reads for this summer! A movie based on the novel is already in production with Reese Witherspoon being rumored to play Amy Dunne.
6. Second Honeymoon – by James Patterson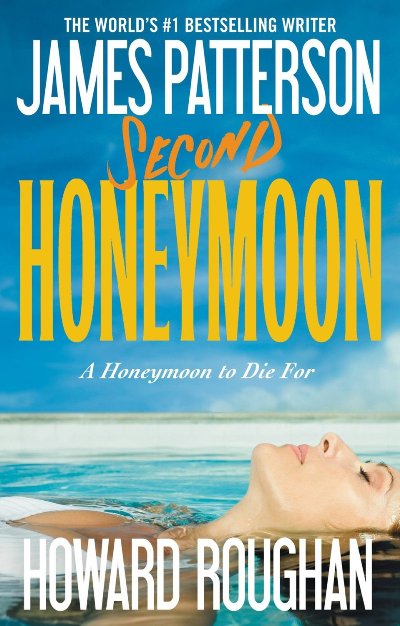 A serial killer is targeting honeymoon couples. Which couple will be next on the list? It's FBI Agent John O'Hara's job to solve the case, while Special Agent Sarah Brubaker is hunting another ingenious serial killer, whose victims all have one chilling thing in common. They start to work closely together in attempt to find the logic between the two killers. James Patterson wrote a mesmerizing, exciting and surprising thriller that you will be thrilled to read.
7. Ladies' Night by Mary Key Andrews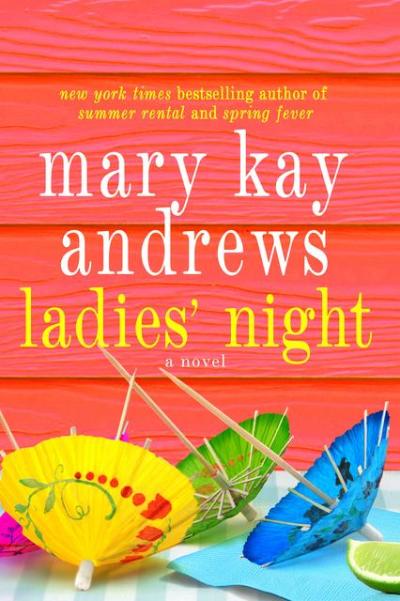 Life is unpredictable. Grace Stanton is to learn this the hard way. She is a beloved lifestyle blogger and a rising media star when she catches her husband cheating on her. Forced to move with her widowed  mother   , who owns and lives above a rundown beach bar called The Sandbox, her live becomes far from ideal. Humor, mystery, heartache, unexpected twists  and characters you will love make this novel a summer must-read.
8. INFERNO – Dan Brown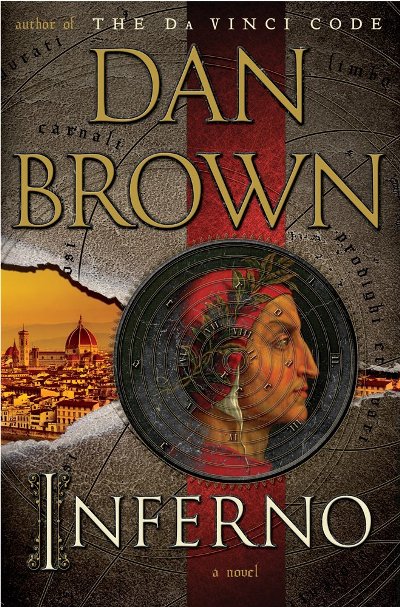 Inferno is the fourth book in Dan Brown's Robert Langdon series following Angels & Demons,  The Da Vinci Code and The Lost Symbol. It starts with Langdon waking up in a hospital in Florence, Italy suffering a head wound and with no memory of the last few days…His further journey will centeron one of history's most enduring and mysterious literary masterpieces . . . Dante's Inferno. Codded messages, symbols, history and science are present throughout the pages of this new riveting thriller.