The "fashion month" is behind us and designers presented all they prepared for the Fall/Winter 2013/2014 season. But, also taking over the runways at the fashion weeks were the world's best hairstylists who showed us the hottest hairstyles. Although last year hair trends were glamorous and vampy vixen, this year we are seeing more casual looks. We watched carefully all of the fashion shows and picked the 10 Hot Hairstyles we are Dying to Try. 
Check them out and tell us which style are you going to try next fall?
1. Spiky Topknots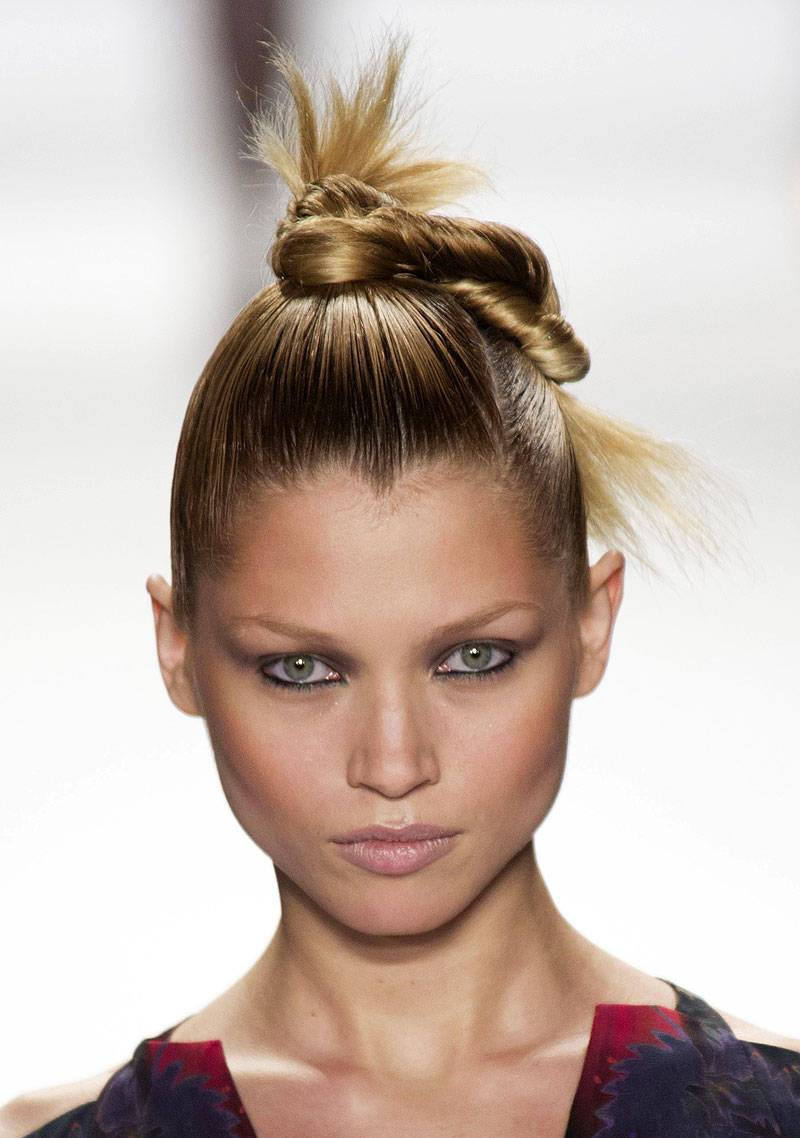 One of the most interesting and fresh hairstyle we noticed is the Spiky Topknot. It is actually a bun set on the top of the head but in a way that there are spikes of hair all over it! The look is almost alien-chick and statement making – but we think it is totally wearable, easy to do it yourself and fun!
2. The Low Ponytail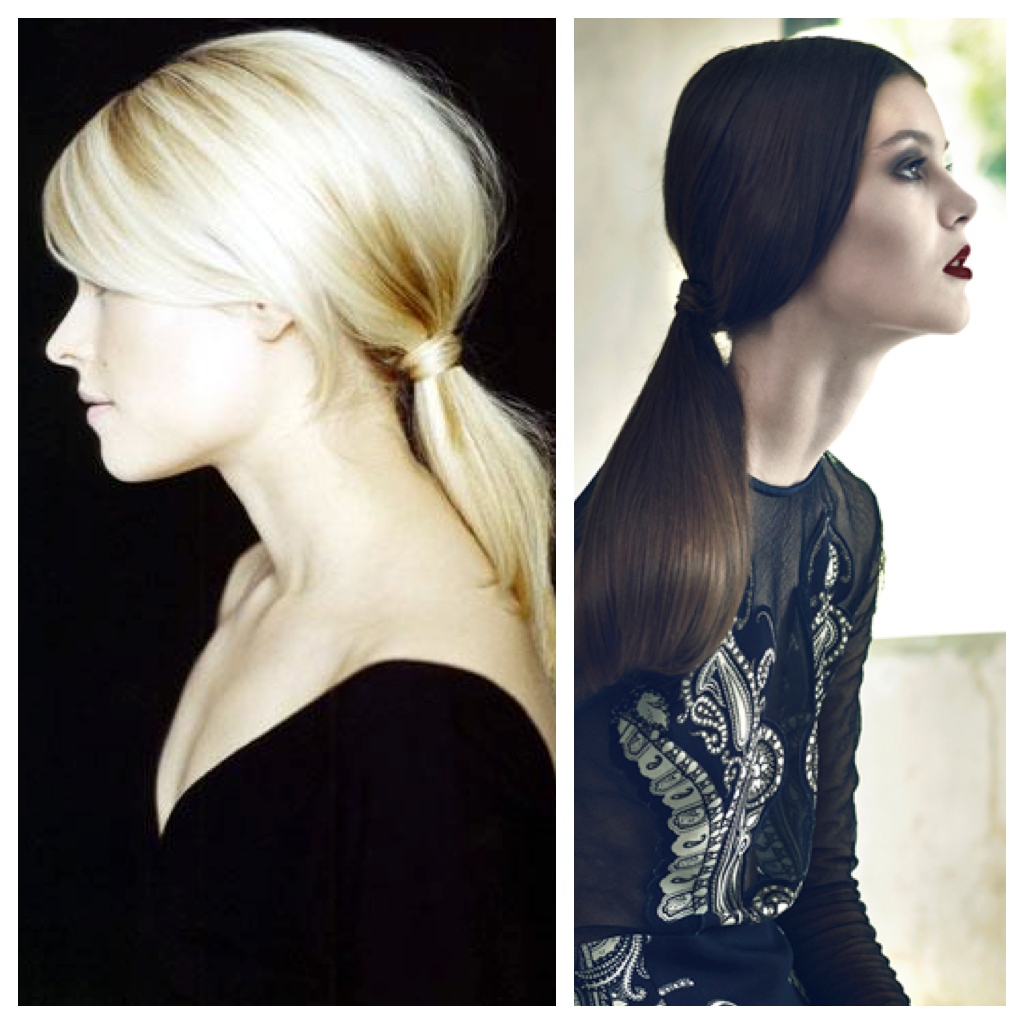 Another trend that was a big part of the runways was the low set ponytail. This style is so simple and easy to achieve! One of the characteristics of the models' ponytails was that we couldn't see any hair bands – instead the hairstylist used a lock of the hair to twist it around the band.  The look is elegant and versatile. We are sure you are going to try it and love it!
3. Milkmaid Braid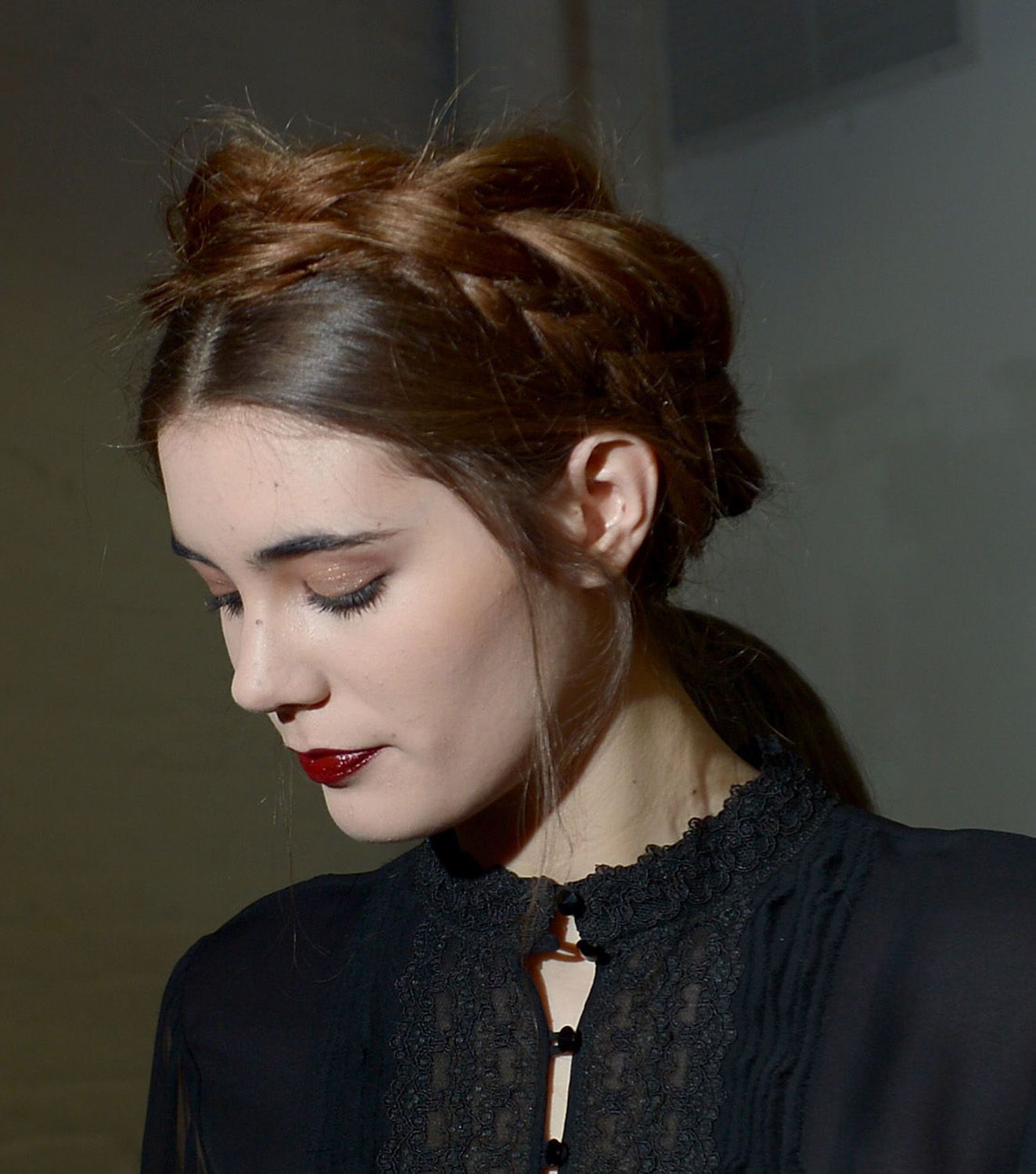 Hello Heidi! Milkmaid braids are very popular the last few years. This year avoid the classic milkmaid braid and go for one that is both  fluffy and voluminous. Wear this style with dark, vampy lips. It is great for the evening – dinner, cocktail party, date…
4. Frizzed Chignon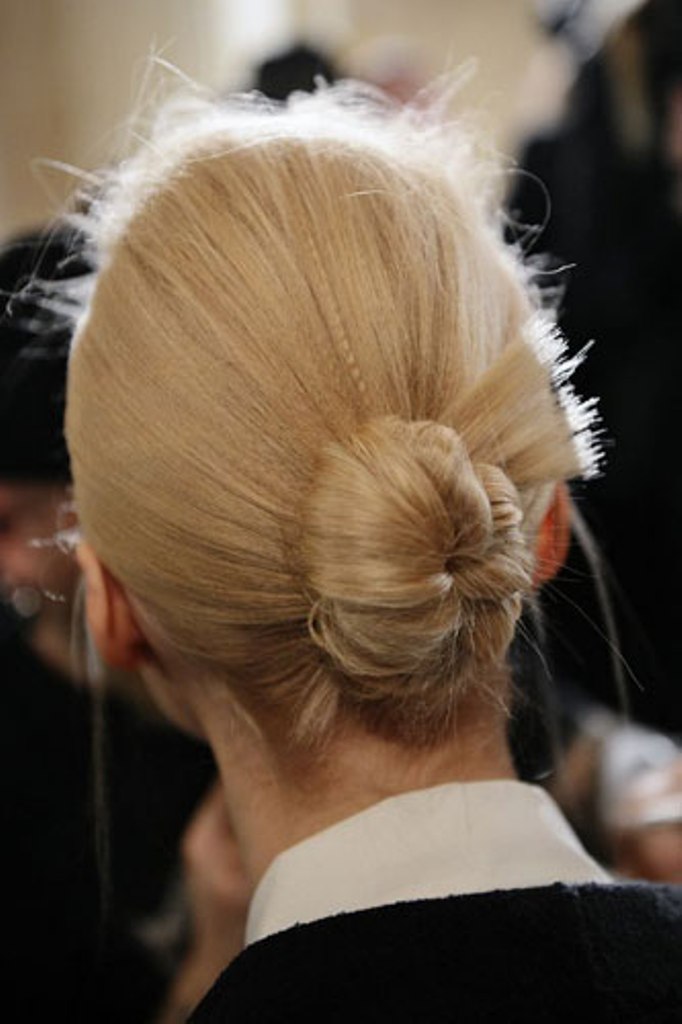 Want to try something really different? Using a small crimping iron create a lightly frizzed effect. Brush the hair and put it into a chignon. Voila! You got an unique style that is close to classical, yet contemporary.
5. Natural Locks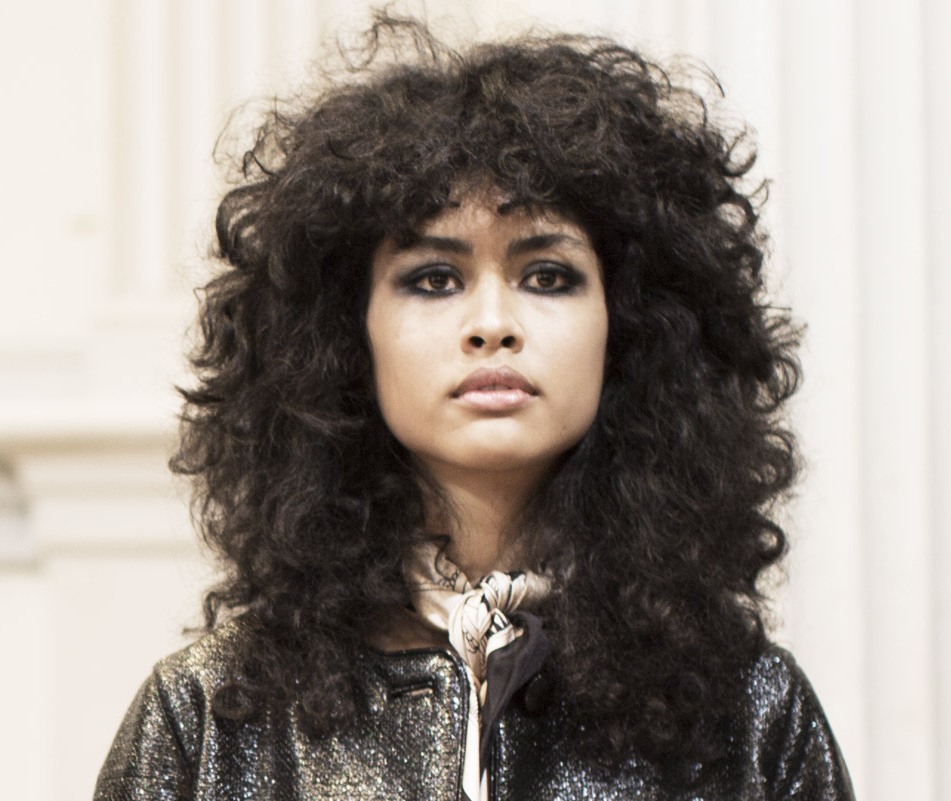 Seeing models rocking their natural locks was so refreshing! This is great news for women with natural locks that are usually forced to tame them in order to wear some of the trendy hairstyles od the season. Have in mind that your hair must be shiny and nurtured to wear this look.
6. Twists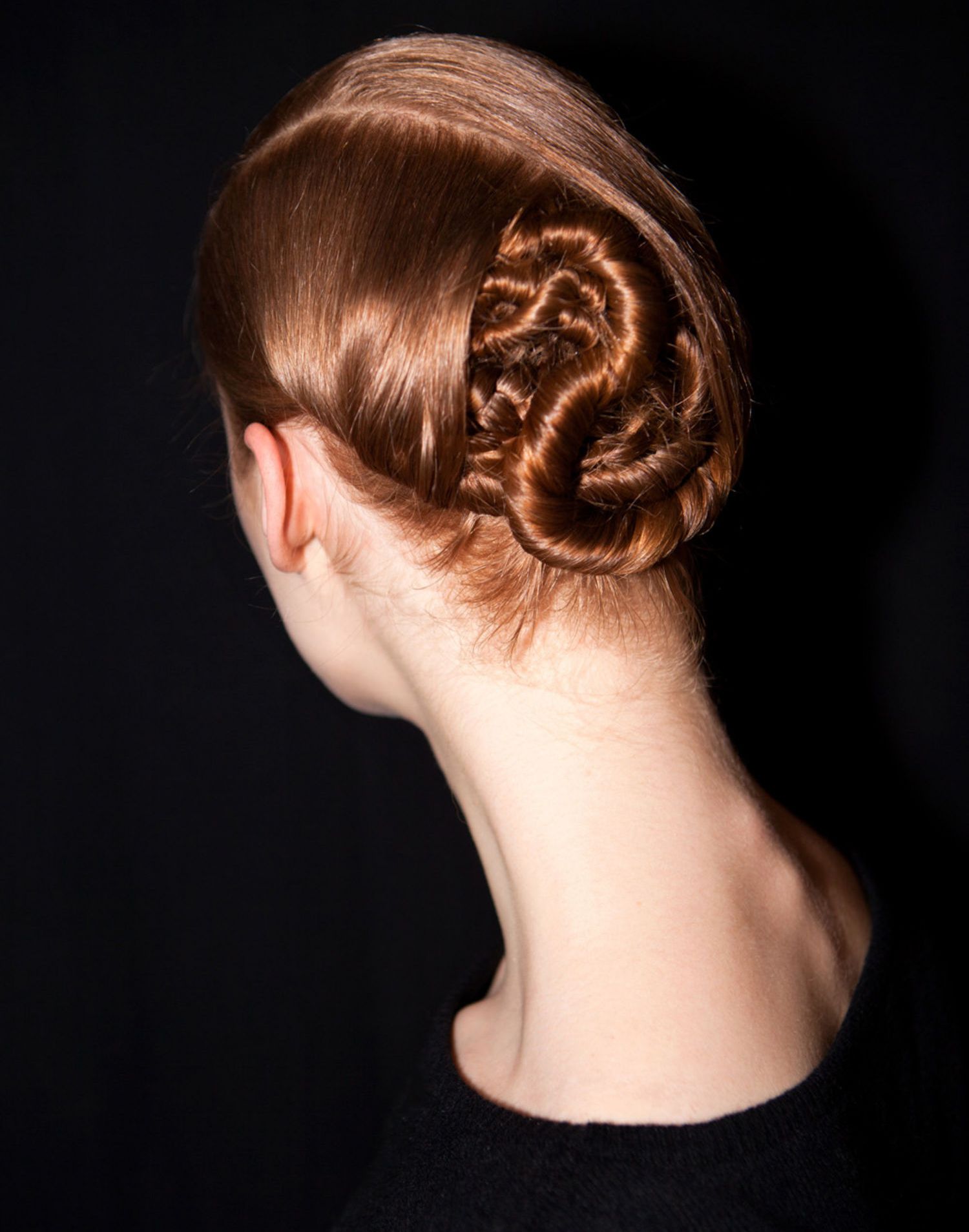 Seems like twists are the new braids. All kinds of hair twists were seen at the fashion weeks, most commonly pinned into a chignon. You can wear the twisted chignon low, sideways or on the top of the head. Whatever you choose – you'll look super trendy. Lets do the twist!
7. Jeweled Hair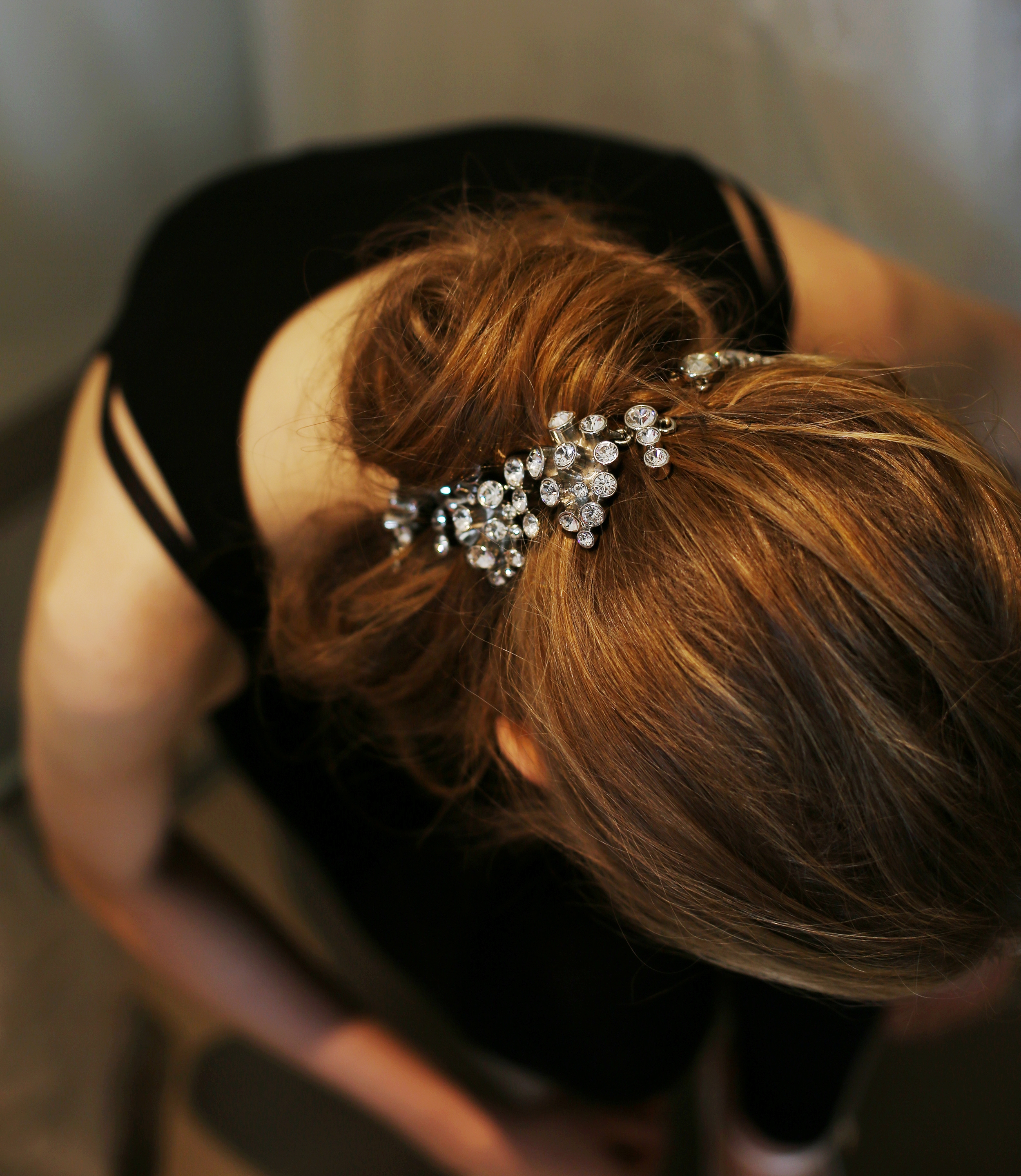 Hair accented with huge jewels is one of the favorite hair trends from the runways. We saw romantic, wispy, woven texture and messy looks that were made so casual you can were them 24/7. So, don't forget to put a jeweled peace of hair accessory this fall!
8. Faux Side Bangs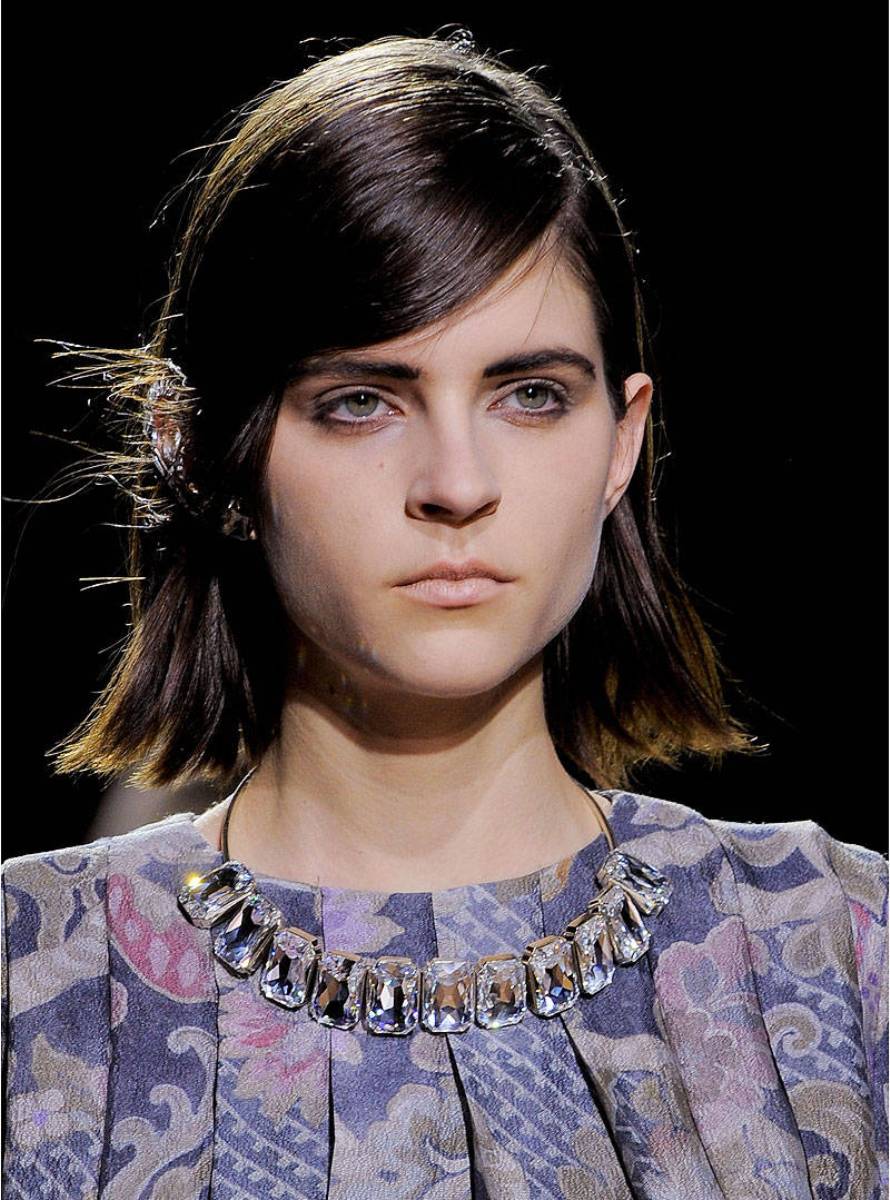 Bangs are such a commitment! Good thing hairstylist went for the faux side bangs look at the fall/winter 2013-2014 fashion weeks. Use bobby pins to tuck up your hair behind your ear after creating a big low side part. This look is best to wear with the tom-boyish style as it will give you a  feminine feel.

9. Grunge Hair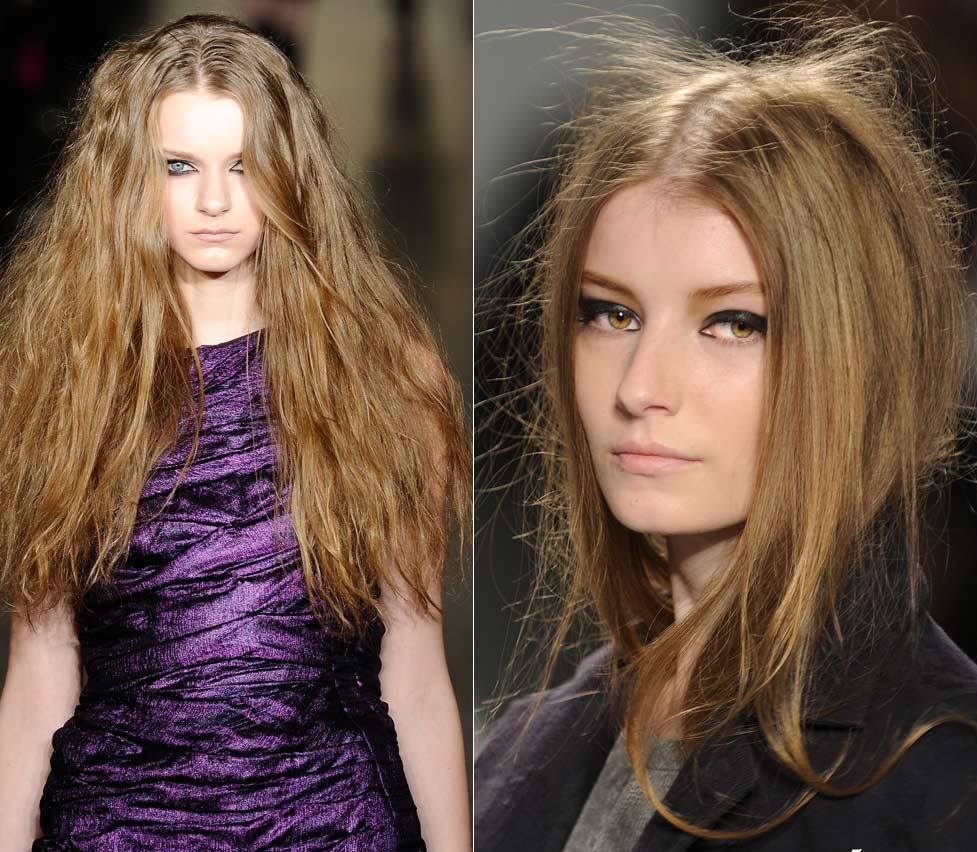 Yup, that look your hair has after a night of partying doesn't have to be hidden anymore! Grungy hair is so in this upcoming fall. Try doing it yourself curled using a 1″ iron in large sections rotating the direction of the curl and mussing with her fingers, spraying generously with texturing spray for added sex appeal.
10. Punk Child Pixie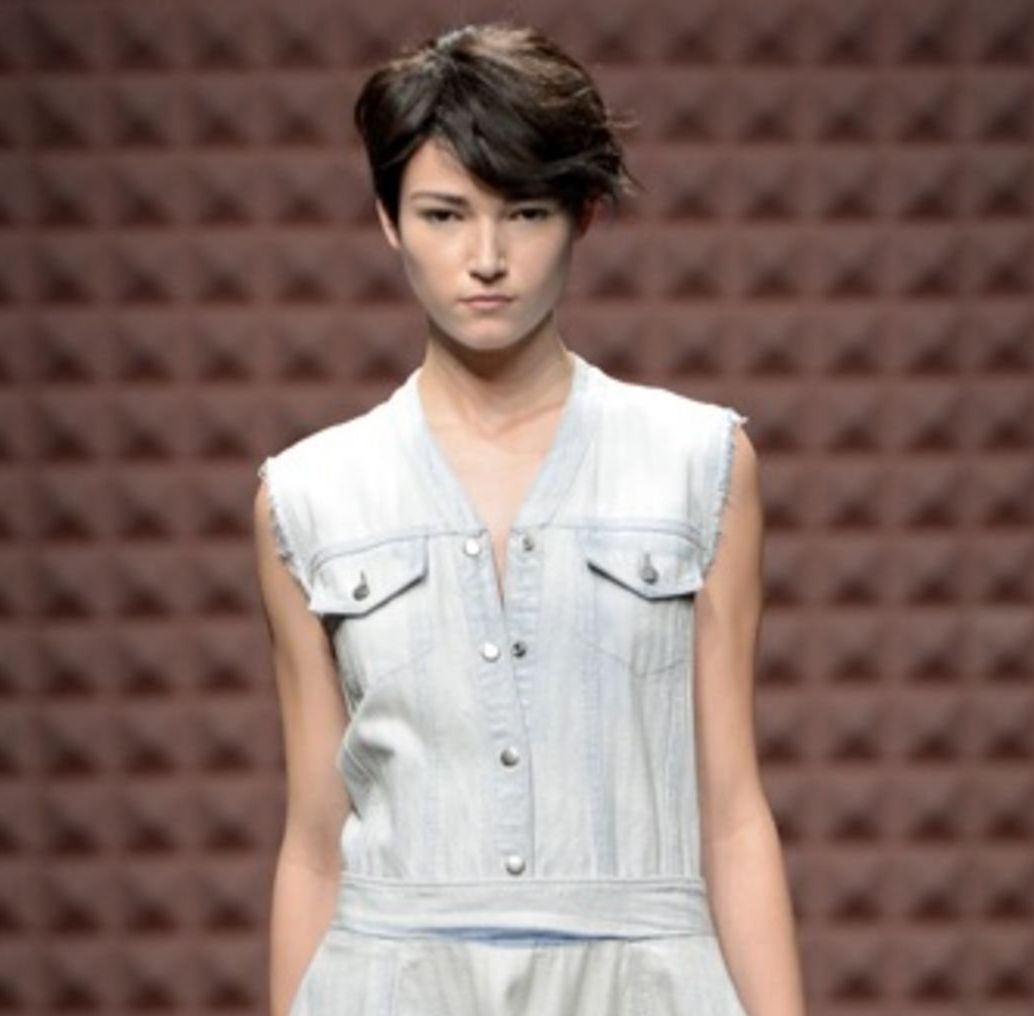 For those girls out there sporting a pixie – it is time to give your hairstyle a new dimension by giving it a punk vibe. A skater kid meets Audrey Hepburn mix is so unexpected but yet it gives such a badass look. Wear this look and let out the cool girl inside you.