When you are reading the title of this post you must be thinking: "DIY: Wedding Bouquet? No Way!" But you will be surprised how easy it is and how satisfied you will be with the arrangement. Every bride pays special attention while choosing her wedding bouquet as it is as important as any wedding accessory – especially when your wedding photos are concerned. If you are the bride to be, we don't really recommend doing this by yourself, but you can always ask your most creative friend or bridesmaid to help you…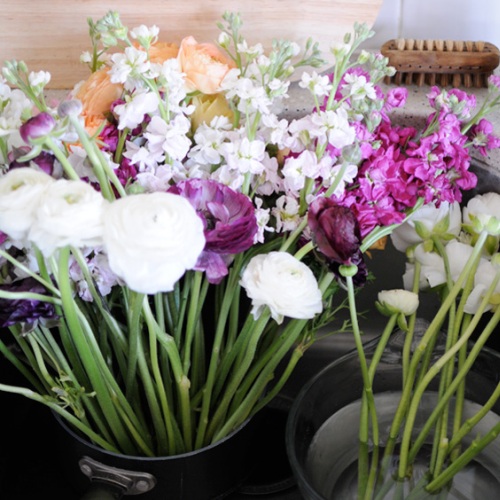 We decided to show  you how to make a beautiful vintage ranunculus and roses wedding bouquet. What you'll need is:
A dozen of Ranunculus flowers

Floral wire
Some greenery (Eucalyptus for ex)
One branch of lavender mini spray Roses
Floral Tape
Natural looking ribbon
Decorative pearls
Glue Gun
First of all you would like to remove all the leaves from the ranunculus flowers and than insert floral wire in each of them inside the hollow stem until it begins to pierce the head of the bloom. Using the wire will not only prolong the flowers' life but will also give them elasticity.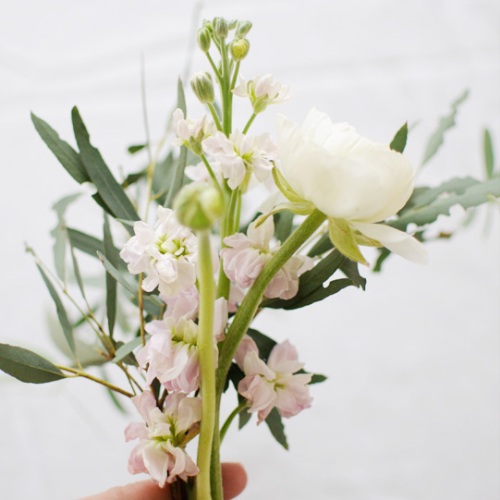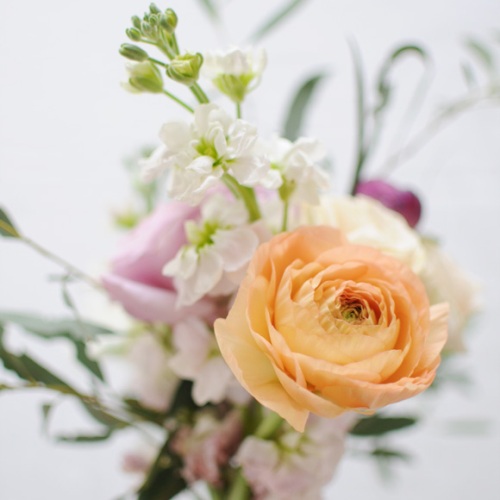 Now its time to start arranging this DIY wedding bouquet by taking few greenery springs and layer several different colors of ranunculus flowers around them. Build your bouquet by adding three flowers and some greenery at a time while rotating the arrangement slowly to achieve evenly filling. Don't forget to use the spray roses, preferable as one of the final flowers to add. Once you finish with all the flowers just wrap the stems in floral tape. Than wrap with the natural looking ribbon, secure with a glue gun. Use the gun to glue the pearls vertically on the ribbon.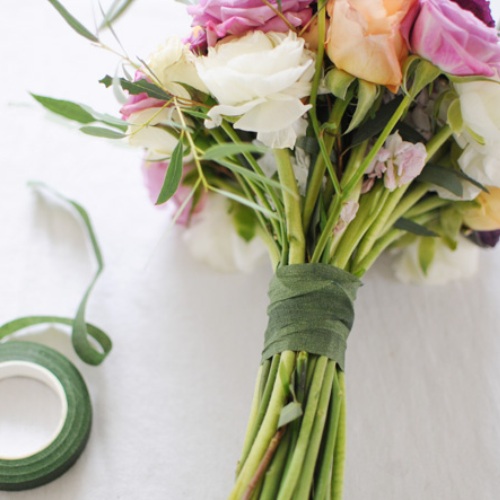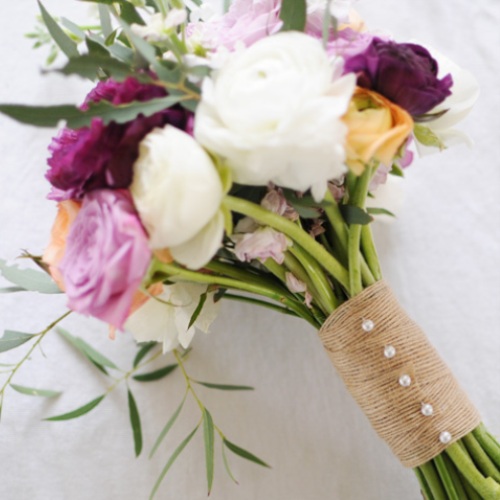 Voila! You've got a beautiful homemade wedding bouquet.